Prodim
If you are planning to visit Prodim at the Natural Stone Show in London to see the latest developments that make the digital templating system even easier to handle and more powerful with its upgra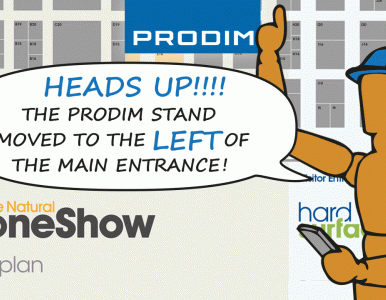 See the latest version of Prodim Factory Draw as well as the new hardware and software for the Proliner digital templater at the Natural Stone Show in London, just to the left of the main entrance.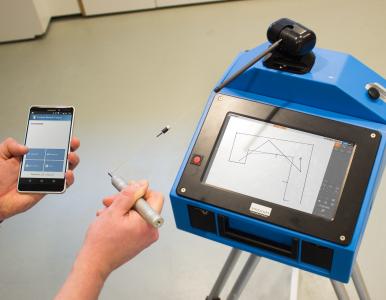 New smartphone apps for the Proliner enable operators to use their smartphone as a Proliner remote controller and to update the Proliner software anywhere, anytime.
When digital templating first entered stone workshops in the UK it was Prodim that led the way. Many companies now would not use anything else.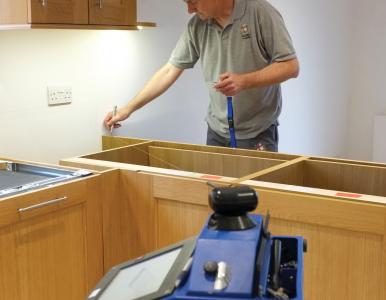 Graham Bowles has been a Templater Fixer with Counter Production in Watlington, Oxfordshire, for 10 years and has used a Proliner for the past five of them. He says: "It's not the measuring. It only takes five minutes to measure. Then you spend an hour… an hour-and-a-half discussing the overhangs and things like that with the customer."