Tuesday 27th October 2020

to

Friday 30th October 2020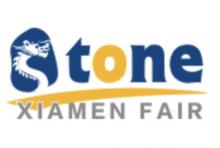 Add to Calendar
27-10-2020
30-10-2020
Europe/London
CANCELLED Xiamen Stone Fair, China 27-30 October (online as Cloud Xiamen Stone Fair since 6 June)
The Xiamen stone show in China, the largest of the world's stone exhibitions, has now been cancelled following two postponements. Originally due to take place 16-19 March, it was first put back to June then to 27-30 October in response to the coronavirus outbreak. It will now move to next year and dates yet to be announced. It was launched on 6 June as Cloud Xiamen Stone Fair.
Xiamen Stone Fair is now one of the world's major international stone fairs. Its importance has grown on the back of the growth of China's and Xiamen's trade in stone.
China' s total total trade in stone amounted to US$9.61billion in 2017, with 49million tonnes of stone being imported and exported. The imports reached 14.65million tonnes valued at US$2.79billion, up 23.21% on the year by volume and 26.78% by value. No doubt the tariffs imposed by America have hit trade with the USA, but that just makes China even more attractive to the rest of the world.
China accounts for 25-30% of the world's trade in stone. Natural stones are imported from all over the world, mainly Turkey, India, Italy, Brazil, Iran, Egypt, Spain, Greece, Portugal, Norway, Palestine, Saudi Arabia, Finland and South Africa. The main export destinations of natural stone materials are Germany, UAE, Netherlands, Belgium, UK, Japan, India, Korea, Vietnam and still the USA.
Xiamen Port, where Xiamen Stone Fair is held, accounted for nearly 60% of China's stone import volume in 2017. It is the the largest stone production base and distribution centre, employing more than 500,000 people in the industry.
Complete stone production, from raw material to finished product, is established and well-developed. Many of the top stone enterprises in China have established their processing base in Xiamen and continue to explore new markets worldwide, with the exhibition as their main shop window.
MM/DD/YYYY