Thursday 18th November 2021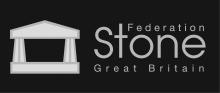 Add to Calendar
18-11-2021
18-11-2021
Europe/London
Stone Federation Members Event, London, 18 November
Stone Federation Members Event takes place in London on Thursday 18 November, starting at 8.30am for registration and start at 9am.
The new 'breakfast briefing' format gives members the opportunity to be informed, inspired and connected with other members without taking up a whole day.
The Members' Event includes a rundown of some of the Federation's highlights from the past year and news about the latest initiatives that are on the way.
The event will be hosted in the heart of the City at 1 Lombard Street, surrounded by some of London's most impressive natural stone architecture.
When: Thursday 18th November, 8.30 am
Where: 1 Lombard Street, London, EC3V 9AA
Cost: £50 + VAT per person
To book your place(s) please email [email protected].
MM/DD/YYYY