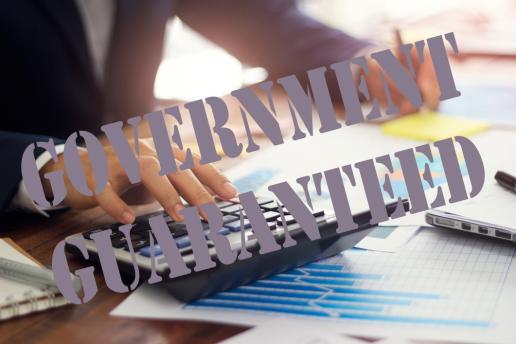 The government has guaranteed £38.22billion worth of loans for business.
The government's loan guarantee schemes have secured £38.22billion worth of loans for business, according to figures released by the Treasury today (17 June).
The figures go up to 14 June.
The Coronavirus Business Interruption Scheme, where the government guarantees 80% of the loan, has given £10.11billion to 49,247 of the 96,492 that applied for it.
So half the companies that applied to banks and other loan companies involved in the scheme received a government backed loan. This supports companies' complaints that banks were sometimes reluctant to give government-backed loans, preferring instead to require property surety against the company and its owners.
The Coronavirus Large Business Interruption Loan Scheme (CLBILS) provided £1.77billion to 279 of the 661 larger companies that applied for it.
The Bounce Back Loan Scheme (BBLS) that provided small businesses with 100% government guarantee has provided £26.34billion to 863,584 of the 1,057,130 companies that applied for it – that is an 81% success rate for applications.
As of 14 June, £10.36billion had also been paid out to over 844,000 businesses by local authorities through the Small Business Grants Fund (SBGF) and the Retail, Hospitality & Leisure Business Grants Fund (RHLGF).