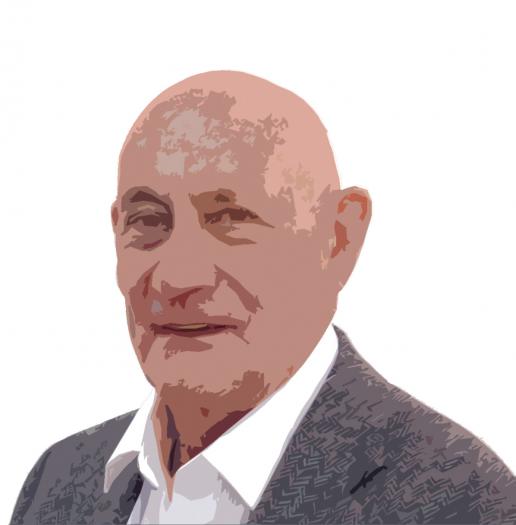 David Francis.
David Francis is a hands-on mason who has specialised for many years on the memorial side of the stone industry. He was Technical Advisor to the National Association of Memorial Masons, writing manuals and City & Guilds Qualifications. If you have an issue regarding any aspect of memorial masonry, David is happy to help. Send your questions or comments to David at [email protected]
Removing and replacing memorials is part of the memorial mason's business. As burials normally take place within a week or two of the death, it is work that has some urgency. It was quite a big part of my work.
Borough Councils in West London used to put this work out to tender. When this system stopped, cemeteries and funeral directors continued to ask for our services.
Most of this work is relatively easy, although it requires a fair amount of skill and understanding of memorials.
Often the most time consuming part is travelling and locating the memorial to be moved. Mistakes have to be avoided because if a memorial gets damaged it is not possible to claim on any insurance.
When the foreman / gravedigger retired from Brompton Cemetery they had no-one left who knew how to remove memorials. We were called in but we found problems. The ground in the cemetery is Thames silt, which is difficult to support for grave digging. Memorials are built on 9ft x 4ft (2.7m x 1.2m) foundations, and they touch each other on each side with 2ft (600mm) at the head and foot.
The cemetery is part of Royal Parks. It is used extensively by film companies, so memorials cannot be moved to a place that spoils the filming. Most of the memorials are large and heavy with up to nine of them having to be moved to reduce the chance of the grave caving in while it is being opened.
We developed a system with a large crane company and the use of slings. A crane able to lift 100 tonnes is able to jib out and place a memorial a considerable distance. We would set up on the central drive and move the memorials to any spaces we could find.
When I retired, I occasionally had the opportunity to pass on some of my knowledge. On a training day in South London the techniques I demonstrated were new to them. We replaced a large cross and bases on kerbs as a training exercise.
They had been worried how to replace it without damaging it. I asked them to show me how they moved memorials. They brought up their digger and just pushed, causing the memorial to dig itself into the ground.
I was recently asked to report on a marble set of kerbs with a heart lawn memorial mounted on top.
The headstone had broken away from its base and was lying in three parts, having been broken as a result of hitting a vase. The break showed small diameter dowels. The cemetery blamed the mason for his poor workmanship.
The memorial was being taken off the grave for a burial. My inspection showed dumper tyre marks up to the memorial and an amount of rust on the back of the headstone, indicating the damage was probably caused by gravediggers.
There is a lot of skill needed to move large memorials without damaging them. I once watched a local company who thought they could move a 7ft (2.13m) wide monument consisting of two gothic widows about 8ft (2.4m) high. I heard a yell and the team scattered as the memorial toppled.
My advice is: don't start anything you can't stop.
David Francis is a hands-on mason who ran a craft-based business in South London for many years. He moved out of London in the 1990s and since then has been concentrating on memorial masonry, being Technical Advisor and Trainer for the National Association of Memorial Masons (NAMM) for several years, writing training manuals and City & Guild Qualifications. He has now left NAMM but would like to continue to advise and assist masons to help and improve skills in the sector.