Stones / Quarries
The latest news from the Stone Industry
The foundation stone of the Radcliffe Observatory was laid on 27 June 1772. It was the second permanent Observatory built in Britain (the first was the Royal Observatory in Greenwich). The positions of sun, moon, planets and stars observed and recorded there form a lasting contribution to astronomical knowledge.

Photo: Tudorish | dreamstime.com
Quarry company Goldholme is seeking permission to extend its Hooby Lane quarry northwards into Clipsham stone reserves. At the same time, owner Phil Kerry has been researching the stones that built...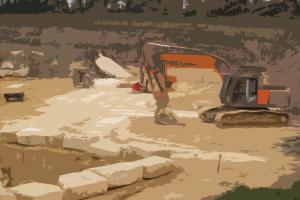 The Quarry Forum is one of the focus groups of Stone Federation Great Britain. For more information about the Quarry Forum email [email protected].
With construction activity picking up again, we're encouraging architects to make a considered effort to select natural stone as their sustainable material of choice. Specifiers are...
Twenty years ago we were all relieved to have survived the 'millennium bug', which turned out to be a damp squib, unlike the current bug.There were all sorts of celebrations and...
We are starting a discussion about British stone. If you have any questions about its use on your building or landscaping projects, post them below on this page (or on LinkedIn here if you want to...
The Government has finally put the slate industry of north Wales forward as the UK's nomination to UNESCO as a World Heritagte Site.If accepted it will join sites such as the Taj Mahal, the Grand...
Last year the Johnston Quarry Group brought the major Cotswold quarry of Guiting back into production. NSS visited the quarry to take a look and talk to Operations Director Paul Keyte about the...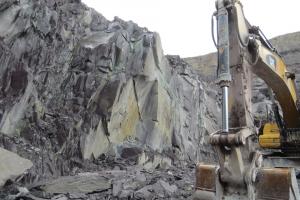 For more information about the Stone Federation's Quarry Group, email [email protected]
The Quarry Group is one of the sector specific groups of Stone Federation Great Britain. It comprises the operators of some of the leading indigenous dimensional stone producers, whose stones have...
Albion Stone, which mines limestone from the Dorset island of Portland, has joined up its two Portland Stone mines.The breakthrough between Bowers and Jordans mines, creating one working area,...
The Society for the Protection of Ancient Buildings (SPAB), along with conservation firms and other heritage organisations, says there is a crisis of supply of Horsham stone roofing slabs.Horsham...
It is not every day you get an Inuit artist visit your quarry, but Kentish Ragstone producer Gallagher was delighted to welcome Piita Irniq, who is also an educator and statesman, to its Hermitage...
The First Minister of Wales, Mark Drakeford, praised the contribution to the principality of minerals extraction when he delivered the keynote speech at the annual Mineral Products Association (MPA)...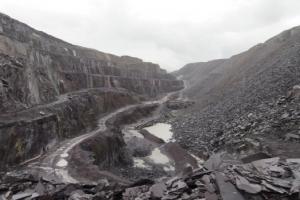 Penrhyn Welsh slate quarry in north Wales operated by Welsh Slate, which became part of  Breedon last year as part of Breedon's takeover of the Lagan Group (read more...).
Next up for Welsh Slate is consideration as a World Heritage Site, because it is this year's application from the UK to UNESCO's World Heritage Committee. The UK can put forward only one...
Architects fully appreciate the complementary nature of glass and stone and the winners of the Kent Design & Development Awards will get a reminder of it in the trophies they receive. Designed by...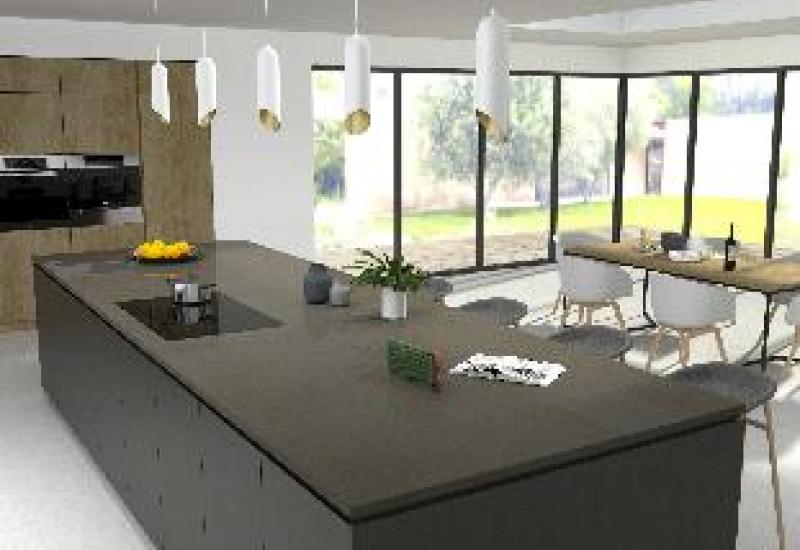 Offering a highly practical yet aesthetically pleasing surface solution for interior design hotspots such as the kitchen and bathroom, CRL Quartz by CRL Stone is available in an extra-large slab...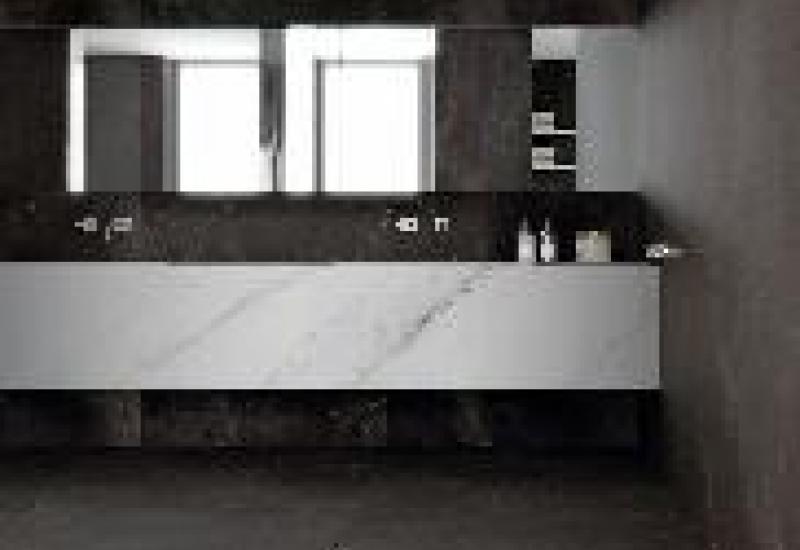 Following the success of its Ceralsio porcelain surface, CRL Stone has launched tiles for walls and floors, for a seamless finish in the kitchen and bathroom.Available to match the kitchen worktop...
Pages