It's back! And it's looking good
The Natural Stone Show returns to ExCeL Exhibition Centre in London on 6-8 June this year, once again co-locating with Hard Surfaces. Stone Specialist takes a first look at the exhibitions.
With the previous editions of the Natural Stone Show and Hard Surfaces exhibitions having to be cancelled because of the Covid pandemic, there's even more reason to make the most of the return of the shows to London this year after a four year gap.
The combination of the two exhibitions, which came together for the first time at the previous event in 2019, gives you a chance to see the latest developments from suppliers covering the full range of products the industry uses.
Since 2019 the new Elizabeth Line rail link has opened, reducing the travelling time to just 12 minutes from the centre of London to ExCeL.
If you're driving, there's more than enough easily accessible parking at ExCeL, and if you're flying in from Ireland or mainland Europe, London City Airport is just five minutes away, serving more than 30 European hubs.
And with the UK now having fully left the European Union, there's more reason than ever for UK and international stone  companies to build relationships that start at the Natural Stone Show.
So what has the Stone Show got for you this year? Read on to find out.
Face-to-face with the UK stone industry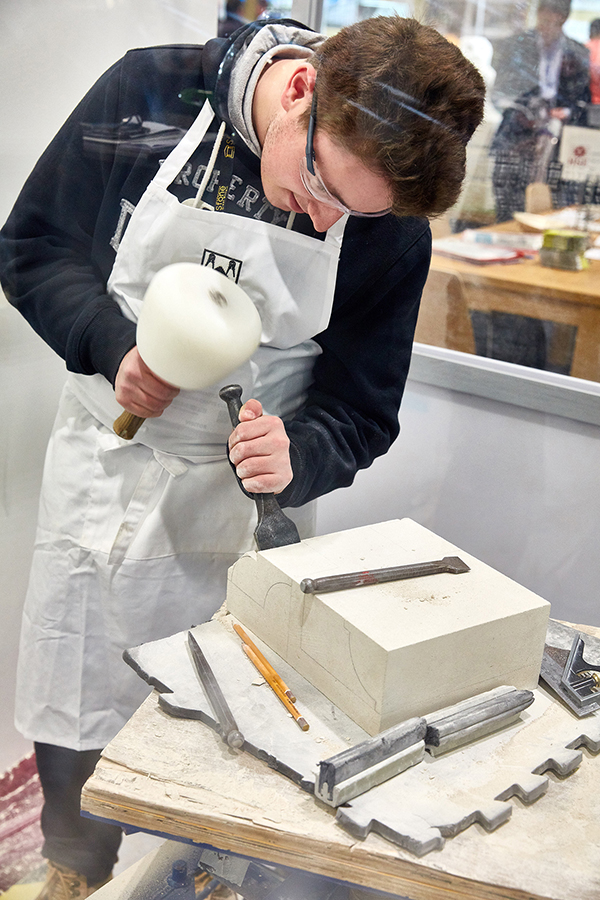 Brachot, with 20 of its own quarries around the world and two large depots in the UK, offers 800 products from its extensive collection of natural stone and blended materials. Fontanili Marble UK returns to the show to present its extensive range of exotic slabs processed at its factories in Carrara, Italy.
With a reputation for quality, BloomStones London has been supplying fine marbles, granites, quartz and quartzite from around the world for more than 25 years and has just moved into new headquarters (you can read more about BloomStones here in David Coster's Brief In Counters column where he is in conversation with BloomStone's Adam Reuvany). The wholesaler is debuting at the show this year.
Other stone suppliers exhibiting for the first time include Mainstream Granite from Sudbury,  now sole UK agent for Diresco quartz; Terra Natural; stone tile specialist Authentic Stone; and UK Solmar.
(A full list of exhibitors with product information and contact details will be published in the May/June edition of Natural Stone Specialist and will be available on the StoneShow.co.uk website, giving you time to plan your visit to the Natural Stone Show.)
Get expert guidance in the Stone Federation Village
The Stone Federation Village returns in its central location at the exhibition, celebrating the renaissance of the British stone industry over the past 25 years.
In the Village you will find Federation members that represent the full spectrum of the stone industry in the UK – companies such as Johnston Quarry Group, Doulting stone quarry, Polycor France, The Bath Stone Group, Sandberg, Harrison Goldman, SCS, Fila Solutions, Advanced Stone & Masonry Suppliers and Lithofin.
Architects, designers and specifiers can visit the Stone Village to receive free technical advice on a one-to-one basis from some of the industry's leading experts.
Technical, ethical sourcing, health & safety and local authority planning... these are just some of the subjects covered by the Federation's experts. No appointment is necessary, simply introduce yourself at stand E30 and ask the Stone Federation team to match your query to one of the available experts.
As part of the Stone Show programme, Stone Federation Great Britain will also be promoting a number of industry initiatives at the Show, including The Stone Academy and Women In Natural Stone (WINS), as well as leading the debate on the role of stone in sustainability and the value of EPDs (Environmental Product Declarations) .  
Stone from around the world
The stone industry is international and the majority of stone used in the UK is imported, which is why the Natural Stone Show has always been the place where overseas producers have introduced their materials to the UK and Ireland.
This time, Portugal, Turkey, China and India are exhibiting with their own pavilions, and individual companies from a plethora of other nations (including Spain, Italy, Germany, Brazil, the United States, Belgium, Holland and France) have stands of their own. 
Find solutions for processing and maintaining stone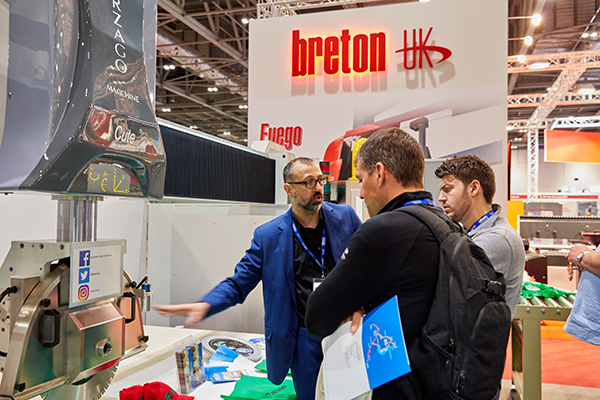 One of the reasons both natural and engineered stone continues to grow in popularity is that it is more feasible now to use it in innovative and exciting ways, making the processing of it into usable construction products ever more efficient.
That has happened because the machinery, tools and consumables used by the stone industry become ever more sophisticated, thanks in no small measure to the digital revolution.
Once, stone saws cut in straight lines and stonemasons shaped the masonry. Today, five, six, even seven interpolated axes machines work at incredible speeds, controlled by computers, to a high degree of accuracy, making even complex shapes not only achievable but affordable. 
As the industry has grown and more machines are used, so the price of the diamond tooling the machines use has fallen. It is not only the purchase price that is lower, but the tools last longer and produce better finishes, producing compound economies.
If you want to make your workshop more productive, efficient and profitable, see the latest stone processing machinery, digital templating, high speed CNC tooling, water treatment and dust extraction systems, specialist software, lifting solutions and all the other latest technical developments that will be displayed at ExCeL.
Leading players will be there, from Breton to Donatoni; Comandulli to Thibaut; Achilli to Terzago; Omag to Denver; Diatex to Wodiam; Prodim to LPE;  ECS Eich to Optidrive; Ferrari & Cigarini to Gestra;  Slabsmith to Omni Cubed Europe; Emmedue and many more. 
Speak to their UK representatives for expert advice – D Zambelis, Vetro Tooling, LPE Group, On Point Engineering, Stone Automation... they can all provide a 'one stop shop' solution for your business, helping you select the right machine, optimise its set up, provide maintenance schedules, and carefully choosing the correct attachments and consumables to ensure you can deliver a competitive and comprehensive service to your customers. 
Industry stalwarts Stonegate Precision Tooling, The Waters Group and Vetro tooling will also be on hand to provide high speed tooling and ancillary solutions.
Then there are the developments of new materials and processes for fixing, installing and laying stone, sealing it, cleaning and maintaining it, making it easier to use for the processor, installer and end user. 
Integra adhesives can provide more than 400 adhesive colours to match 10,000 surfaces in natural stone, quartz, solid surfaces and sintered stone.
Lithofin UK, Fila Surface Care Solutions, Stone Care Europe, Tenax, Dry Treat (ASM) and MP Treatment are among the leading brands that will be back at the Stone Show with increasingly eco-friendly cleaning, protecting and maintenance products. 
Joining them this time is Tiling Logistics, with a  portfolio of  Faber and LTP products. It will also showcase the Klindex floor cleaning and polishing machines it sells.
Get your CPD up-to-date at the Natural Stone & Building Conservation Conference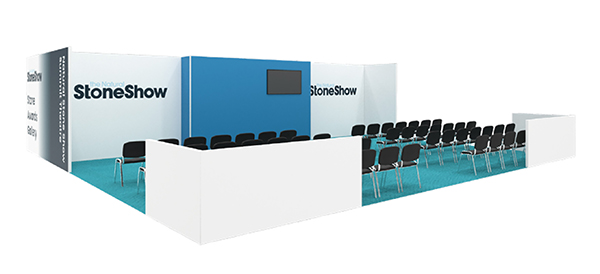 Enhance your knowledge with free CPD-accredited seminars supported by Stone Federation Great Britain, Historic England and RIBA. 
The seminars take place in the main exhibition area this time in a dedicated seminar theatre. There will be three sessions on each of the days of the Show, starting at 11am, 1pm and 3pm. Each session will conclude with a panel of experts taking questions from the audience.    
The full programme will be released in the spring. It will include a dedicated 'architects day' on the Tuesday; an 'industry day' on the Wednesday; and a 'conservation day' on the Thursday. (Pre-registration will be necessary for some of the seminars).
Cast your vote for the 'Industry Choice Award'
The Industry Choice Award will be presented to one of the Award winners in the different categories of the Stone Federation Natural Stone Awards, presented in December.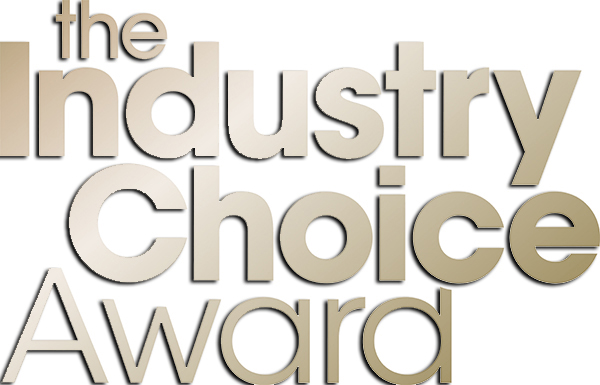 Everyone who pre-registers to visit the Show will be invited to cast a vote for their favourite project ahead of the exhibition itself (to vote, click here).
The winning project will be announced during the Stone Show on Tuesday 6 June as part of Architects' Day. The award will be presented following a series of rapid PechaKucha-style presentations of the award-winning projects. This will be followed by an invitation-only drinks and networking lunch in the nearby North Gallery Room.
Visitors will also be able to admire the inspirational award-winning projects in a photographic gallery adjacent to the seminar theatre.
Emerging Talent Award
On Wednesday 7 June, 'industry day', the seminar theatre will be the venue for a celebration of Emerging Talent in the stone industry, with 10 individuals who have made a positive contribution to the stone industry each being presented with an award and a £250 voucher.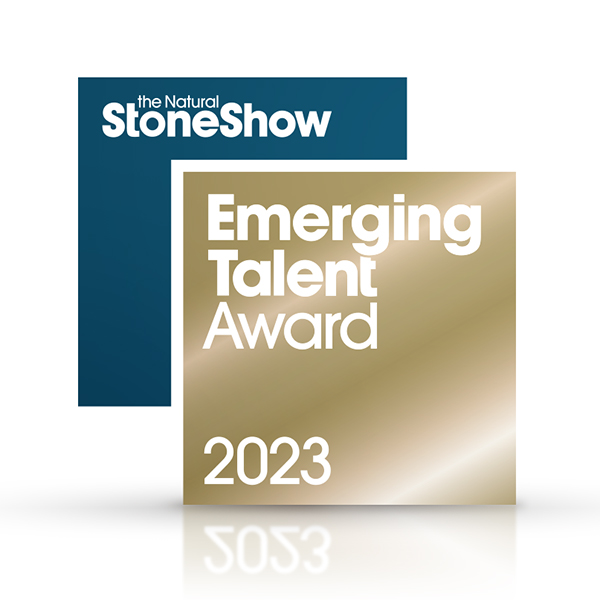 Companies are invited to nominate members of staff for the Award who are emerging as exemplary individuals in their team.

There will be just as much to enjoy at the Hard Surfaces exhibition running alongside the Natural Stone Show.  
Ceramic, engineered quartz, porcelain, sintered stone, ultra-compact surfaces, terrazzo, polished concrete, glass and mosaics... they are all included and you will be able to see the latest innovations for vertical and horizontal surfaces. 
From lightweight façades to 3D printed tiles; interior floors that extend seamlessly on to patios; kitchen worktops with matching cabinets. Sizes, colours, textures combine to extend the scope of architecture and design to any level of individual expression.
Come and be inspired by the latest products being promoted by exhibitors and get a fresh insight into all the latest trends driving the industry at the dedicated seminar programme and curated 'sustainability meets design' materials gallery.
Exhibitor highlights
Hard Surfaces will host a range of market leading 'Made in Italy' ceramic and porcelain suppliers, such as Ceramiche Keope, the producer of porcelain stoneware wall and floor tiles for indoors and outdoors use in commercial, public and residential spaces.
Big Slabs by Nuovocorso sees porcelain stoneware in 160 x 320cm format, in a wide variety of textures and thicknesses for the furniture market (countertops, tables, sinks), traditional ceramic sector (floor and wall coverings) and ventilated façades.
Ceramiche Caesar personifies high end design with its Prima range,  an eclectic palette of harmonious, warm and soft tones. View Ceramiche (Archi-porcelain) will display an impressive range of floor designs for flowing from indoor to outdoor living areas.
Engineered Stone, with an extensive selection of quartz brands, will showcase new colours, textures and larger formats. Stone Italiana is represented in the UK by Italian Luxury Surfaces, which holds large stocks ranges from Arabesque to Virgo, and Bianco Artico to Brillante Nero. Artemis Stone will present its 2023 Collection, 'Art in Light'. Quartz Hub is a supplier of quartz slabs to the trade throughout mainland UK, drawing  on 30 years of experience in the industry. Noble Stone is another large quartz distributor based in London. Clay International supplies large-scale engineered surface slabs by Infinity in sizes up to 324cm x 162cm and thicknesses of 6mm, 12mm and 20mm. And Spectra Stone sources, finishes and fits engineered, natural and semi-precious stone to luxury commercial and residential projects.  
BBS Brick & Stone will be showcasing hard landscaping materials for the public realm, streetscapes and environmental improvements and specialist house-building products. 
All kinds of solutions for fixing, installing and maintaining hard surfaces will be exhibited, including the concealed, quick assembly fastening system Fast-Con from Northern Precision.
MaterialDistrict – Sustainability meets design
As well as the exhibitors, Hard Surfaces offers a peek at the innovations that might be making their way on to the CNC machinery of fabricators in years to come in an exhibition within the exhibition curated by MaterialDistrict, a Dutch materials match-making platform that specialises in identifying the potential of the latest developments.
MaterialDistrict will be showing more than 100 internationally-sourced surfaces at this year's exhibition.
Unexpected performance and innovative aesthetics will be found in materials featured for their lightweight, sustainable and recycled  content, their durability and other distinct properties and visual appeal.
There are products for exterior and interior use created to satisfy both form and function.
Hard Surfaces is all about new surfaces, meeting sustainable challenges, and the creative use of digital techniques for smarter ways to add that wow-factor to construction.
As well as materials already familiar to the sector (sintered, solid surfaces and quartz) how about cast basalt, industrial metallics, acoustic lightweight concrete, curvy natural stone paper, 3D printed structural support beams, recycled trash terrazzo, or products that absorb CO2. There are smart composites, including one that combines stone and wood, and water-absorbing tiles. In fact, there's so much you've just got to see it and touch it to believe it! Come and be inspired.
Comprehensive seminar programme
Hard Surfaces has its own seminar theatre on the exhibition floor where there will be nine sessions, three each day,  chaired by journalist, blogger, influencer and self-confessed tile addict Joe Simpson.
The full programme will be published on HardSurfaces.co.uk and in Stone Specialist magazine in the spring, but here's a quick look at subjects being covered:  
Global Tile Trends for 2023/24 in wall tiles, floor tiles, and hard surfaces will be discussed by Canadian tile guru Ryan Fasan. There will be an exploration of how advanced decorating technologies such as digital inkjet printing and dry dust deposition have reinvigorated the market for traditional artisan tiles and created an emerging market for short-run, bespoke tiles
There will be a detailed analysis of the green credentials of ceramics, especially porcelain, covering water re-use, embodied energy & co-generation, recycled content, raw material sourcing, transport & logistics, installation, durability, maintenance, and end-of-life options.
There will be discussion of augmented surfaces for photocatalytic, hydrophobic, photoluminescent and self-cleaning tiles, and a look at the explosion in the use of 20mm and 30mm porcelains in landscaping. Dry, pedestal, and adhesive laying systems, inside-out living, slip-resistance, sealing & maintenance, patterns and decoration will all be explored.
Large format porcelains, or sintered stones are also seeing exponential growth in ventilated façades, especially since the Grenfell Tower fire. Stone-effects, metallic-effects, concrete-effects, timber effects, textures and tints, visible and invisible framing, XXL panels and smaller formats, gel adhesives and more will all be discussed.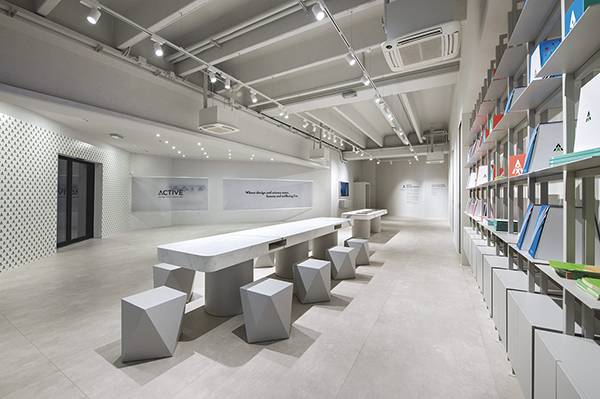 Meet the Stone Show and Hard Surfaces organising team below. They are (left to right) Dave Wright – Marketing & Social Media; Abi Smith – Assistant Event Manager; Charlotte Stacey – Exhibition Account Manager; Richard Bradbury – Show Director; David Fisher – Head of Exhibition Sales; Harvey Sugden – Event Manager. There are still a few stands left for the June exhibitions. To book a stand at either, call Charlotte on +44 (0)115 945 4376 ([email protected]) or David +44 (0)115 865 8283 ([email protected]) or go online to StoneShow.co.uk or HardSurfaces.co.uk.