Meet the exhibitors at the Natural Stone Show 2023, ExCeL London 6-8 June: Importers show new ranges
UK Solmar is well known for its marble, quartzite and granite, and at the Natural Stone Show it is introducing a new product that combines natural materials with quartz inserts.
It is a niche product by Chroma, a small company in Italy that Solmar is partnering to sell its hybrid materials inspired by the Japanese art of Kintsugi, where broken pottery is repaired using lacquer dusted or mixed with powdered gold, silver, or platinum.
Chroma uses a blend of materials, fine-tuned in its R&D laboratories and workshops, to give new life to scrap materials held together using a resin made not from petrochemicals but the shells of cashew nuts.
This new product is for those who want an exclusive engineered surface without the environmental impact of a resin from the petrochemical industry. And although it is aimed at the more discerning end of the market, it is competitively priced for a premium product.
UK Solmar is the British arm of Italian company CMP Solmar. It opened its warehouse in Bishop's Stortford in 2021 and has already become well known for its exclusive marbles, quartzites and granites.
Until now it has concentrated on natural stone, but with this new product is dipping its toe into the engineered stone market and taking it to the Natural Stone Show to guage the response. So go along to stand G35 and talk to Marco Cioffi about the new range.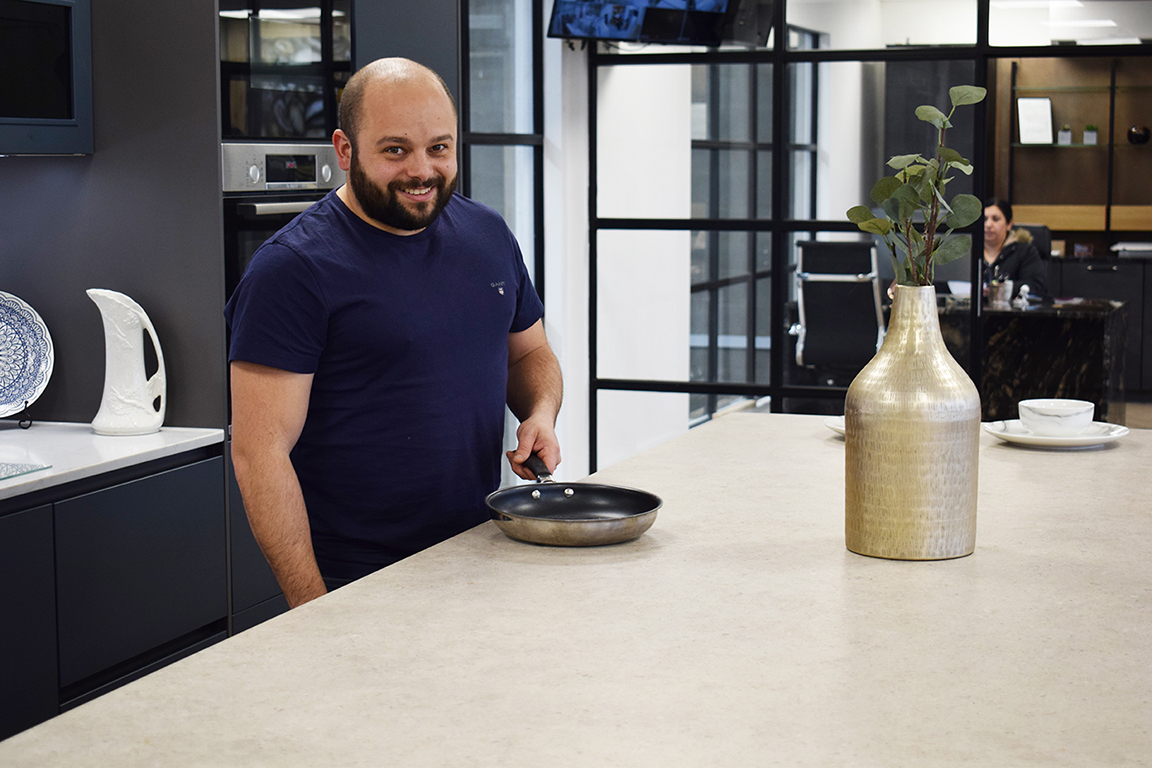 Another of the stone importers is Bloomstones London, which moved into bright new premises in Dartford last year. It will be showing some examples of the 400 varieties of natural stone, Bloomstones quartz and ABK porcelain from Italy that it sells. And on one of the countertops on its stand (F20) it will be demonstrating the Cooking Surface Prime under-surface induction hobs it is now selling in conjunction with its slabs.
Induction hobs are a low energy electric cooking method that heats the vessels being used for cooking, leaving the surface they are being cooked on unheated (except by the vessel). There does not need to be any sign of the hob on the surface, a feature that will be appreciated especially, perhaps, where space is at a premium. You will even be invited to try out the hob by entering a competition to make an omelette in the shortest time, an idea from TV programme Saturday Kitchen of a few years ago. So pop along to stand F20 and see if you can win the omelette challenge.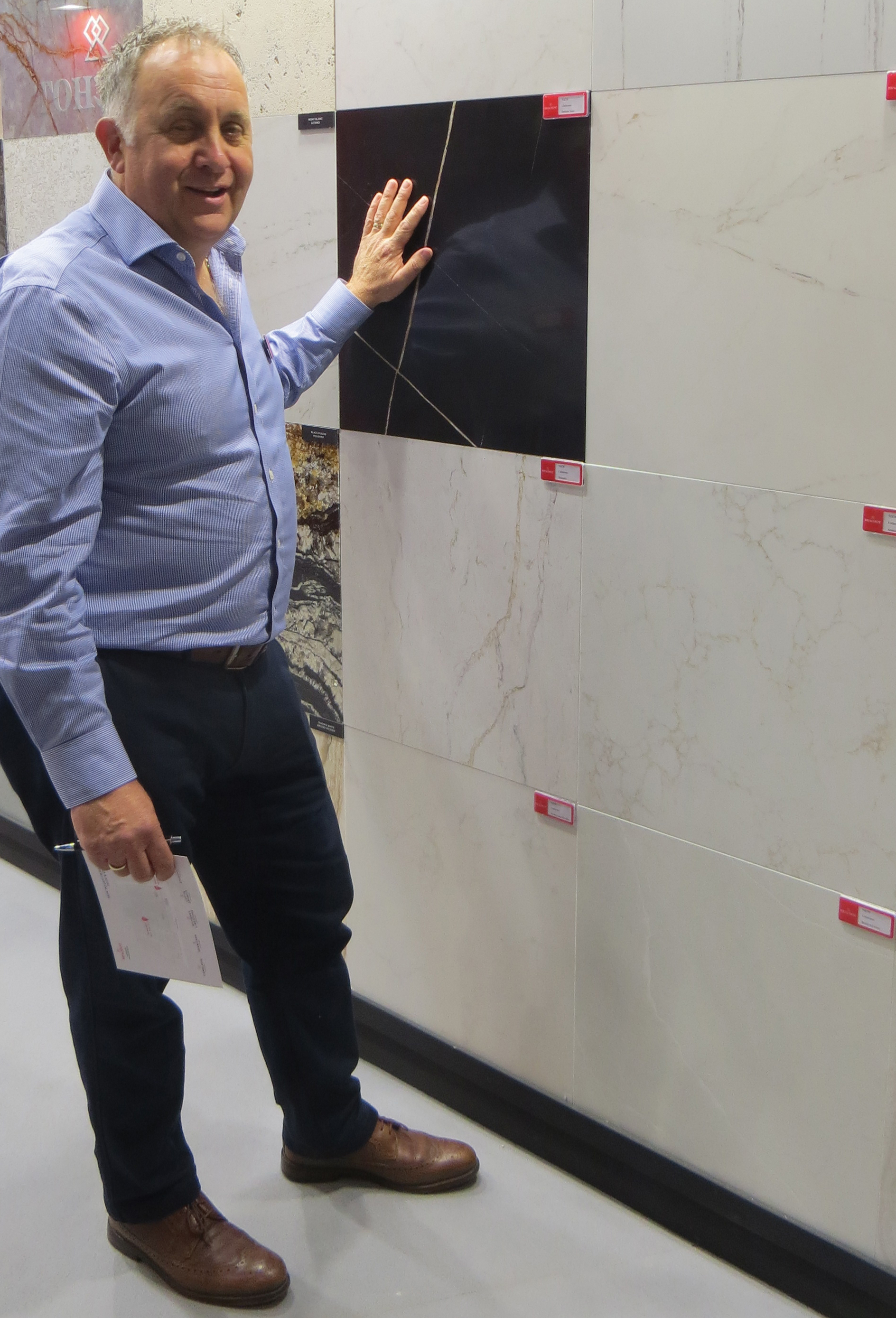 Brachot will be showing eight new Unistone quartz designs. These were previewed at Marmo+Mac in Verona last year with the promise that they would be coming to the UK this year. They are now in stock in the UK and will be on show on the Brachot stand (G16) at ExCeL London.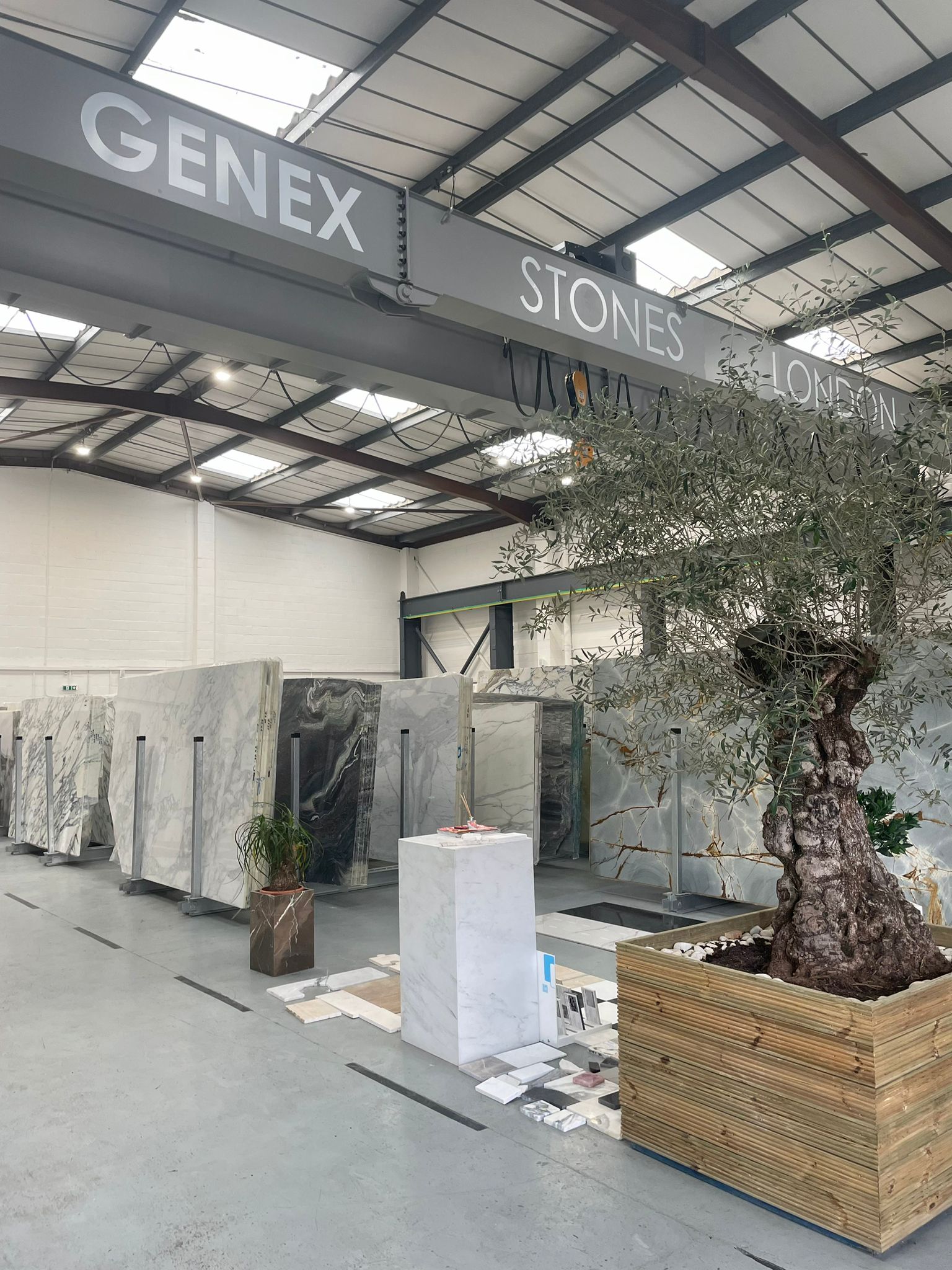 A new warehouse and showroom in the UK is that of Genex Stones London, a wholesale supplier of natural stones, composites and porcelain slabs. This is the new British arm of a company established in the 1970s in the city that gives its name to the most famous marble in Italy, Carrara. Against a backdrop of images of its stylish new warehouse, the company will be showing samples of a selection of the materials it has in stock in the UK on stand P67 at the Natural Stone Show.
The company says its key goal is to deliver value to projects with top quality products thanks to the quarries owned by the company in Italy that mean it is in control of all the processing from blocks to slabs.
The company offers:
Material selection and consultancy, including costings and value

Quarry visits for block selection

Worldwide installation by professional and experienced Genex personnel

After-sales support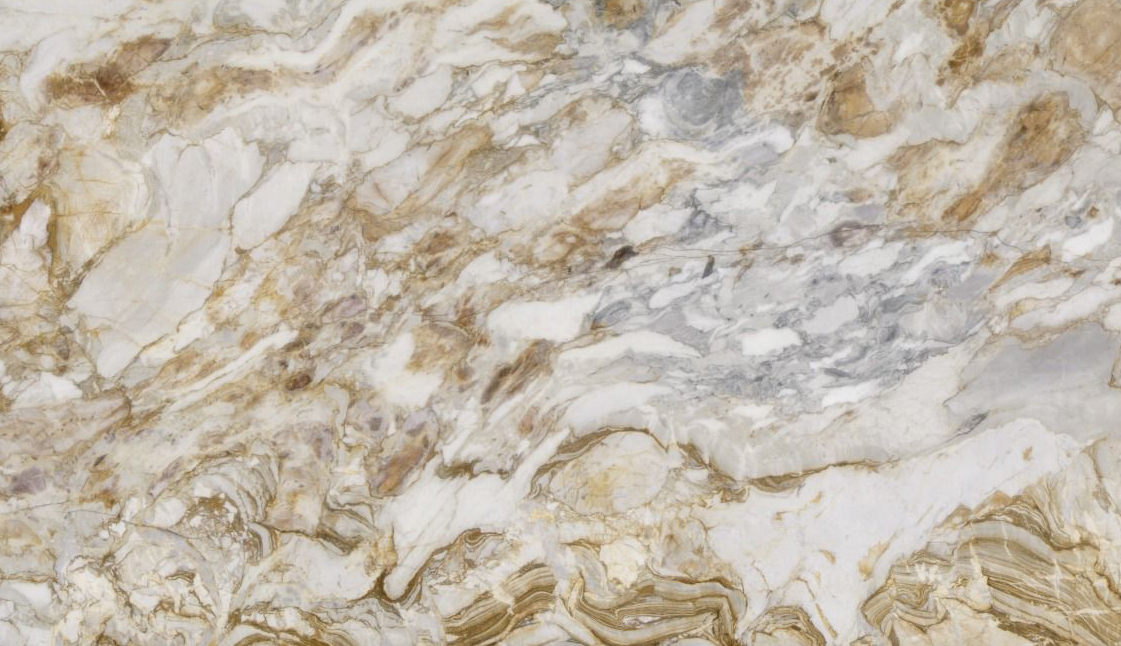 Another Italian company that has set up its own British arm with offices in Baker Street, London, is Fontanili Marble. The British company was founded by Filippo Fontanili, in partnership with his brother Nicola, after completing his studies in London. He decided to bring his family's 80 years of experience in the marble industry in Carrara to Britain.
The company offers high quality natural stone and advanced manufacturing for projects at its stone factories in Carrara. It promises samples and quotations within 24 hours and is happy to advise construction companies and architects, and provide design, block selection, manufacturing, supply and installation supervision. You can meet the Fontanili company on stand F16 at ExceL.