Natural Stone Show 2023, 6-8 June, ExCeL London: Come and be inspired at the seminars
Registration to attend the Natural Stone Show and Hard Surfaces is open online at: tinyurl.com/NSS-HSregistration
The Natural Stone Show returns to ExCeL Exhibition Centre in London 6-8 June. For the second time it co-locates with Hard Surfaces to encompass the full range of products stone companies use. Both Shows include a seminar programme to explore industry trends and inspire innovation.
One of the best things about seminars is that they inspire you to think about the seeds of the ideas they sow. By the time you get back to your business you might well be ready to develop the next major evolution of your firm.
Everyone knows it's good to step back from simply meeting the relentless requirements of everyday business to allow time for strategic thinking, but it certainly is hard to find time to do that. So make the most of the opportunity a visit to the Natural Stone Show and Hard Surfaces exhibitions and their seminar programmes present.
---
Seminars: The Full Programme
The full schedules for the seminar programmes at the Natural Stone Show and Hard Surfaces are on the websites of the exhibitions: www.stoneshow.co.uk and www.hardsurfaces.co.uk. On the websites you will also find listed all the exhibitors with their stand numbers. The seminars will take place in specifically created seminar studios on the exhibition floor.
---
Booking is not required to attend the seminars, although architects who would like to join the organisers for lunch following the Industry Choice Award presentation on 6 June should register at: bit.ly/architectsday23.
The exhibitions themselves were casualties of Covid and could not be held in their usual two-yearly cycle in 2021, although the Stone Show organisers did present a two-day conference online under the name of Stone Digital. The sessions attracted an overall audience of more than 1,600 people.
There is not room for 1,600 people to attend the seminars at ExCeL, which are taking place in the exhibition hall this time to make it easier for visitors to transition between the exhibition stands and the seminars they want to participate in.
Understandably, as it is four years since the previous Natural Stone Show, there will be a lot for visitors to catch up with and no doubt there will be a lot on the stands of exhibitors that visitors will want to see.
But Covid and the completion of Brexit have created a new normal that the sessions of the seminars of both exhibitions will explore and explain.
The seminars at the Natural Stone Show are themed by day – Tuesday is Architects Day, Wednesday is Industry Day and Thursday is Conservation Day. There is plenty of crossover of interests, but the themes are there to make each day's topics of particular interest to the target audience.
The CPD-accredited presentations on Architects Day, for example, are specifically designed to help architects to understand stone and how it is used in the built environment, with Stone Federation Great Britain playing a leading role.
The seminar sessions will include case study presentations about the winning projects in the Natural Stone Awards that were presented by Stone Federation at London's Leonardo Royal Tower Bridge Hotel in December.
Studies in Stone
It was announced at the Stone Awards presentation ceremony that the industry would be invited to choose a 'best of the best' from among the category winners to find an overall Industry Choice Award winner. The Industry Choice Award will be presented during Architects Day at the Stone Show following the Studies in Stone presentations of the category-winning projects by the architects involved in them. Among the practices involved in the category winners are Eric Parry Architects, Feilden Fowles, Gillespies and Caulfield Wright Architects.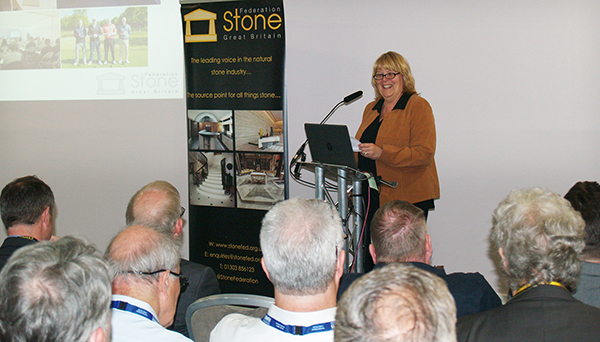 Before the Studies in Stone that culminate in the Industry Choice Award being presented, the Architects Day presentations begin at 10am with The What, Why & How of EPDs (Environmental Product Declarations) by Dr Flavie Lowres, a consultant who runs Green Thinking Ltd.
She will explain what EPDs are and the vital role they can play in helping architects to decide which materials should be used in their projects.
Sini Laine, Executive Director of KIVI (formerly the Finnish Natural Stone Association) will then present a case study of an EPD involving natural stone.
In the afternoon, attention will turn to the  Ethical & Responsible Sourcing of natural stone, with David Richardson, Director of Diagenesis Consulting, presenting an overview of the Ethical Stone Register of those in the stone industry who are working towards eliminating modern slavery and human rights infractions from their supply chains.
Marcus Paine, Director of Hutton Stone Company, will then talk about his company's experience of moving from the Declaration Level to the Verification Level on the Ethical Stone Register.
On Industry Day (7 June), one of the subjects focused on will be training and the retention of skills in a trade that is finding it hard to recruit youngsters to take over from the previous generation, both in traditional hand skills and for the operation of saws and machinery. There will be contributions from Women in Natural Stone (WINS) and the new Stone Academy.
The Day will begin with updates on tackling diversity and the skills gap and changes to local authority planning.
Becca Cranfield, Co-Chair of WINS (Women In Natural Stone) and Director of Athena Stone Care, will talk about the mentoring, networking and support that WINS offers women in the industry.
Stone Federation will explain the aims of its new Stone Academy to bring training and career development in the stone industry together under one banner. Presenting a clear progression path should help recruitment.
Sam Thistlethwaite, Director of IC Planning and Stone Federation's consultant on planning matters, will provide an update on the new National Planning Policy Framework and how planning authority Design Codes now being developed will help the stone industry.
This will be followed by Setting the Standard, when consultant Peter Harrison will explain what Part Five of the latest version of BS8298 will mean for best practice regarding the design and installation of internal stone cladding and lining. There will also be an explanation of how to use the new  BS7533-101 to deliver sustainable landscape schemes.
David Ellis, a Partner of Sandberg LLP, will introduce Stone Federation's new code of practice for Natural Stone Installation in Bathrooms, Shower Enclosures and Wet Rooms.
At 3pm, the Emerging Talent Awards will be presented to the 10 people who have been nominated and selected as those most likely to be influential in the stone industry in the years ahead.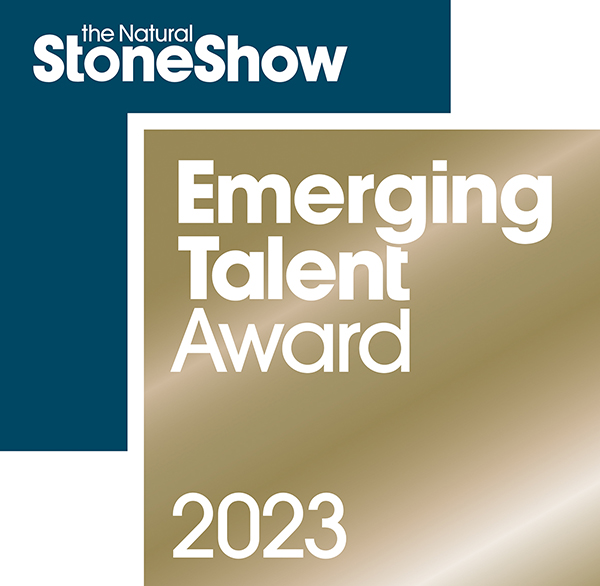 The presentation of the Emerging Talent Awards will follow a panel discussion about the skills that will be needed by the next generation of leaders in an age when construction is dominated by digital technology and legislated reductions of greenhouse gasses.
On the panel will be digital transformation  specialist Stefan Mordue, a Chartered Architect and Senior Consultant for Cohesive; sustainability specialist Chloe Newmann, Senior Structural Engineer at Webb Yates; Chris Kelsey, of The Marble & Granite Centre, who is the President of Stone Federation Great Britain. BBC presenter Susannah Streeter will be leading the discussion.
For the seminars on the final day of the Stone Show (8 June) attention turns to heritage, with Historic England curating the discussion, which starts at 10am with Clara Willett, Senior Building Conservation Advisor at Historic England, talking about the launch of the online Building Stones Database for England, developed from the Strategic Stone Study.
The Strategic Stone Study entered information gathered about quarries in England and buildings constructed from those stones on a Geological Information System (GIS) map. A GIS has different layers of information that can be explored. The study also resulted in a series of extremely useful atlases covering particular geographic areas (mostly counties).
The information was gathered and co-ordinated by the British Geological Survey, starting in 2007. Its Strategic Stone Study website shut down at the end of March this year and a new website containing the information is being launched by Historic England under the name of the Building Stones Database for England.
The presentation about the database will be followed by a presentation about another new online tool, Historic Environment Scotland's Stone Carbon Calculator. Ali Davey, Project Manager of Traditional Skills & Materials at Historic Environment Scotland will be talking about the importance of this new tool as existing buildings try to meet the requirements necessary to reduce the 40% of Britain's greenhouse gas emissions that come from existing buildings in use.
That leads naturally on to presentations about a number of  current research projects trying to increase the understanding of stone in relation to climate change.
Because stone comes out of the ground as a finished raw material that does not require any high energy transformations in kilns or presses, it starts off with an advantage in the low carbon stakes. Although the sawing and shaping of stone uses electrical machinery, electricity is becoming greener. Even transport has started addressing greenhouse emissions.
The first of the speakers on this subject is John Gedling, Director of Works at the Commonwealth War Graves Commission. His presentation is titled Climate Change Adaptations on the Commonwealth War Graves Commission Estate.
He will be followed by Dr Philip Skipper who is a consultant at Philip Skipper Heritage Science Services and a researcher at Lincoln University. He will be talking about the bioreceptivity of stone.
Bioreceptivity is a new term introduced to ecology in 1995 to describe the ability of a material to be colonised by living organisms – and you only have to look at stone to see how easily it is colonised by organisms such a lichen. But how do you determine how bioreceptive any particular material is? That is a question Dr Philip Skipper will address in his presentation about the creation of a standardised assessment methodology.
If you don't like the biology that is inhabiting the stone, you might want to clean it using Ultra Violet-C (UVC), which has been used for decades to reduce the spread of bacteria. UVC is a disinfectant and UVC lamps are also known as germicidal lamps. Andrew More, Senior Building Services Engineer at Historic England, will offer guidance on UVC cleaning.
In the afternoon, attention turns to the sustainable supply of roofing stone and slate with John Owens, Technical Sales Manager at Welsh Slate (part of Breedon Group), talking about the production of slate from its quarries, which include the recently re-opened Ffestiniog Quarry and the largest of the slate quarries in Wales, Penrhyn, that Welsh Slate was given permission to extend last year.
Ian Ramsay, Sales Manager of Burlington, will also talk about the sustainable production of slate and stone by Burlington in Cumbria.
This will be rounded off by a case study of slate roofing.
Tile Trends
Hard Surfaces has its own conference programme located on the Hard Surfaces show floor. As at the Stone Show, it will feature free-to-attend, CPD-accredited seminars. At Hard Surfaces, those seminars  are being curated by tile industry guru Joe Simpson.

They will begin with a look at Global Tile Trends, with an exclusive three-part presentation for Hard Surfaces by Canadian tile aficionado Ryan Fasan, technical consultant to Tile of Spain USA.
A session entitled Decoration & Detail will explore how age-old techniques are being supplemented by advanced digital inkjet decorating technologies to reinvigorate the market for traditional artisan tiles as factories create increasingly authentic-looking facsimiles.
Representing the hand-made sector, Peter Wood, Managing Director of Royce Wood Tiles, will provide the back story to his company's signature glaze effects, exploring colour, material flow, and the visual alchemy of reactive glazes.
Sean Kennard, UK Sales Manager for one of Italy's most respected tile manufacturers, Atlas Concorde, will explain how the creation of diverse ranges of tonally balanced tiles permits specification without concern, by guaranteeing perfect colour matches across different series from an extensive product portfolio.
Environmental Edge will provide detailed analysis of tile's green credentials, covering water re-use, embodied energy and energy co-generation, recycled content, raw material sourcing, transport and logistics, installation, durability, maintenance, and end-of-life options.
The keynote speaker at the Hard Surfaces seminars will be Mauro Rullo, representing the Italian ceramic manufacturers' trade association Confindustria Ceramica.
He will share the podium with Emilio Mudrak and Laurens Van Graafeiland.  Emilio represents one of the world's largest and most technically advanced tile manufacturing groups, Iris Ceramica, while Laurens is CEO of sector-leading green surfaces manufacturer Sustonable.
Representing the UK distribution sector, David Kong, Marketing Director of Domus, will use his experience as The Tile Association's (TTA's) lead on sustainability, to provide some hard facts on the green credentials of ceramics, and provide pointers towards a more sustainable future for hard surfaces.
With porcelain growing in popularity for exteriors as well as interiors, Elementary Exteriors will explore just why the market for 20mm and 30mm outdoor tiles has exploded. It will cover dry, pedestal, and adhesive laying systems and look at the trend for inside-out living. Speakers include Eric Garcia Millan, from leading Spainish 20mm tile manufacturer Rocersa.
This session will include an informed discussion on the controversial subjects of slip resistance and testing by Richard Bowman, from Intertile Research, one of the world's acknowledged experts.
Façade Fashions will explore the exponential rise of ventilated ceramic façades with the look of stone and marble, metals, concrete and timber. It will be led by Nic Shannon, Managing Director of Domus Façades, one of the UK's major cladding contractors, who will be joined by Aaron Capon, National Façades Manager of Dekton and Silestone manufacturer Cosentino.
Installation Insights will investigate topics surrounding the handling and installation of XXL format tiles, including levelling systems, and tools to facilitate handling of these extra large pieces safely and securely on site.
This will draw on the expertise of Italian tool brand Brevetti Montolit, represented by Jason Smith, and Rubi, the leading Spanish tool manufacturer with a long-established UK subsidiary, represented by David Honeywell, Rubi's Commercial Director.
Worktop Masterclasses will be presented by a well-respected worktop distributor, an emerging force in porcelain worktops, and construction chemicals suppliers showing how to deliver a reliable path to successful porcelain worktop installation.