New surfaces from Brachot-Hermant and Beltrami at the Natural Stone Show / Hard Surfaces
Since the previous Natural Stone Show in London, fellow Belgian wholesalers Beltrami and Brachot-Hermant, which both have depots in the UK, have joined forces (you can read more about that here...). As a result, they will be sharing a stand (G16) at this year's Natural Stone Show in London (taking place alongside Hard Surfaces 30 April-2 May at ExCeL).
At the show, Brachot UK is introducing new colours in its Unistone composite quartz range, all of which can be seen in the company's new brochure that can be downloaded here.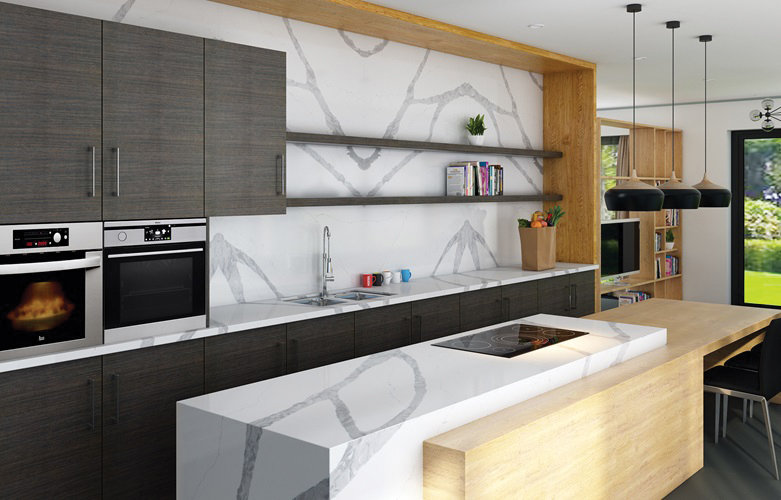 This is Unistone Toscane, a fast mover in the Brachot-Hermant quartz range that will see the introduction of eight new colours at the Natural Stone Show in London.
The new colours are: Unistone Ceppo, Naxos, Olympus White, Squalo, Tartufo, Terreno, Thunder Blue and Valley White.
Beltrami, meanwhile, will present their new BQS (Beltrami Quartz Surface) and BNatural (natural stone) counter displays, which contain a nice selection of the quartz and natural granites and marbles that Beltrami supplies.