Material Suppliers: Italian Luxury Surfaces for the discerning end of the market
"We're building our business on solid foundations focussed on adding value to our customers" – Phil Winter, Sales & Marketing Director. 
Italian Luxury Surfaces has not been in too much of a hurry. It started trading as a supplier to stone fabricators at the end of 2017 having secured exclusivity on the distribution of Stone Italiana quartz and ceramic products. It also has a preferential supply agreement with Mondial Granit, providing access to exquisite blocks of natural stone. And it is the exclusive UK distributor for the highly regarded Wodiam tooling. In other words, it supplies everything that the discerning fabricator needs.
"We're building our business on solid foundations focused on adding value to our customers," says Phil Winter, the Sales & Marketing Director.
And although the UK distribution company is relatively new, Stone Italiana itself celebrated its 40th anniversary last year. There are not many quartz companies with a heritage of 40 years. "One thing that can't be faked is heritage. It provides us with a great story to support a great product," says Phil.
He brings to Italian Luxury Surfaces (ILS) 24 years' experience in the KBB market, joining the company following six years with Poggenpohl and seven years with Bulthaup, both highly respected kitchen manufacturers and global brands.
It was while he was at Poggenpohl he became familiar with the quality range of Stone Italiana products and, he says, quickly came to appreciate the superiority of the material.
He especially liked the reassurance of knowing the product was certified as safe for use in food preparation areas, something he deems essential for any product being specified for use as a kitchen work surface.
"Sadly," he says, "there are those within our industry who choose to hide behind the consumers' ignorance of the very real health risks posed by poor quality quartz materials, with phrases such as, 'no one has ever asked me for it' when referring to material certifications. Or, worse still, 'they won't pay for it', inferring that somehow a low price absolves the specifier from a professional duty of care towards their clients."
Setting standards
Stone Italiana's certification does not finish with food safety. It produces an eight-page brochure specifically to guide specifiers through its impressive array of certification that adds value for their customers.
On the production side there are the ISO 9001 quality management standard, the ISO 14001 environmental management standard and OHSAS 18001 health & safety standard. On the performance of the material, Stone Italiana has the NSF 51 food safety certificate, EC Regulation 1935 for food contact materials and GREENGUARD and GREENGUARD Gold environmental health standards. Stone Italiana quartz also contributes to LEED V4 credits for integrative processes, materials & resources and indoor environmental quality.
With NSF, a global authority on food safety, having raised concerns recently about the potential health risks posed by the specification of untested worktops in areas where they will come into contact with food (see bit.ly/worktopvocs) Phil hopes that in the near future only independently tested and certified materials will be permitted for use in family kitchens here in the UK.
He believes the new Worktop Fabricators Federation should be a leading voice for regulation on the material composition and material performance of quartz work surfaces.
"We support the foundation of the WFF and wait with interest to view their published criteria of membership. We sincerely hope that only fabricating with certified materials is a part of their manifesto, as they seek to protect the health and well-being of their staff and their ultimate customer, the families that prepare food on the surfaces they provide."
It's about consumer safety, says Phil. "Having worked within different parts of our industry where R&D and exhaustive testing are undertaken to warrant that products are consumer safe and fit for purpose, I do think many right-minded people are bemused at how this vital element of a 21st century kitchen has escaped regulation.
"When someone walks into a kitchen studio they expect the products they see on display to be safe... and proven safe to do the job they're intended to do. We're communicating to kitchen studios, architects, developers and all influencers within the kitchen sector to educate on this topic."
Phil celebrates the article in Natural Stone Specialist on this topic and the online posts made in response to it. "When a publication that's recognised as the 'voice' of fabrication publishes multiple pieces on the potential dangers posed by uncertified materials, it's clear that they see that there is a serious issue that needs to be addressed."
More for 2020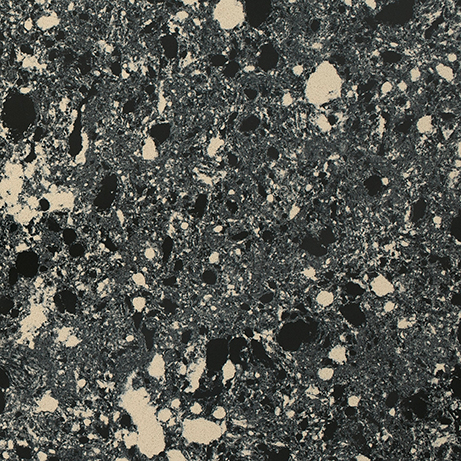 Stone Italiana's 2020 price list details the many quartz ranges now available in 13mm as well as the regular 20mm and 30mm slab thicknesses. Stone Italiana offers three surface finishes – rocface, grain and polished. The ceramic range, Kerit, has impressive high definition printing and large slab sizes. Selected parts of the range have book-matching options. (More information can be found at www.stoneitaliana.co.uk.)
New from Stone Italiana for 2020 is Cosmolite, made from pre-consumer recycled material.
There is also a limited range of exquisite natural materials stocked at ILS's premises in Langley, Berkshire, and the wholesaler has privileged access to many more highly desirable stones via its partnership with Mondial Granit and an extensive global sourcing network. Phil: "Natural materials represent an important and growing part of our business."
All the stock held in the UK by ILS can be viewed online and reserved in real time. And as well as slabs, ILS has full access to Stone Italiana's tile and sink ranges, with its quartz Terrazzo tiles very much on trend.
Phil: "Valentino brought Terrazzo back in its latest concept stores, and design trends flow out of Italy."
However, he adds: "Everybody has a different opinion on design. What we have is a comprehensive range of materials that cover all tastes. We have different thicknesses and finishes in a colour palette of high quality, fully certified material 100% made in Italy."
Currently, Phil has a team of four working alongside him as ILS grows the UK sales of each of its three core brands of surfaces and tools. The ILS team is backed-up by others with years of knowledge in the UK and Italy capable of sourcing most materials for hard surfaces even if it is not in stock, especially niche, hard to find high quality materials.
As for Brexit: "It will affect everybody. As an industry we have to collectively work our way through it. Our opportunity is not within our industry it's within our economy; if it's strong, consumer confidence is strong, construction is strong, and that drives sales in all sectors. We will deal with and adapt to whatever is coming. Business will evolve; practices will evolve."