Slab Centre is looking for stone contractors to recommend for projects
Slab Centre is looking for specialist stone contractors who can saw and fix and who it can recommend to clients who buy its stone.
Carlos Zanarotti, who introduced Slab Centre at the previous Natural Stone Show in London, is back again at ExCeL for this year's event from 30 April to 2 May. He has a stand (H59) where he will be showing samples of the stones he sells. 
Carlos is happy to accompany customers to the quarries of the European companies he sources his stone from to sign off range samples for projects and to inspect dry laid stone. 
Slab Centre stocks sufficient quantities of a limited range of popular limestone, marble and granite in the UK so it can supply it to projects without delay at advantageous prices.
Because customers can be developers and architects looking for a stone package, Carlos would like to sign up some specialist stone contractors who can work and install the stone, so he can suggest them for the work. If you would like to be considered, Carlos would be pleased to talk to you at the Natural Stone Show. His stand again is H59.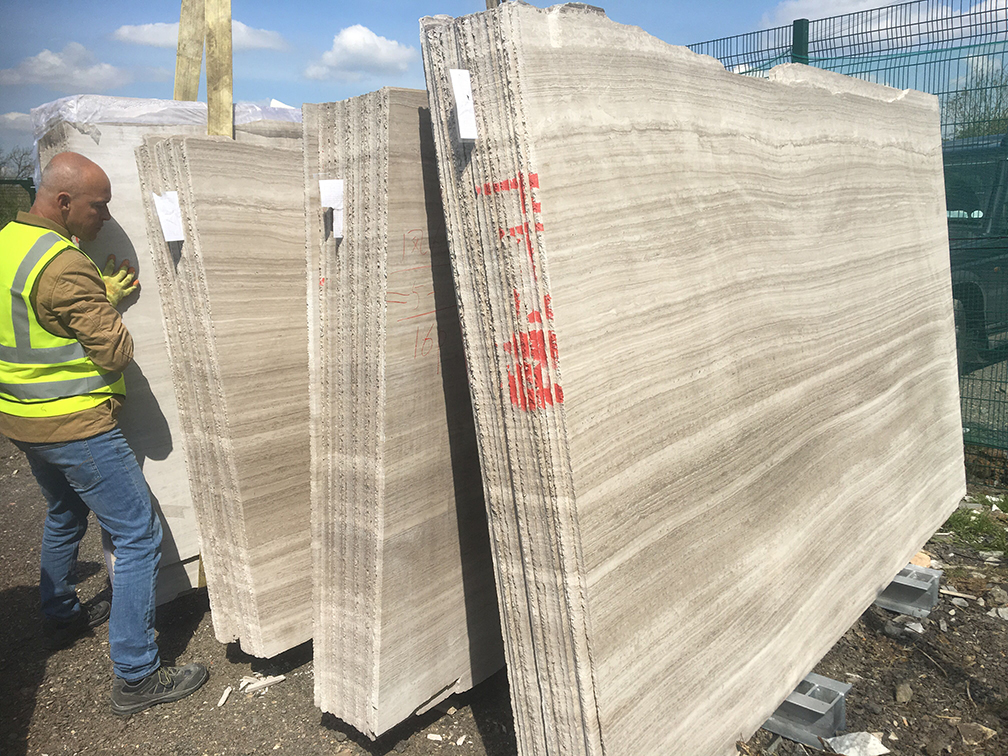 Silk Georgette in stock at Slab Centre in Harefield.

Bookmatched Black Calacatta.