Want to see stone? Visit the Natural Stone Show in London 30 April - 2 May at ExCeL
So what exactly will the 170 or so exhibitors offer at the Natural Stone Show and Hard Surfaces this year? We asked them to let us know and, while there is not room to include everything, we hope the following will give you a good taste of what you can expect.
The full list of exhibitors with contact details, descriptions and stand numbers will be in the Official Show Catalogue that will be sent to subscribers of Natural Stone Specialist magazine in April and will also be available free to visitors to the Shows. And, of course, the information is online on the shows' websites.
But for now, here's a look at what some of the exhibitors have told us about their plans to whet your appetite for a visit to ExCeL at the end of April / beginning of May. 
Chinese and Indian companies will be there to show you their ranges. It depends on the projects, but most years 75-80% of the stone used in the UK is imported and most of it comes from China and India.
India is the UK's biggest trading partner in stone but China comes a close second. Chinese companies exhibiting include Xiamen Ally Group, which sells granite, marble and quartz as kitchen countertops, bathroom vanity tops, tub surrounds, floor tiles, wall tiles and mosaics fabricated in its own factory.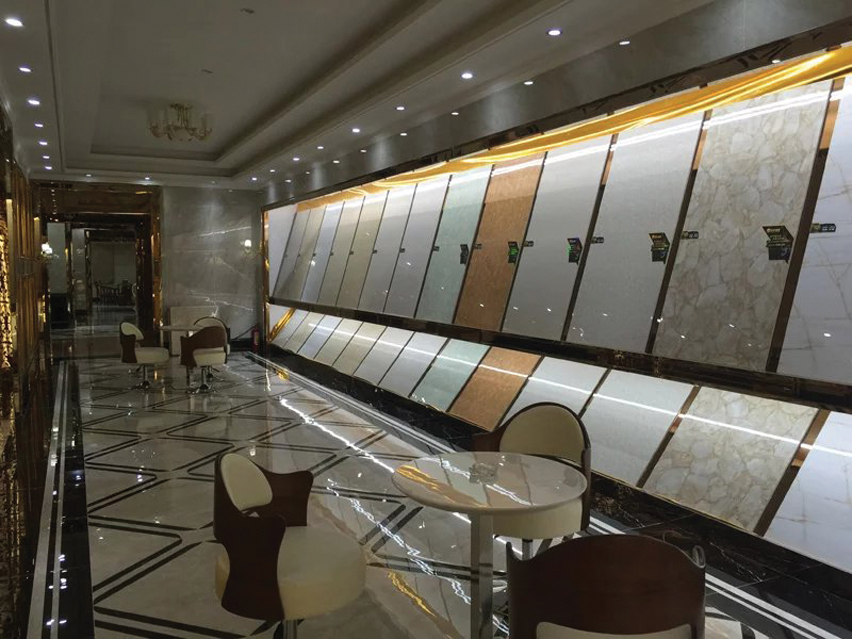 Stone from China. This is a display by Xiamen Kaili.
Xiamen Current Commence Co specialises in high quality granite and quartz for worktops and cobbles, paving slabs and kerbs.
Fortune East says it is one of China's leading fabricators and exporters of building stones complying with all European quality standards. It offers granite, marble, quartz, artificial marble and more.
Xiamen New East Stone Company has its factory in Wuhan, near the new G603 (Hubei) quarry area. It offers blocks, slabs, tiles, mosaics, cut-to-size, water jet patterns, columns, vanity tops and counter tops.
QinHui Stone from Xiamen sells granite tombstones, countertops, tiles and slabs. It says it has advanced stone processing equipment and strict quality control and management systems.
Tony China Stone Trading Co is owned by Tony Wang, who has 10 years experience of supplying chinese natural stone products to Europe, America and Asia. He describes himself as an intermediary who can find you the best supplier with the most competitive price to save you money on stone sourced from China.
Xiamen Thinkrock Stone Import & Export Company supplies lightweight honeycomb-backed panels that it will manufacture and deliver to project requirements. It says it produces 600,000m2 of material a year.
There are more exhibitors from China, including Fujian XinAn Machinery Company, which is promoting its range of bridge saws, polishers, a wire saw and other stone processing machinery.
The Indians include companies such as B&H Stones London, Mehta Stone Consortium, Natural Stone Concepts and R R Paving Stones.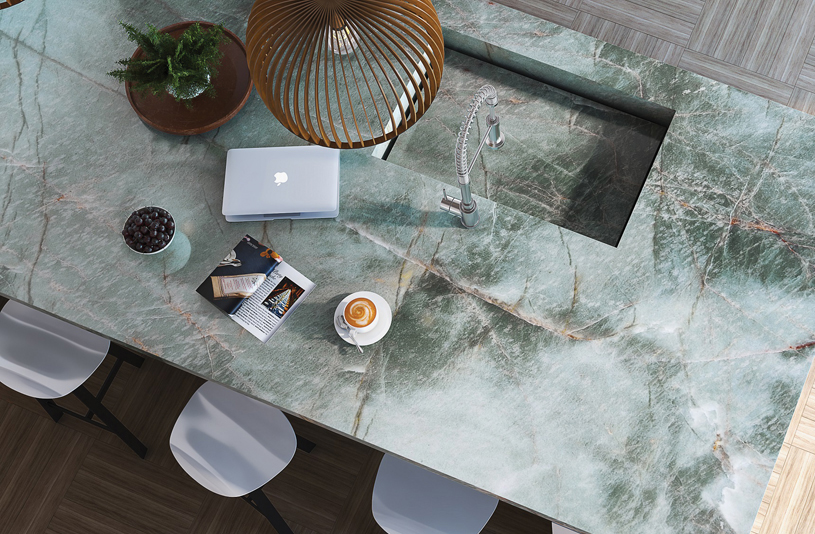 Brazilian company Guidoni has two new quarries and the 'Emerald Green' table top pictured here is one of the stones from them.
But stone from Europe has enjoyed a renaissance of late, along with a growing appreciation in the UK of marble and of the shorter lead times of stone supplied from Europe compared with the Far East. Italy, Spain and Portugal have all enjoyed an increase in exports to the UK of marble, granite and quartzite.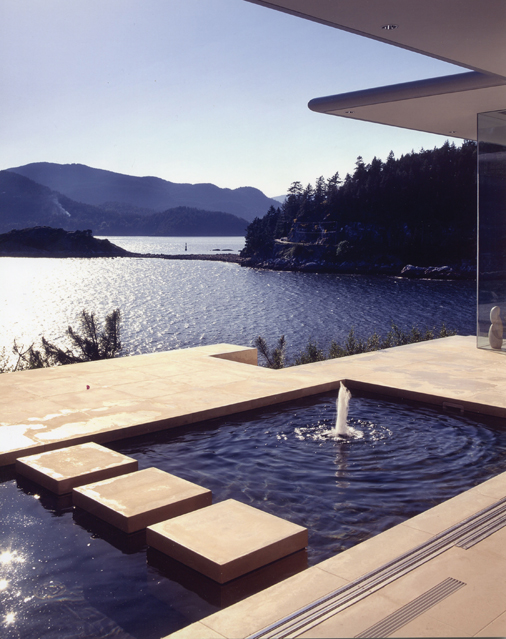 External paving for a swimming pool with a view in Santafiora stone.
One of the Portuguese companies exhibiting, Airemármores, a family company celebrating its 35th anniversary of quarrying and processing Portuguese limestones and marbles, has even joined Stone Federation Great Britain in order to help it penetrate the market in the UK and Ireland. It exports 90% of its stone to an ever growing and impressive list of international projects.
Fatima Stones is a Portuguese company that has been quarrying Irish Blue Limestone in Lecarrow, Co Roscommon, for the past five years. It has supplied the stone for many public and private buildings in the Irish Republic – Cork Courthouse, Limerick Courthouse, Drogheda Courthouse, Adare Manor Hotel – as well as many projects in Belgium and Holland, where the Irish stone is a perfect match for Belgian Blue.
Fatima is exhibiting for the first time at the Natural Stone Show in London and has chosen to do so because the firm has lately made a multi-million Euro investment in production and now has the capacity to deliver two containers of finished product a day. The company says the investment has "prepared us for the future."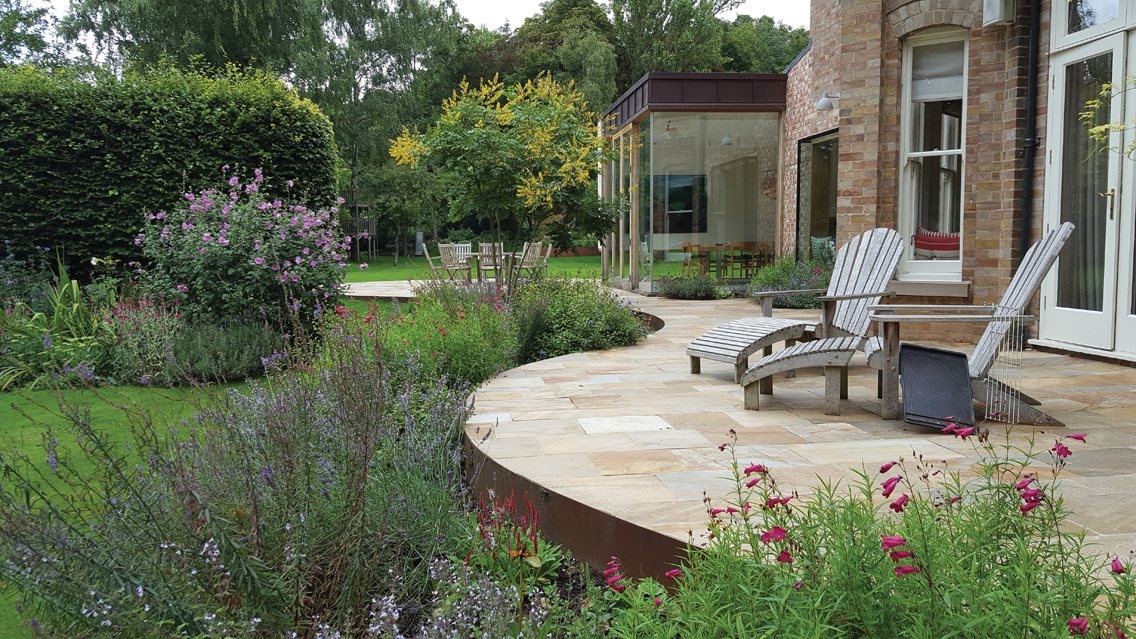 Donegal Quartzite sawn paving from McMonagle. 
There will be more Irish stone from McMonagle Stone. Here it is the acclaimed Donegal Quartzite and Mountcharles Sandstone, both riven from the rugged landscape adjacent to Ireland's wild Atlantic coastline.
You will be able to see it in various forms, including paving and setts and the company's unique Stoneer Cladding, which is 30mm thick but has the look of full depth ashlar once built.
And if you are interested in cladding systems, Generix is also exhibiting its ventilated façade system that has been used with so many different kinds of stone.
Other Europeans include Marmi Colombare and Pietre Santafiora Srl from Italy, Grani Roc from Spain, Manologlou Marmi Granit from Greece and Stone Senses from Belgium. And there is a whole pavilion with a variety of Spanish stone producers.
Pietre Santafiora from Italy has been extracting and processing natural stones from its quarries in Tuscany for 40 years, with the stones being used for major construction projects worldwide. The company offers Santafiora, Lavagrigia and Lavarosa.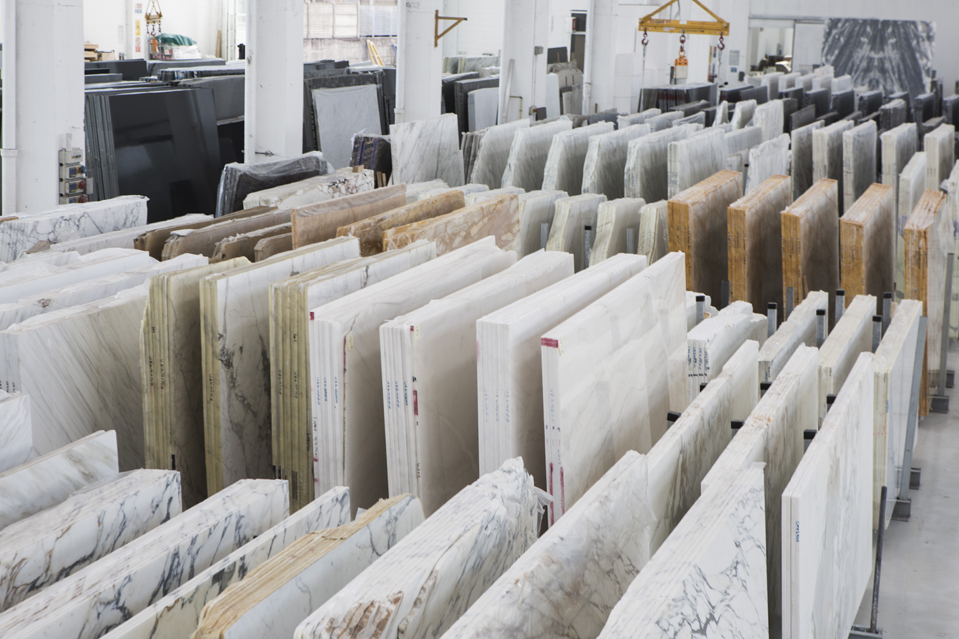 CMP Solmar holds substantial stocks in the UK at its warehouse in Hertfordshire.
Another Italian company is CMP Solmar, with its head quarters near Lake Como in the north of the country, although it also keeps stocks in the UK at its own warehouse in London Colney, Hertfordshire.
CMP Solmar supplies marble, granite and onyx slabs and also Okite quartz. At ExCeL it will be highlighting Valentine Grey and  bright, vibrant Valentine Red marble from Spain, on which it has worldwide exclusivity.
As we reported in our first look at the Natural Stone Show / Hard Surfaces last month, there is also a lot of British stone on show as major stone suppliers such as Lovell, Johnston (which is sponsoring the Architect Day this time), Stamford, Albion and others start to flex their muscles.
They all have their stories to tell: Lovell and Johnston have moved into the Bath Stone market, Stamford Stone has become the sole supplier of Clipsham limestone since the previous Stone Show in London by buying a competitor and Albion has a new bed of Portland limestone that it will be showing in London for the first time.
Stamford Stone says natural stone has always been part of its family history and local heritage. The company is based just outside the picturesque stone town of Stamford on the famous Lincolnshire limestone belt. Stamford Stone operates three quarries – the 20-acre Clipsham Medwells Quarry, over a century old; the 30-acre Greetham quarry, which it took over in 2014; and now the Clipsham Quarry Company site that gives Stamford Stone its exclusivity on Clipsham limestone.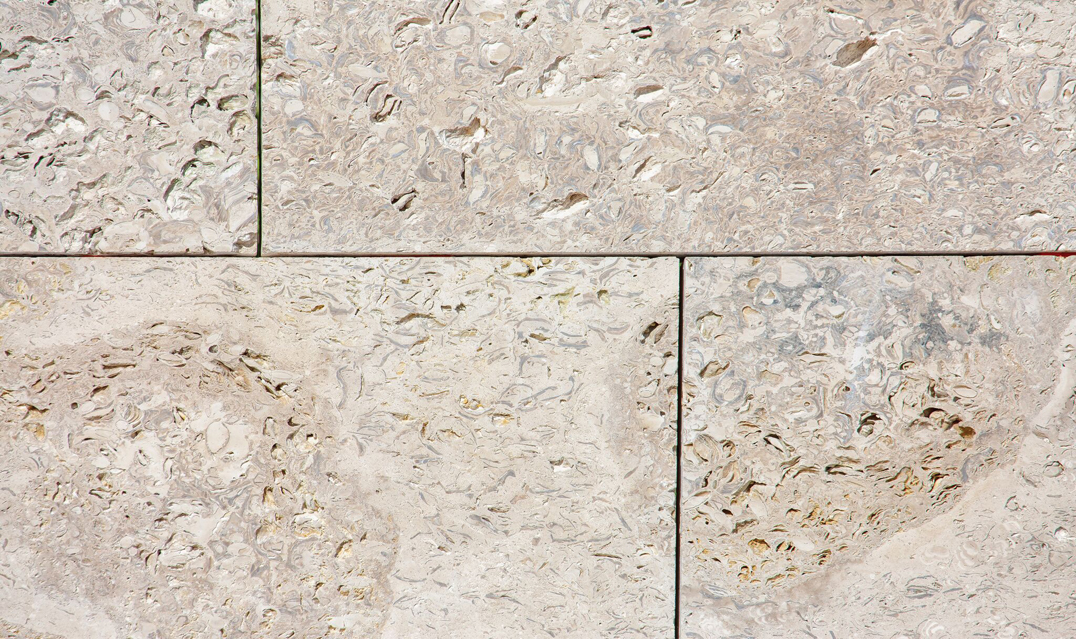 A new bed of Portland limestone called Ostrea Patch Reef from Albion Stone.
The company has supplied such iconic buildings as York Minster, Windsor Castle and the Houses of Parliament, as well as stone for housebuilding and a great many sympathetic restoration and extension projects.
Stamford Stone is also proud to have picked up the accolades in the Repair & Restoration Interiors and Interiors categories of the Natural Stone Awards last year for, respectively, a private residence at Swaffham Bulbeck and the Nazrin Shah Theatre Centre at Worcester College, Oxford.
"We're an innovative company with traditional values and we're excited to be bringing our beautiful natural stone to the Natural Stone Show for the very first time," says Stamford Stone.
Cumbrian Stone will be showcasing its range of 10 British sandstones. Centrepiece of the stand will be a hand finished chess set, which can normally be seen in the company's showroom in Penrith.
Visitors to the show will even be able to have a look around that showroom and take an intimate, behind the scenes tour of the company's production facilities thanks to a virtual reality guided tour.
For those who prefer the real world, the company will be taking bookings on its stand for a half day CPD and factory tour in Penrith. And all visitors to the stand will be given a free copy of Natural Stone – A Buyer's Guide, an educational publication for anyone considering using natural stone on their next project.
On the Lovell Stone Group stand there will be a selection of carvings by City of Bath College students in the company's Hartham Park Bath Stone. Visitors will be invited to vote for their favourite carving and the one that receives the most votes will earn the student who carved it a cash prize.