15 Clerkenwell Close shortlisted for Stirling Prize
15 Clerkenwell Close in Islington, London, which the council once wanted demolished (overturned at appeal) because it said it contravened the planning permission, has been short-listed for this year's Stirling Prize.
Three years ago the building was removed from consideration for the Prize because of the planning dispute.
The buildings architect, Amin Taha, told Tom Ravenscroft of de zeen he was "speechless" after hearing the news about its inclusion this year.
Amin Taha is the founder of the practice Groupwork. 15 Clerkenwell Close is a seven-story development with an exoskeleton of Chomerac French limestone from a quarry near Lyon, in France. The building contains eight apartments (including the architect's own home) and various office spaces.
It claims to have reduced the carbon footprint of the frame by better than 90% by using stone straight from the quarry rather than steel or concrete, which has gained it a lot of attention and approval. Its looks have also gained it a lot of attention, although not always approval, as the council's response to it indicates.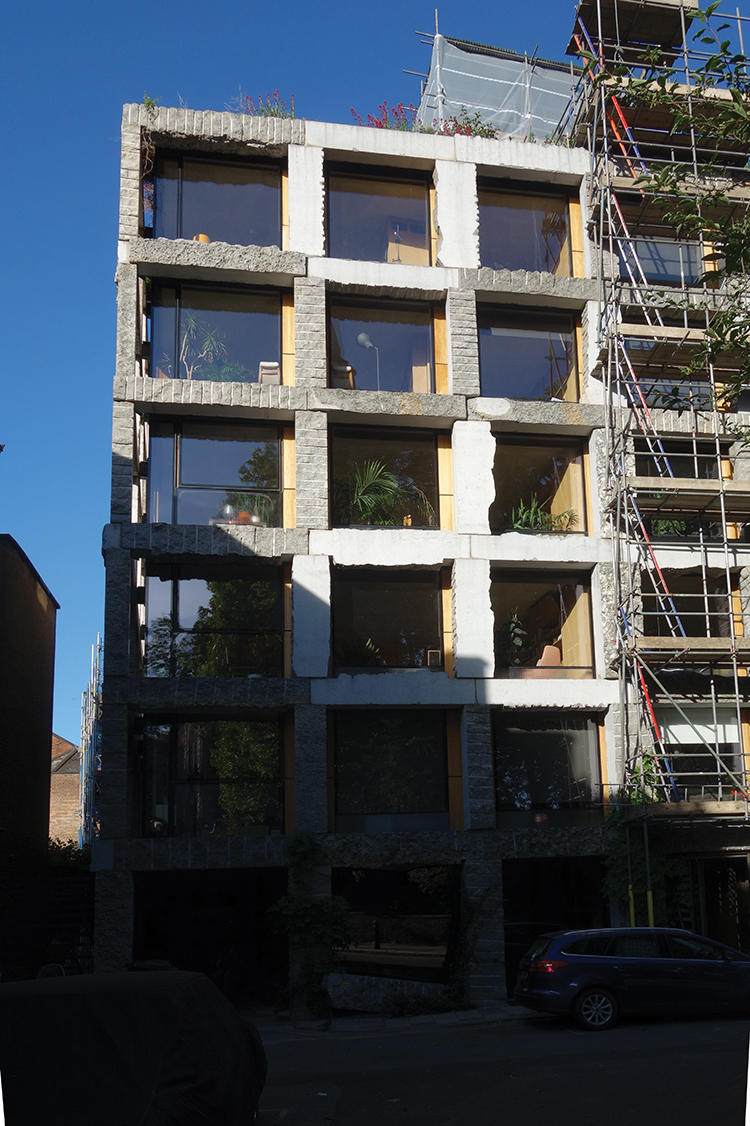 Photos: http://www.planetslade.com/