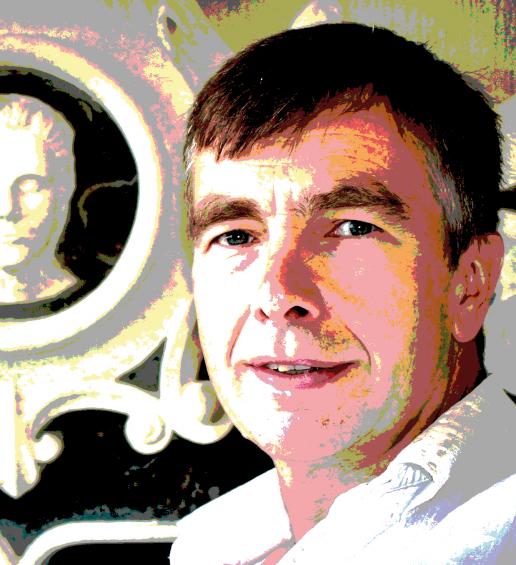 Over more than 25 years the name of Ian Knapper, the eponymous head of his company in Staffordshire, has become synonymous with stunning stone design, including the finest fireplaces, staircases and other sculptural and architectural stonework. Tel: 01538 722733. [email protected]
The world has changed in the past few weeks, yet it is a change that could bring a positive new approach as we move through and out the other side of the Covid-19 pandemic.
We all need to look at the way we do business. Although we all hope business will quickly return to a sense of normality, we're already finding new ways to communicate, even to review materials, from the safety of our homes. We are already seeing a shift in the way we do business – something that will remain long after business-as-usual resumes.
While not our first choice, video can replace some of the site visits we make with a live tour of the site giving us a real sense of the space to drive the best design and assess logistical considerations for installation.
Shared input documents will become more of a tool for businesses moving forward. Gone will be the single author plan and in will come the more organic multi-author document. Although this is already commonplace for us internally, with team members simultaneously working on a plan, we can see it could easily include project managers, so they can have their say.
With internal mapping and 3D modelling it is already more common for clients and project managers to 'step' into the space before it's even created and virtual reality (VR) is something we see becoming a more commonplace part of our future.
There will always be a need to travel, but this new remote working culture has forced us to change and given us the chance to revaluate the way we want to work in the future.
Sometimes it takes a paradigm shift like this to make us review how and why we do things.
Although there is no doubt the industry as a whole is affected by this pandemic, it can be a time for innovation, adaptation and embracing new ways of working. I am in no doubt that many years from now we will look back at 2020 as a time where we changed for the better.
----------------------------------------------------------------------------
But now I want you to think about a nice bottom. You could be forgiven for thinking that the elegant, sweeping marble staircase clients want for its wow-factor is all about the client-facing, guest-welcoming tread. However – and this is an important detail that more often than not gets overlooked – I believe an element of a stair design that is just as important, if not more so, is the underside.
In most staircase design (and I'm not saying all) the underside tends to be what everyone wants to hide away. If you have a traditional timber staircase and it's viewed from the underside it's quite often covered in plasterboard that is skimmed and painted. The same if it's concrete. Marble treads and risers above look pretty but you still have this big, flat hunk underneath. It's chunky and unattractive.
With a solid stone staircase it's a whole different ball game. As each tread is carved from a single solid lump of rock, so the bottom is the same as the top. All the colour, texture, grain pattern, shells or fossils are on show below as much as above. It is a really attractive feature and an important part of what a stone staircase offers over other materials and methods of construction.
The underside can be completely flat. It might have a chamfer. Some have a traditional S-shape. Whatever you do, the stone remains on show. It helps make the staircase a true feature of the room from whatever angle you approach it.
Bespoke elements are important in today's market. It is what clients are paying for and want to show off. Our clients often have up-lights in the floor or against the wall to illuminate the underside of our stairs because it is such a key feature of the room, turning something of function into a piece of sculpture. They wouldn't dream of doing that if it were just concrete or plaster.
We give as much thought to the underside of the stair as we do to the tread because a crafted stone staircase is worth showing off from every angle.
So yes, it is all about the bottom!