Major stone project wins RIBA Stirling Prize 2018
One of stone's big projects, the Bloomberg building in London, has won this year's RIBA Stirling Prize. The winner of the Award that celebrates the best of new British architecture was announced on 10 October at a presentation ceremony in London's Roundhouse.
The Bloomberg building is a new landmark in London from architect Foster + Partners. Its sandstone cladding was the work of specialist contractor Grants, whose CEO, Lee O'Connor, told Natural Stone Specialist magazine: "Grants once again deliver a major award promoting the quality of British construction, which hopefully reinforces the point that the first port of call for clients when looking at major façade works does not need to be a company from Germany, Austria or any other country but should look to British companies."
The stone used was also British – Stanton Moor, supplied by Marshalls. Marshalls also supplied the hard landscaping around the building.
Another major stone project was also on the short list for the Sterling Prize - the Sultan Nazrin Shah Centre at Worcester College by Niall McLaughlin Architects. There, Clipsham limestone was supplied by Stamford Stone and the specialist contractor was Szerelmey.
But it was Bloomberg's new European HQ, which has been called the world's most sustainable office and is thought to be the largest stone building constructed in the City of London since St Paul's Cathedral, that took top honours.
With a restrained exterior and dynamic interior designed to encourage collaboration, Bloomberg is comprised of two buildings connected by a bridge. Each building sits either side of a new public arcade, which re-establishes an ancient Roman road.
This complex scheme also incorporates new access to Bank Underground station, cafes and restaurants, and a museum displaying the Roman Temple of Mithras, which was discovered on the site 60 years ago.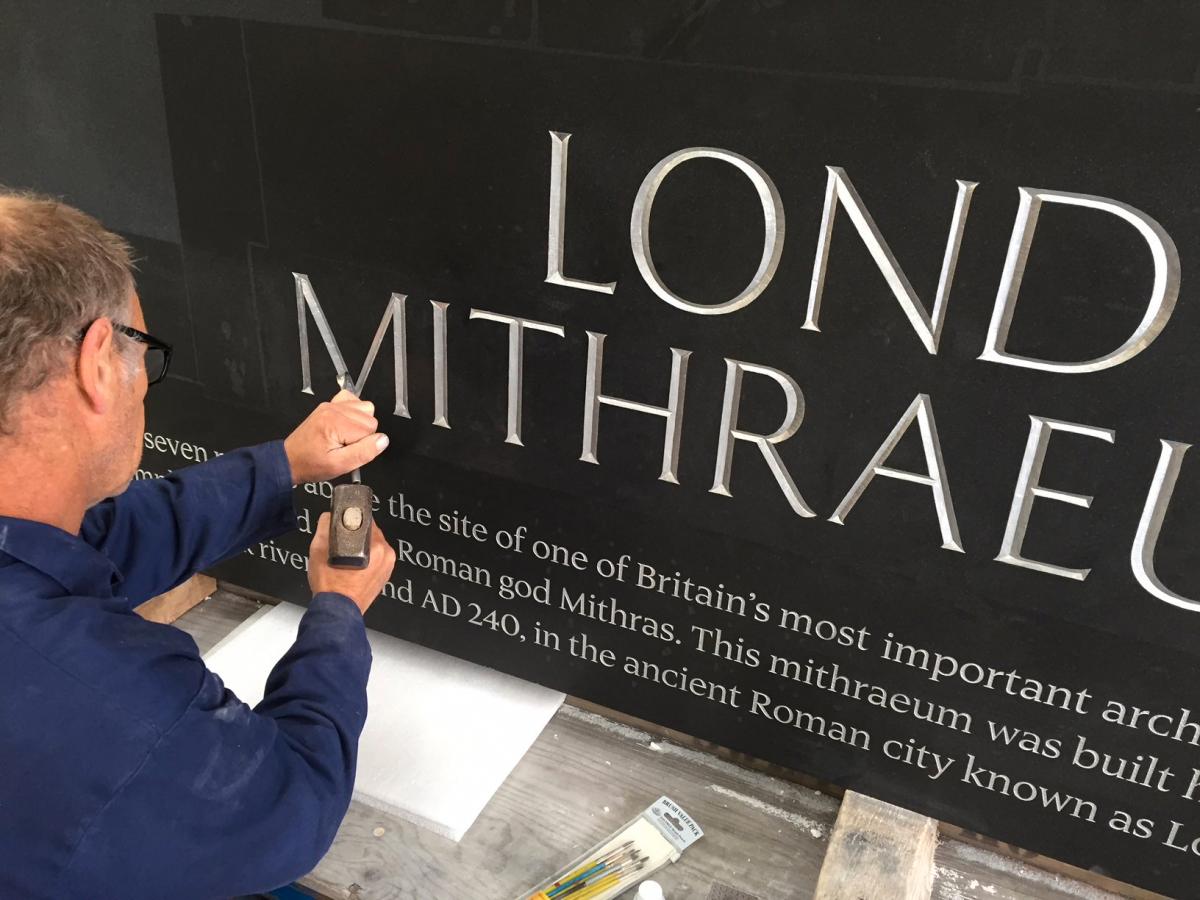 PAYE worked on the Mithras Temple, where stoneCIRCLE was subcontracted by PAYE to inscribe lettering and a representation of the ancient walls of the temple in the panels on the stairs leading  down in to the Roman temple. PAYE supplied the black granite panels for the work.
The Temple is underneath Bloomberg's new European Headquarters. It was originally discovered when a bombsite was being cleared in 1954, after which it was reconstructed on a site about 100m away.  When the site was again cleared prior to the new building being constructed, Bloomberg undertook to restore the temple to its original site and create a free public museum giving access to it. A further archaeological dig was also carried out before building work started.
The panels worked on by stoneCIRCLE give the timeline of the various depths below current street level as you descend the stairs to the Roman Temple, which now lies 7m below the surface.
Given its vast footprint (it has an Internal area of 66,354m²), the client wanted to ensure the building would be a good neighbour, so three new public spaces open-up this area of the city and the sensitive, handcrafted sandstone exterior and bronze window fin details help ensure the building sits comfortably in its surroundings.
Speaking about Bloomberg at the Awards ceremony, RIBA President Ben Derbyshire, said: "After vigorous debate, the jury reached a unanimous decision – Bloomberg's new European HQ is a monumental achievement."
Michael R Bloomberg, Founder of Bloomberg LP and Bloomberg Philanthropies, says of the project: "When we embarked on this project we wanted to create a cutting-edge design that would push the boundaries of what an office building could be, which meant setting new standards for openness and sustainability. At the same time, we wanted to honour London's history and contribute to its vitality. We knew that if we could achieve both objectives, we'd have a building that would inspire everyone who set foot inside it. This prize indicates that – thanks to the brilliant Norman Foster – we succeeded. And we're grateful to everyone who worked so hard to bring it to life."
The RIBA Stirling Prize judges, chaired by Sir David Adjaye OBE, said: "Bloomberg is a once-in-a-generation project which has pushed the boundaries of research and innovation in architecture."
Architect: Foster + Partners
Main Contractor: Sir Robert McAlpine
Development Manager: Stanhope
Development Advisors: BNP Paribas
Construction Manager: Sir Robert McAlpine
Structural Engineers: AKT II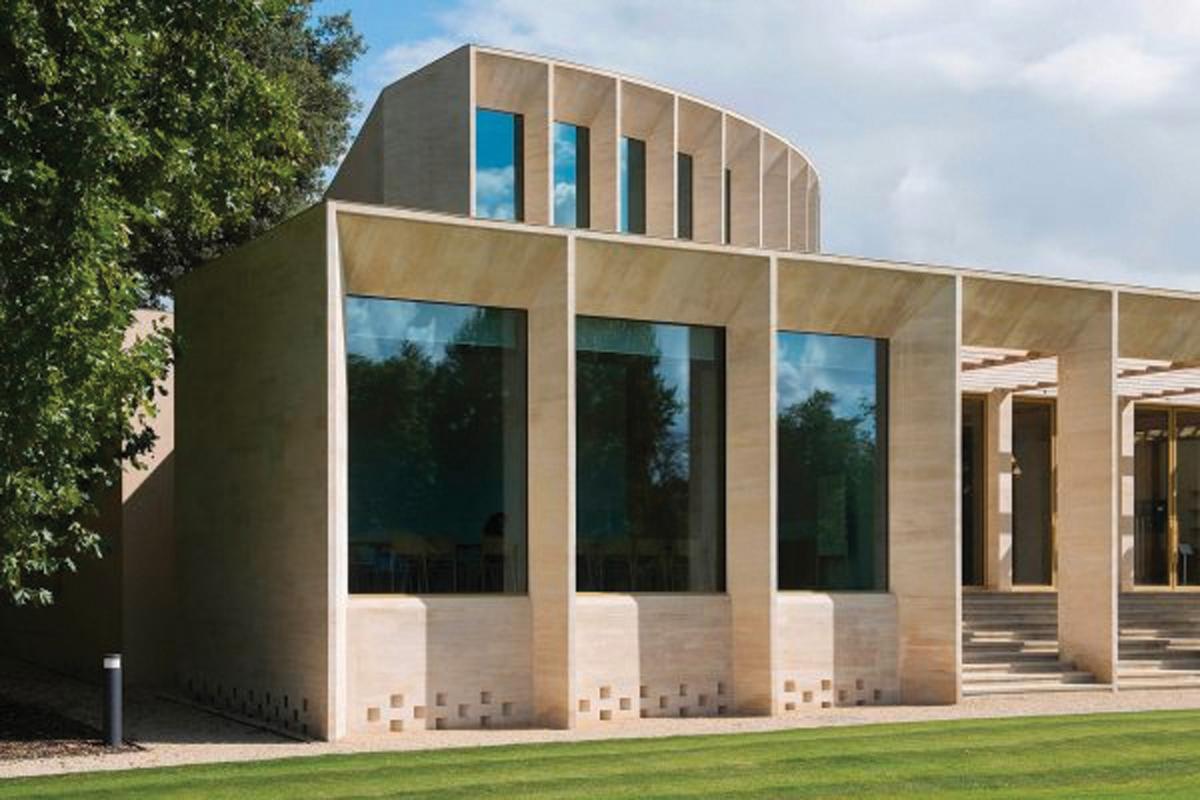 This is stone's other major project short-listed in this year's Stirling Prize, the Sultan Nazrin Shah Centre at Worcester College with its Clipsham limestone from Stamford Stone. The specialist contractor was Szerelmey.