NAMM offers free re-testing of memorial fixing systems as it seeks a new National Executive Officer
NAMM is offering to re-test at no charge ground anchor memorial fixing systems it has already approved.
The need for them to be re-tested is a result of the clarification of the testing method to be used in the revised British Standard, BS 8415, A specification for memorials in burial grounds and memorial sites, published this year (read more here...). 
The standard now requires the fixing systems to be tested in a dug pit filled with a medium / coarse sand and fine gravel. NAMM (the National Association of Memorial Masons) previously tested them in the ground at Towcester Road cemetery, Northamptonshire, which it maintained satisfied the conditions required by BS 8415.
When the standard was revised this year it was altered to include the requirement for fixing systems to be tested in a dug pit filled with medium / coarse sand and fine gravel.
That meant all the systems NAMM had verified as complying with BS 8415 would have to be tested again under the required conditions.
NAMM recently acquired a new training facility close to its headquarters in Rugby and there has dug two pits so that fixing systems can be tested under the conditions now required by the standard. And it is offering to re-test unaltered systems it has already approved at no charge.
Any new systems tested will have to be paid for.
NAMM's President, Darrel Williams, says the tests will be videoed and overseen by an independent structural engineer. Once the systems have been verified as complying with BS 8415, a certificate stating they comply with the standard will be issued.
NAMM says its new training facility will be used for hands-on training of the fixing of all types of memorials, including full grave 'kerb sets', as well as testing fixing systems.
It says: "In conjunction with the Association's recently acquired City & Guilds Assured status, this facility will enable delivery of meaningful, hands-on training and skills assessment developed by experienced memorial masons and delivered by City & Guilds qualified trainers, all reinforced through City & Guilds Assurance accreditation.
"This is another landmark for NAMM as the Memorial Industry's trusted training provider and yet another reason why the NAMM logo is such a recognised and trusted symbol, signifying quality assurance and trade expertise and clearly benefitting all those NAMM members who are permitted to proudly display it."
************************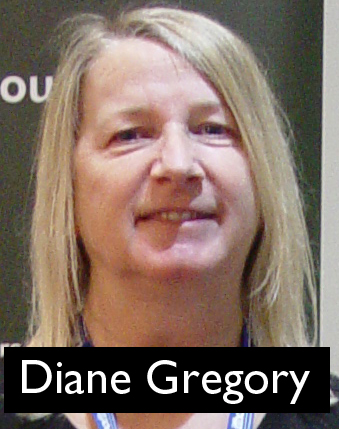 NAMM will also be hoping to recruit a new National Executive Officer in the new year. This follows the departure of Diane Gregory and Louisa Cooper. Louisa had been recruited by Diane to lead training. Both joined in 2017 and have left after a period when NAMM said Diane was on sick leave.
NAMM says it has already recruited a new person to handle the accounts and another new member of staff will be starting after the Christmas break.
Among the new NEO's first tasks will be to oversee the launch of a new NAMM website, currently nearing the end of its development, and then to prepare for the next NAMM Tradex memorial exhibition, due to be held once again at Warwickshire Event Centre, this time on Thursday and Friday 20&21 June 2019.
Memorial wholesalers have said they will not attend the exhibition this time because they wanted it to be held every three years rather than every two. They like to use the show to present new designs and new catalogues but do not want to renew their ranges and literature every two years, so have said they will boycott the exhibition this time and return next time. Whether they maintain that position as the show approaches remains to be seen.
NAMM says it will go ahead with the show in any case because companies selling equipment, accessories and fixing systems do want to exhibit.