Do you know someone who deserves a medal? Nominate them now
Every two years, the Worshipful Company of Masons, the stone industry's livery company, and Stone Federation Great Britain get together to decide who should receive the biennial Duke of Gloucester Award for lifetime achievement in the stone industry.
If there is someone you know who you believe deserves this prestigeous award, the two organisations would be happy to receive your nomination along with a brief explanation of why you think the person you nominate deserves the medal. The deadline for nominations is 14 September.
The Worshipful Company of Masons introduced the Award in honour of HRH The Duke of Gloucester, who has been a Liveryman of The Company since 1975 and an honorary member of its Court since 1995. Through his architectural background he has a keen interest in the construction industry, the national heritage and in the training of craftspeople. 
This prestigious biennial award is made to an individual in the craft of stonemasonry or the natural stone industry in general whose work is of considerable merit and whose excellence is acknowledged by his or her peers. And don't forget this is a lifetime achievement award, so it is expected that a large proportion of the recipient's lifetime will have been spent in the stone industry and the contribution might be expected to have included passing on some of the knowledge gained to subsequent generations.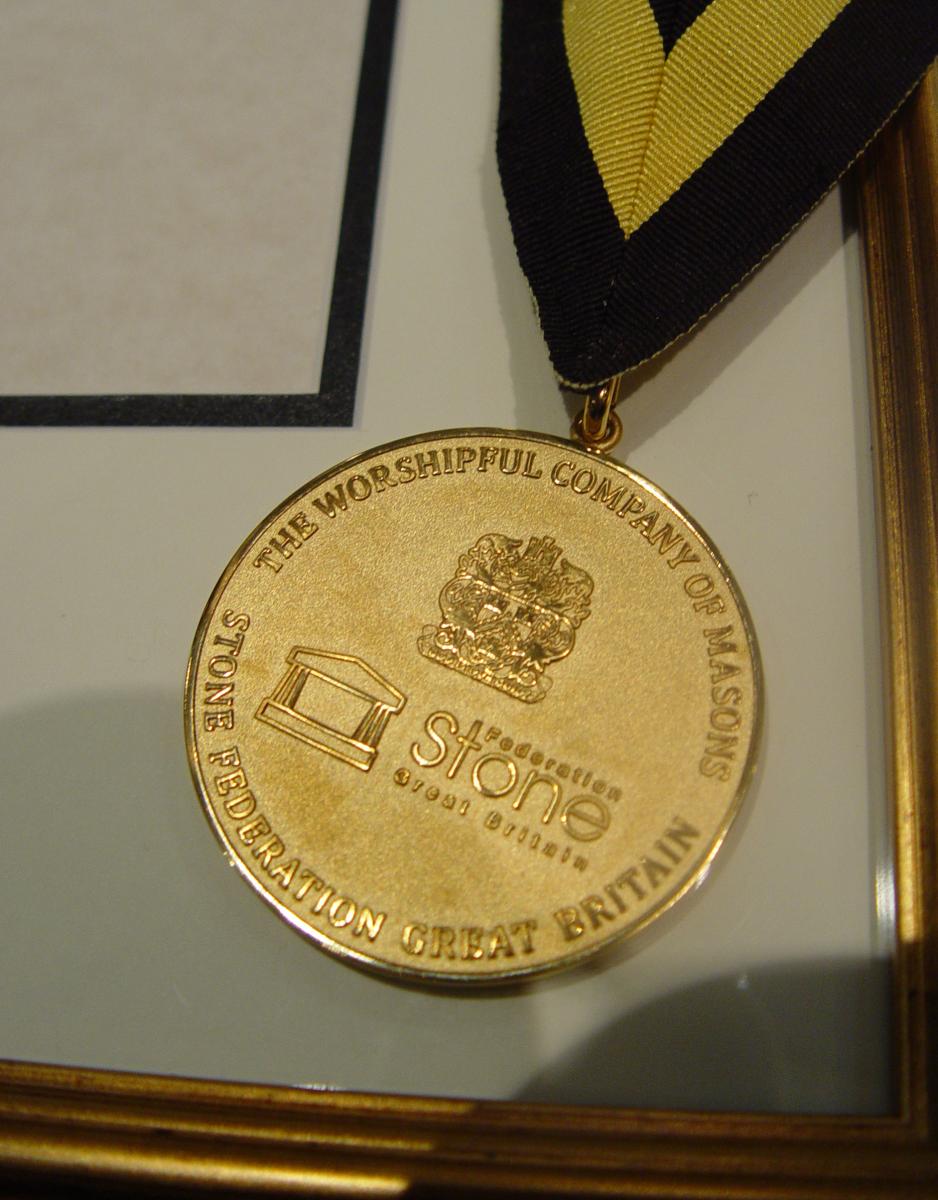 The first person to receive the Award was John Bysouth in 2010. Other recipients have been Richard Kindersley in 2014 and Dr Dick Reid OBE in 2016.
Nominations can be made using the form that can be downloaded from the Masons Company website (click here). It cannot be filled in on a computer but must be printed off, filled in and returned to the Clerk of The Worshipful Company of Masons at 8 Little Trinity Lane, London EC4V 2AN.
The award will be presented by The Duke of Gloucester at a Mansion House dinner in the City of London early in 2019.