Quarry Forum: by Stone Federation Great Britain
With construction activity picking up again, we're encouraging architects to make a considered effort to select natural stone as their sustainable material of choice. 
Specifiers are becoming increasingly aware that a 'business as usual' approach to the carbon impacts of architecture and construction is not an option. There is a fresh drive to consider and reduce the whole-life carbon impact of a building.
That includes both embodied carbon and operational, in-use carbon. It includes the material extraction or creation and transport as well as lifetime emissions from maintenance, repair, replacement and disposal of the materials.
When comparing the global warming potential (GWP) of natural stone tiles with ceramic, parquet, large-format ceramics, PVC, laminate and carpet, natural stone came out best by a clear margin. Large-format ceramic tiles, for example, have a 74% higher GWP than stone.
Natural stone delivers sustainability in both its extraction and whole-life value.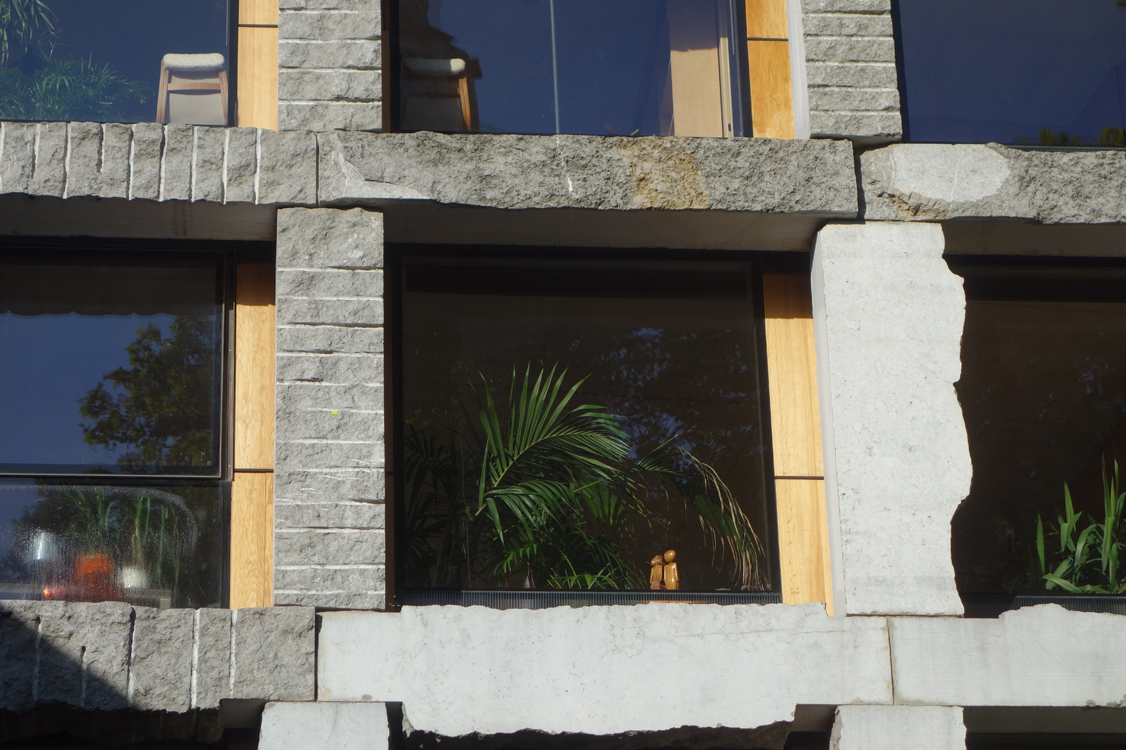 15 Clerkenwell Close (pictured) is a project that has garnered much press attention due in part to its boundary-pushing design. But perhaps even more significant is the structural use of natural stone, reducing the embodied carbon by 90% and the price by 25% compared with typical steel or concrete frames.  
In a report about the project, the Architect's Journal Editor commented: "…for architects, surely its most pertinent message is one about the potential of building with stone. As all aspects of production and consumption come under the microscope, perhaps now is the time for an honest discussion about materials."
Stone Federation is well positioned to help architects source the right stone for their projects as it has more than 100 years' experience of connecting professionals with the best natural stones.
Read more about the post-modern use of natural stone in construction here...