New season of courses at West Dean include stone conservation and carving
Stonemasonry at West Dean College of Arts & Conservation, near Chichester, West Sussex, can be studied on a variety of different levels, from beginners on short courses through to those wanting to study as part of their CPD (Continuous Professional Development), which can eventually become a diploma.  
West Dean is an independent Higher Education college with a reputation for conservation and arts educationthat is highly respected internationally. Study options range from 800 short courses to Foundation and Masters degrees.
The College is part of the Edward James Foundation, a charitable trust. Edward James (1907-1984) was a poet and lifelong collector of art. He is best remembered for his patronage of painters, particularly surrealists (Dali, Magritte, Tchelitchew, Fini and Carrington).
In 1964 he created a charitable trust, the Edward James Foundation, to fulfil his desire to nurture music, traditional crafts and the visual arts. In 1971 the Foundation opened West Dean College as a centre of education and training in conservation and in the visual and applied arts. 
The fascinating CPD courses are for professionals, conservation students and those interested in furthering their development in this area, offering access to all kinds of relevant training and expertise. Courses for the remainder of 2019 are announced this month (June) but are likely to follow topics covered in the past, which include masonry cleaning; mortars for repair and conservation; conservation and repair of masonry ruins; coatings and consolidants for masonry.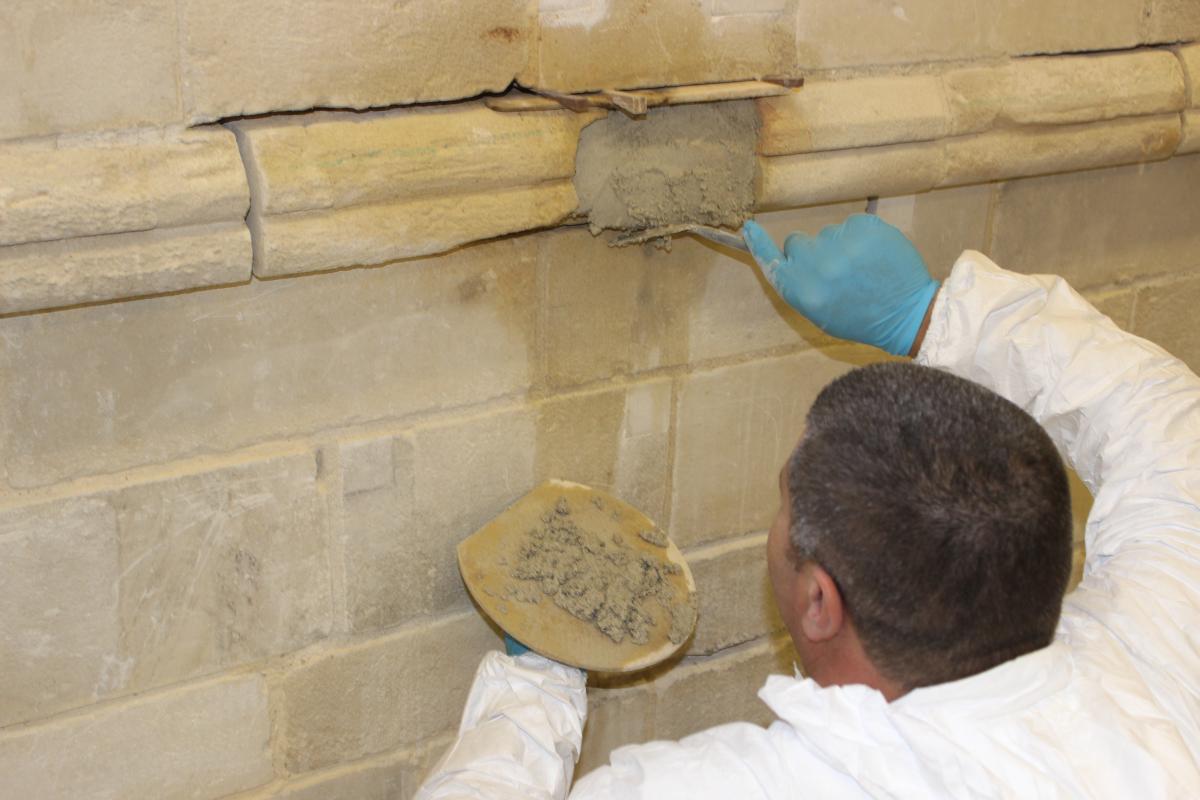 The courses are run in collaboration with relevant organisations such at Historic England, with specialists delivering an outstanding range of expertise on each course. Teaching approaches vary according to the demands of the subject matter. Some courses are workshop-based with a high practical content, others are lectures. 
Bursaries are available for these courses. For more information on all aspects of the courses, contact the Conservation Short Course Organiser on +44 (0)1243 818219 / [email protected]. 
Staying at West Dean House, home to the College, during the course means you can network and socialise with fellow students and tutors in the evenings, as well as taking a stroll around the delightful grounds. 
West Dean College also offers a range of short courses and the Autumn / Winter Calendar of them will, again, be announced this month. Courses are 3-4 days. New for this year is an 'Introduction to stone carving' with sculptor / stone carver Paula Haughney. It will take place 1-3 November. It will be an action packed weekend for beginners who want to learn the basics of stone carving. It will involve sedimentary and metamorphic stone and include two ways of working. Gift vouchers of £10, £25, £50 or £100 can be used as full or part payment towards a short course.
Bookings can be made online or by calling +44 (0)1243 818300.
For full details of the courses and to browse the latest digital brochure visit the website.