Meet On Point with Thibaut at Marmo+Mac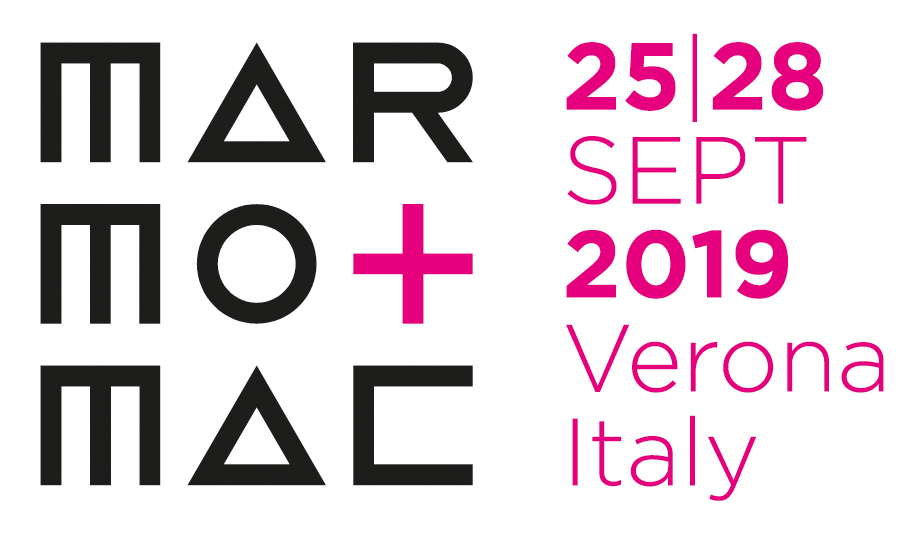 At the end of this month (25-28 September) Marmo+Mac, Euorpe's main international stone exhibition, will be back in Verona, Italy. Britain's machinery suppliers will be there supporting the manufacturers they represent and among them will be On Point Engineering, which has developed a strong position for itself in the supply of stone processing machinery by taking on the agency for French manufacturer Thibaut.
On Point also sells German ECS Eich dust and water management systems, which will also be on show at Marmo+Mac, and Manzelli vacuum lifts.
Thibaut, the French stone processing machinery manufacturer that has a good base of stone processing machinery in use in the stone industry in the UK, will have a major presence at Marmo+Mac (Hall 4, stand F2-F3-G1-G2-G3) and Bruno Machado of On Point Engineering will be at the exhibition in support of Thibaut and ECS Eich.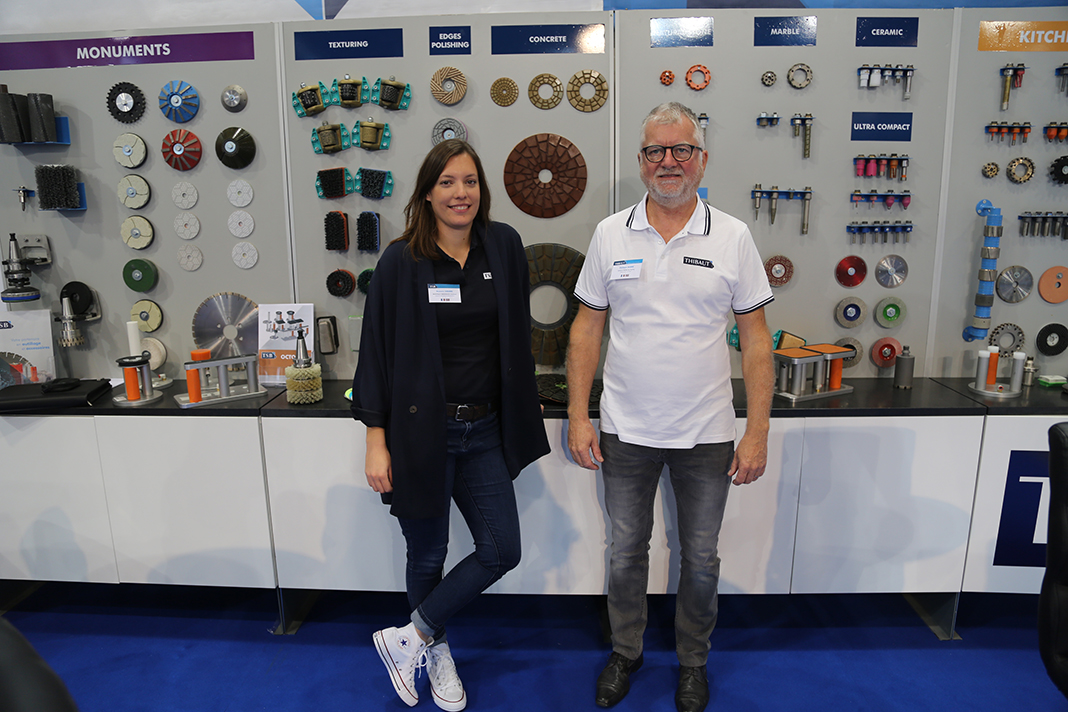 Thibaut is showing five of its machines, including two new for this year, as well as the dedicated tool and accessory range it has introduced with its own department under the name of TSB.
As well as exhibiting the machines, Thibaut will show products the machines have produced – such as kitchen worktops, bathrooms and monuments. The Stone PolySphere designed by world-renowned architects Giuseppe Fallacara & Maurizio Barberio that was shown last year will also be back.
This year's new machines are the T952 and the latest version of the T812, the T812V5.
These include Thibaut's new door design to comply with current CE standards, providing increased safety to the operator thanks to their size and composition. A large screen in the door gives the operator a good view of the machining area from the control panel.
Both machines come with the latest updates of Thibaut's user-friendly 'Pilot' user interface.
The TC625 is a five interpolated axes CNC sawing  and milling centre, approved for ceramics. It can cut materials up to 200mm thick with straight or inclined edges and produce edge profiles on workpieces of just about any shape. 
Using discs from 300mm diameter to 650mm that can turn through a full 360º means a rotating table is not necessary and keeps the machine particularly compact. 
The torque and variable speed (up to 6,000rpm as standard) of the 13.2kW (S6) spindle, combined with the machine design, allows you to achieve maximum cutting speed and accuracy.
With the Thibaut ACS (angle cutting system), all cuts can be made continuously, including every corner, while the AVS (automatic vacuum lift) means workpieces can be moved without interruption.
The T812V5 is a powerful three or four axes machining centre that Thibaut says refines all the technology found in such machines. It comes in an XL version with a tool magazine capable of carrying up to 49 items.
Pneumatic pressure combined with Thibaut's new AR-3 satellite head provides unsurpassed polishing quality.
Also on the Thibaut stand this year is the Thibaut T952, a powerful six axes All-In-One multifunction machine introduced last year. It can be used as a saw, as a machining centre, or a polishing centre. It will cut out a workpiece with or without mitres or other angled edges, profile and polish the edges and polish the surface with all the accuracy expected of Thibaut machines thanks to its particularly sturdy construction.
Then there's the TC1350V2, Thibaut's only multipurpose sawing and profiling centre with a moveable beam for high capacity with minimum height. 
It easily facilitates high precision cuts in materials up to 520mm thick. With plenty of power and torque from its 44.4kW spindle motor with variable speed of 0-6000rpm and automatic tool change you can leave the machine to get on with drilling, profiling, milling, shaping and finishing the workpiece.
Completing the line up is the Thibaut waterjet, the TWJ 4020 available in three and five axes versions. The 4,000bar pressure can cut through just about any material with just a 1mm kerf. There is a choice of table size of 3.3 x 1.7m or 4m x 2m, although even the larger table is designed to make it easy to access.