Legislation / Standards
The latest news from the Stone Industry
The government has made more changes to the Job Support Scheme (JSS) that comes into effect on 1 November, the day after the Coronavirus Job Retention Scheme (the furlough scheme) ends. In...
An urgent message from Business Secretary Alok Sharma. Businesses face changes from 1 January when the Brexit transition period is over. That's guaranteed, says Business Secretary Alok...
At the end of the year the transition period of leaving the EU comes to an end and the UK will no longer be part of the European Single Market or the Customs Union. That will affect just about all...
Stone Federation has engaged planning professional Sam Thistlethwaite of planning and design consultancy Barton Willmore to write its response to the government proposals for planning reform set out...
The Corporate Insolvency & Governance Act 2020, which received Royal Assent on 25 June, came into force on 26 June. The Act introduces a moratorium to give companies breathing space from...
HM Revenue & Customs has said it should be possible for companies to start claiming 80% of pay for furloughed staff from Monday (20 April). It says the first payments should be received by...
BSI, in its role as the UK national standards body, has made a suite of standards freely available to help businesses cope with the coronavirus pandemic.BSI has reviewed the information available to...
HM Revenue & Customs has today issued guidance on its Coronavirus Job Retention Scheme and a new, similar scheme now introduced for the self-employed.Both schemes offer to meet 80% of income up...
An amendment to the Cornavirus Bill proposed yesterday (23 March) would give self-employed people 80% of their income. The amendment says the scheme introduced must make provision for payments...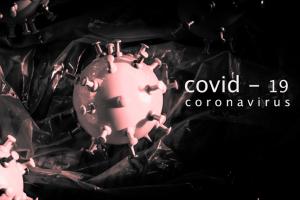 The government has announced it will pay up to 80% of the wages for any retained workers who are not actively in work but are still on the payroll during the Coronavirus pandemic.The grants, which...
It probably has not escaped your notice that the UK is leaving the European Union on 31 January. A lot of stone companies in the UK employ people from other parts of Europe. Some have already left...
Once again, the inability of the construction industry to prepare for a change in taxation has seen the implementation delayed.HM Revenue & Customs (HMRC) has put off the implementation of...
Stone Federation Great Britain is supporting - with some reservations - a proposal by British Standards Institution to create one International Standard technical committee covering both natural and...
email
[email protected]
1 October the VAT rules change so that most contractors will stop paying the VAT element of their sub-contractors' bills. But subbies will still have to...
A year on from the introduction of the General Data Protection Regulation (GDPR), which requires companies to obtain permission in order to hold details of customers and potential customers on their...
Pages