MPA Chief Executive writes to Secretary of State in support of Geographic Indication (GI)
Jon Prichard, Chief Executive of the Mineral Products Association, has written to Kemi Badenoch, who was appointed Secretary of State for the Department for Business & Trade in February, asking her to reconsider the government's stance on Geographical Indicators (GI). 
GI is a way of protecting products that are associated with a particular town or area from copies from outside that area. Melton Mowbray pork pies and Stilton cheese are protected, for example.
So far, the protection has only been given to food and drink products, but in Europe moves are afoot to extend that protection to other categories, including stone.
Debate about extending GIs goes back at least to the turn of the millennium. It is a move that has always been vigorously supported by Michael Poultney, the Managing Director of Albion Stone, which extracts and sells Portland limestone.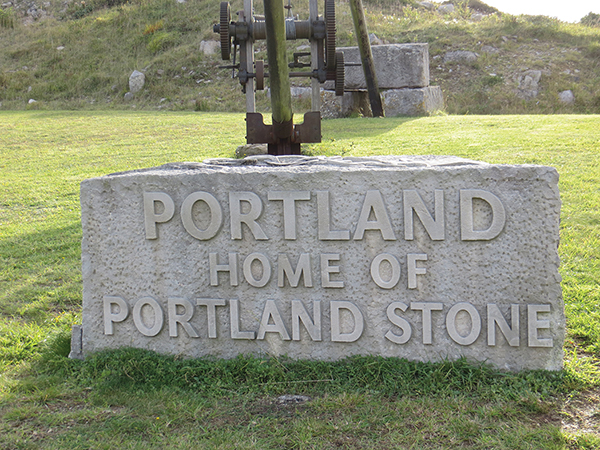 Imported natural stones and cast concrete products have been promoted by using the name of Portland, which Michael Poultney would like stopped. 
The extension of GIs to non food and drink products gained momentum in 2014 when the EU opened a public consultation on the subject. That was before the 2016 Brexit referendum and Stone Federation Great Britain, the Mineral Products Association and English Stone Forum joined other organisations in Europe, including the pan-European EuroRoc, of which Stone Federation GB is a member, as well as individual quarry operators and Natural Stone Specialist magazine in contributing to the public consultation by making the case for protecting the geographic name of stones such as Portland. (You can read reports from the time here.)
Europe now looks likely to extend GI to products other than food and drink, which prompted Michael Poultney to write to the British government asking it to make a similar move. A reply from George Freeman, Minister for Science, Research & Innovation, via Michael's constituency MP, eventually reached Michael. It said the government felt trade marks did the job and the government had no plans to extend GIs. (You can read more about this and see the letter from George Freeman here).
Michael Poultney sought help from the Mineral Products Association, which has a section devoted to dimension stone to which Albion Stone and many of the UK's other leading dimension stone producers belong.
Jon Prichard, Chief Executive of the Mineral Products Association, told Natural Stone Specialist in January: "The Mineral Products Association understands the concerns this issue raises for natural stone producers in the UK and intends to take this up with the relevant government department to ensure that the interests of all our member companies are properly understood and appropriately protected."
Now, in a letter dated 16 March to the Rt Hon Kemi Badenoch MP as Secretary of State for the Department for Business & Trade, Jon Prichard says: "Our members have raised concerns that their products are facing unfair competition from lesser quality products that are passing themselves off as originating form [sic] specific locations across the UK, leading to loss of business for UK SMEs. For example, Portland Stone, which can only be produced on the Isle of Portland, is as geographically specific as a Melton Mowbray Pork Pie and we believe that it should be afforded similar protection against cheap imports being mis-sold using its name.
"The argument for natural products such as stone is similar to that for food. The protection afforded by the GI scheme is entirely appropriate for natural products. A trademark protects intellectual property and applies to a manufacturer who is able to distinguish their product from others in the market. It cannot be applied to a natural product that may be offered by more than one producer in a geographically defined area."
You can read the whole of Jon Prichard's letter by clicking on the link below.