Innovation Meets Design at Hard Surfaces
A feature of the Hard Surfaces exhibition at ExCeL in London 30 April-2 May is a display of innovative new materials. It is curated by MaterialDistrict, a company based in the Netherlands that works internationally to source unusual materials for architects and designers. The display has the theme of 'Innovation Meets Design'. It really is something quite special.
The founder and Creative Director of MaterialDistrict is Els Zijlstra and she is also giving the keynote presentation at the Innovation Meets Design seminar on Thursday 2 May, in South Gallery Room 4. It is a presentation not to be missed and is likely to be heavily subscribed, so if you want a place at it you would be well-advised to reserve it, which you can do online at bit.ly/MaterialDistrict.
Honing in on ground-breaking hard surfaces for architecture and design, the 225m2 MaterialDistrict exhibition at Hard Surfaces includes 135 surfaces from around the world, many of which you will never have even heard of before.
There is unexpected performance and innovative aesthetics in the materials chosen for their light weight, recycled content, durability or other distinctive properties and visual appeal. These are hard surfaces guaranteed to ignite the creative mind.
This is all about new surfaces, sustainable challenges, and creative digital techniques for smarter ways to add that true element of individual inspiration to projects.  
Materials familiar enough to the sector are being shown by exhibitors at Hard Surfaces – sintered, quartz, tiles – but MaterialDistrict asks: what about cast basalt, industrial metallic finishes, spandrel glass, acoustic lightweight concrete, curvy natural stone paper, 3D printed structural support beams and even a product made from cow dung?
MaterialDistrict has selected these materials to highlight products such as recycled trash terrazzo, translucent materials, others that absorb CO2, smart composites, one combining stone with wood, water-absorbing tiles... You've got to see it, touch it, experience it to believe it.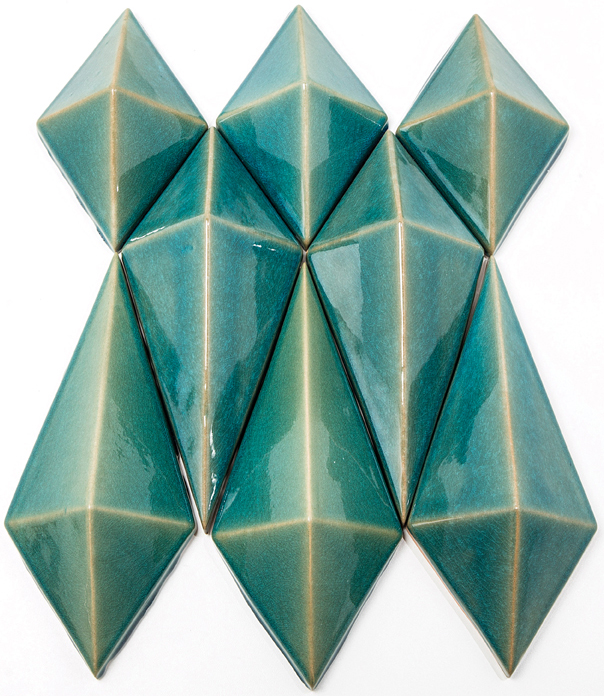 Take The Wall Project by MAVC, which came from experimenting with ideas of colour, texture and pattern using simple geometrical shapes in the tradition of both Portuguese and English monochromatic tiles. The works are produced in small scale, allowing the designer, Maria Ana Vasco Costa, to introduce handmade processes that result in a large range of pattern variations available for each project.
Normally, she uses low temperature red and white clay tiles for interiors and more resistant stoneware for exteriors. The tiles can be put together like a puzzle, with infinite possibilities on pattern making for bespoke projects.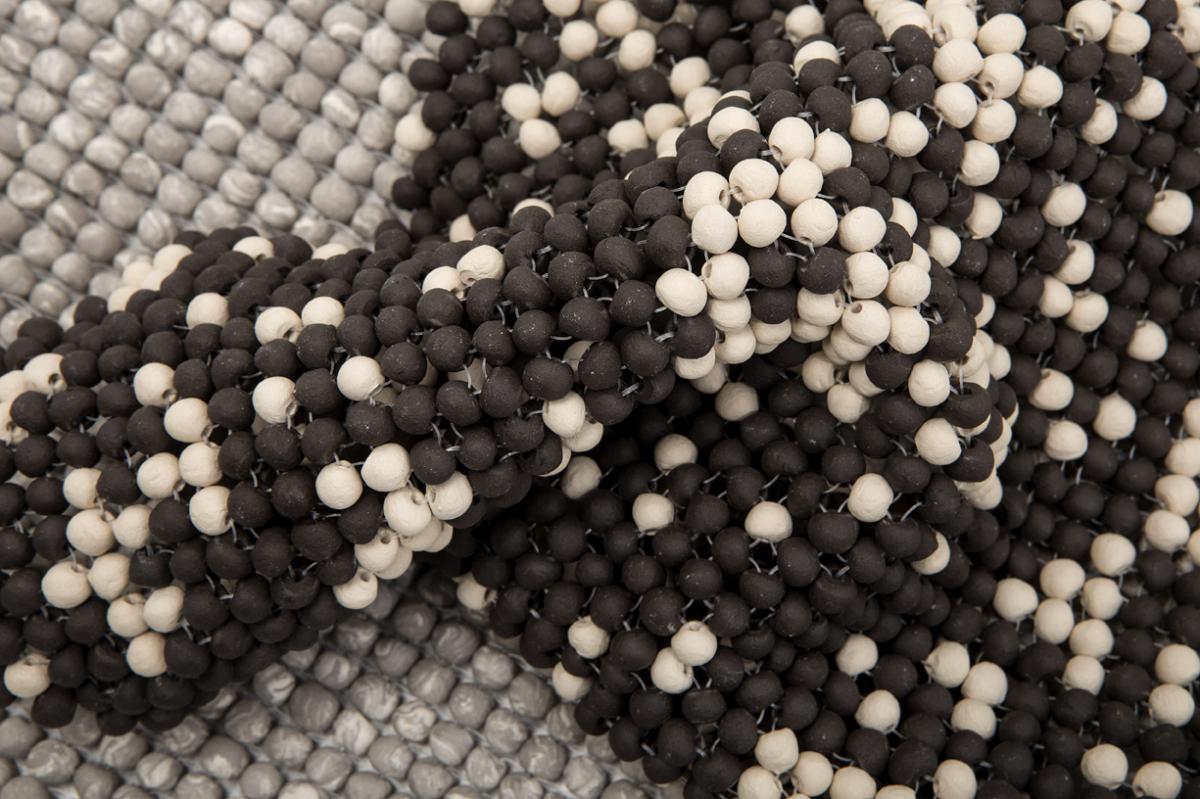 The Claything project explores the potential of ceramics in fabric design. Textile construction techniques are used to assemble ceramic particles that are transformed to a flexible material, creating new, tactile, aesthetic and functional experiences of clay. The material behaves like fabric, but the ceramics add new architectural characteristics.
Claything uses various weaves to create the fabrics using beads made of different types of clay in various shapes, such as spheres or tubes. Depending on how the beads are woven, the resulting fabric is drapeable or stiff. A flat, square stitch with spherical beads, for instance, results in a stiff and dense textile that can be used to make 3D objects, while fabric made from tube-shaped beads using a right-angle weave forms a transformable light-filter.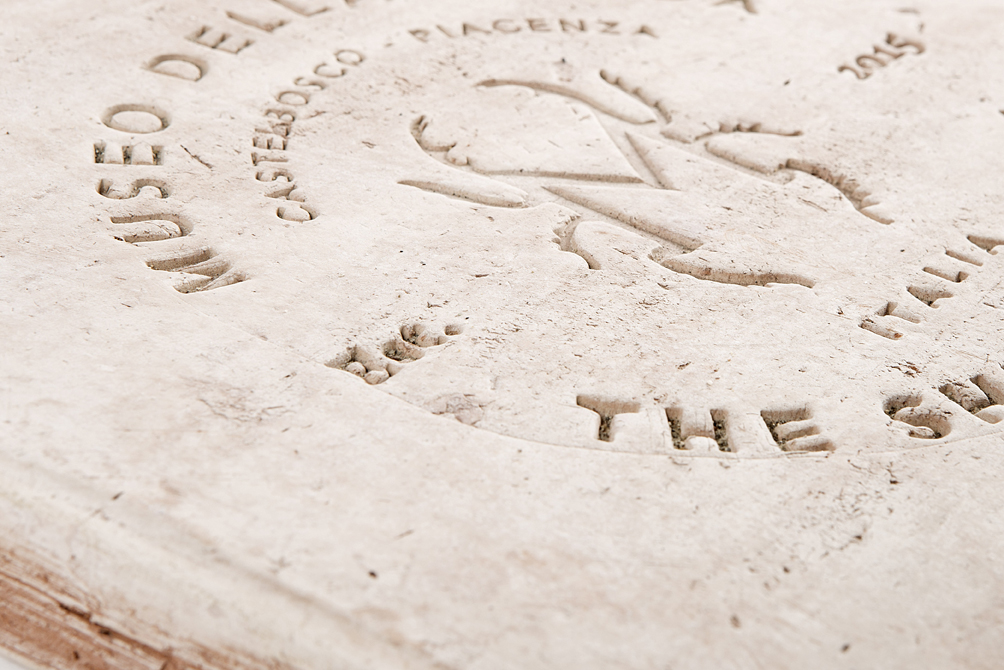 Ceramics called Merdacotta are made mostly from dried cow dung. It is mixed with Tuscan clay, straw and farm waste in variable quantities. Methane and urea are extracted to make the material odourless.
The result is similar to terracotta, although Merdacotta is lighter and more resilient to cold. Tiles, vases, flowerpots, benches, mugs and dishes have all been produced in it. When the pieces are baked at 1,000ºC the straw burns up, giving the products gaps and imperfections, like terracotta before it became industrialised.
Marwoolus is a patented composite made from marble powder, wool and a bi-component binder. The result is a material that resembles marble with its veining created by the wool. The material is water-resistant and slightly translucent. 
The inspiration for it came from the two towns in which designer Marco Guazzini grew up – Prato with its textile industry and Pietrasanta with its marble. Marwoolus uses the waste materials from both industries. The material is for interiors and can be applied as wall coatings, for instance, or table tops.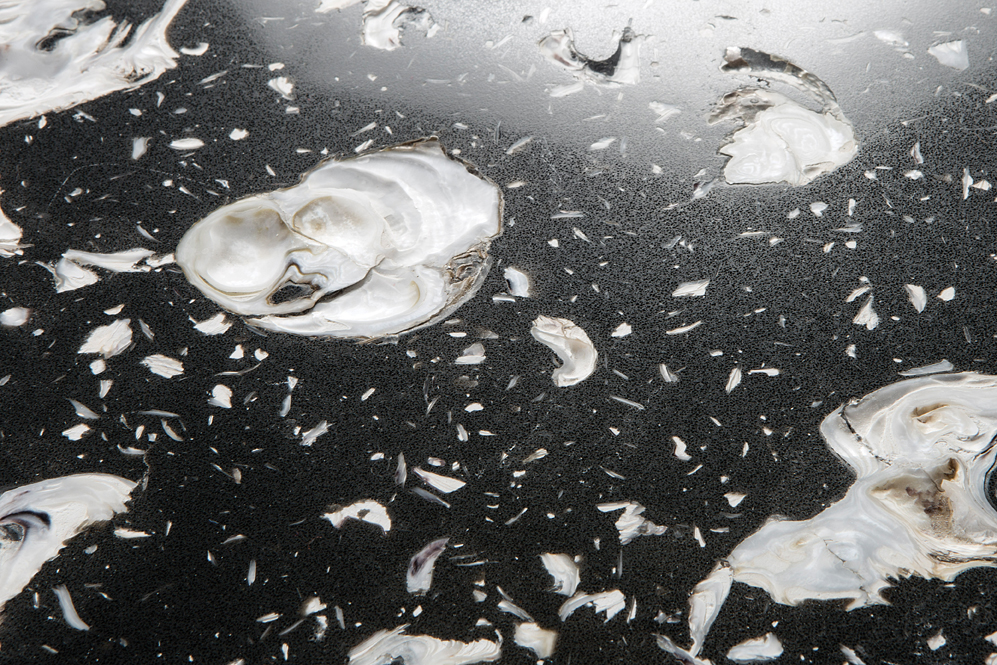 Oesterplats are tiles made from marble and oyster shells, with the mother-of-pearl shine of the shells' interiors appearing as contemporary fossils.
Oysters are popular as a food in the Netherlands but are also cultivated for being excellent natural water filters. The Netherlands produces around 25million oysters a year in oyster beds called Oesterplats (hence the name of the tiles).
Designer Marjolein Stappers, struck by the beauty of their shells after eating them, thought it was a shame to throw them away so used them to make tiles instead. 
FUR is a concrete wall tile that cries out to be touched. Inspired by the fur of animals, it has a soft looking seamless surface that can be used both indoors and out. FUR is available in standard single colours – white, black, pink, beige, dark blue and grey – but can also be custom coloured or decorated with splashes of a second colour.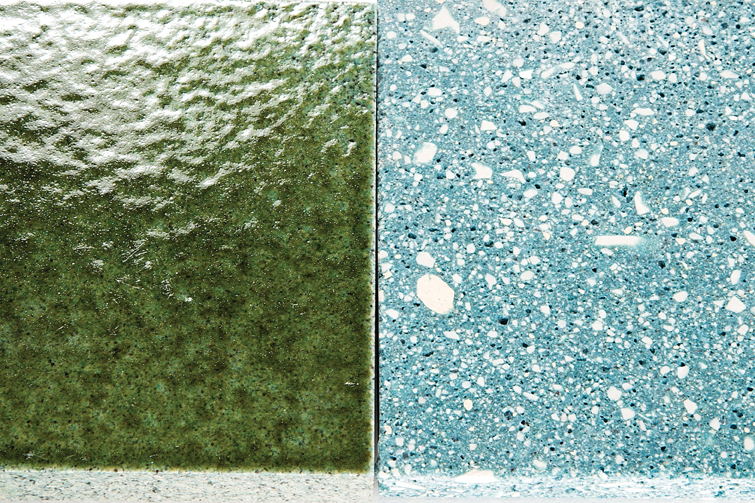 SilicaStone comes from Lancashire. It is created from recycled waste glass and ceramics. A patented process allows a range of surfaces to be created that offer new and exciting design possibilities for both interior and exterior projects.
SilicaStone feels like stone. Because it is not bonded by resin it is UV stable as well as heat and fire resistant.
SilicaStone is available in 15 standard colours and in three standard finishes – textured, honed and glazed. The three ranges, Strata, Incline and Weave, are available in various tile sizes from 200mm x 50mm up to 300mm x 150mm. Slabs of up to to 2.4m x 1m are said to be a possibility.
All ranges are precision dimensioned and can easily be cut with standard tile cutting discs or an angle grinder. They can be used directly on to existing surfaces.