Join Women's International Stone Alliance workshops on 20-21 August
The Women's International Stone Alliance (WISA) is holding stone carving and dry stone walling workshops on the weekend of 20-21 August at Shibden Hall in Halifax, West Yorkshire.
WISA is an international network of women keen to work with and support other women involved or interested in traditional stone trades.
Emma Knowles will be heading the workshops. Emma comes from Yorkshire originally and is a member of the Dry Stone Walling Association (DSWA) headquartered in Cumbria, although she now lives in Australia where she runs a company called Stone of Arc.
WISA has been working with dry stone walling Master Craftsman and accomplished designer David Griffiths to create a portfolio of edifice designs incorporating intimate spaces that challenge perspectives and celebrate the strengths and capabilities of women in a culturally specific way.
These edifices will be built around the world by skilled WISA teams, initially in England, Australia, Ireland, the USA and Italy. As Emma Knowles says in a contribution to the DSWA Waller & Dyker magazine, this will give women a rare opportunity to travel and work with other women within the traditional stone trades.
One of the edifices is a monument to Anne Lister (Gentleman Jack), who lived in Halifax at the turn of the 18th/19th centuries. It will be built in the park at Shibden Hall in Halifax, which was extensively used in the filming of the TV programme called Gentleman Jack, aired by the BBC in Britain and sold around the world. The BBC will also be filming the building of the monument to Anne Lister.
The monument will create a communal area for the public and will be constructed using natural stone supplied by Traditional Stone in Horbury Bridge, West Yorkshire, which employs five women itself.
Antony Harris at Traditional Stone says: "With the dimensional natural stone industry being male dominated for centuries, Gentleman Jack being a great BBC success worldwide and our Lionesses winning the European Cup, I don't think the timing could be any better."
Women wallers and carvers from Ireland, Italy, Australia, the US and England will be involved in building the monument to Anne Lister between 22 August and 9 September, starting after the workshops.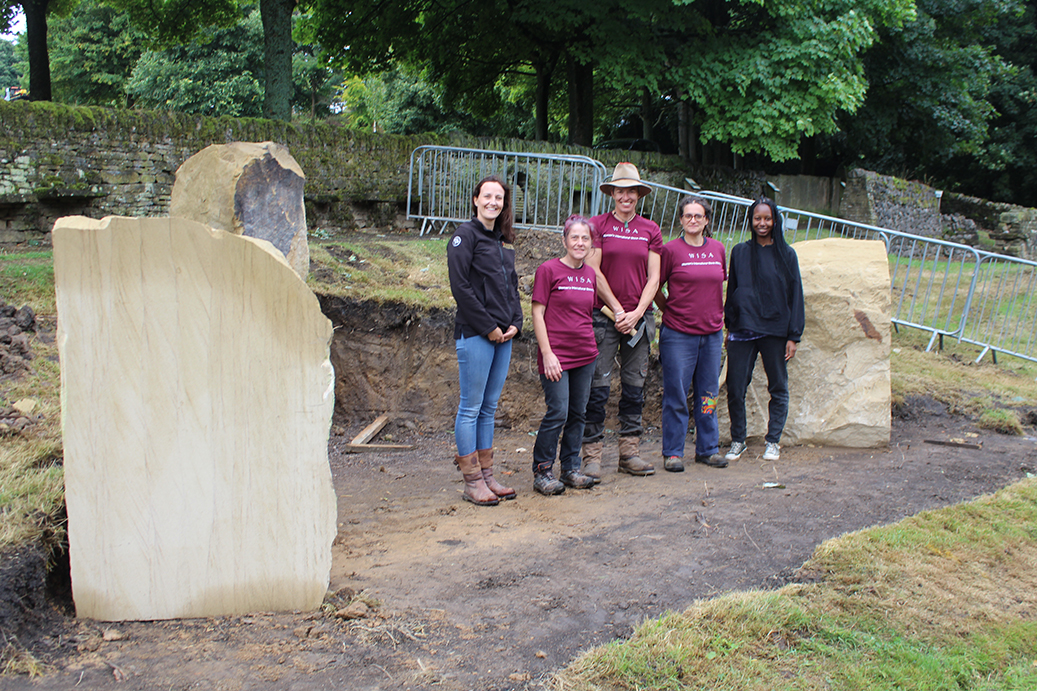 Workshops, 20-21 August
Carving
Session 1: 9am-midday
Session 2: 1pm-4pm
Price £35 per session (£30 for WISA members)
Dry Stone Walling
9am-4pm (lunch 12-1pm)
Price: £70 (£60 for WISA members)
To find out more about the workshops on 20-21 August and to book a place on them, contact [email protected]. 
If you would like to join WISA (it costs £20) email [email protected].