Look back on 50 years of Italian stone design at Marmomacc
If you are visiting the Marmomacc stone exhibition in Verona from 28 September to 1 October you might like to spend some time in Hall1, where the Italian Stone Theatre is holding a retrospective of the past 50 years of Italian design in stone.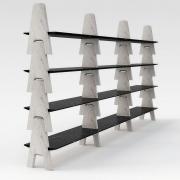 Since the 1960s, numerous objects in marble have been included in the catalogues of leading Italian design brands, boasting such prestigious signatures as Tobia Scarpa, Gae Aulenti, Angelo Mangiarotti, Achille & Pier Giacomo Castiglioni, Sergio Asti, Sottsass Associati, Michele De Lucchi, Mario Bellini, Enzo Mari, Karim Rashid, Zaha Hadid, Alessandro Mendini, Antonia Astori, Paolo Ulian, Claudio Silvestrin and Raffaello Galiotto. They all belong to the celebrated school of Italian designers that laid the foundations for the international impact of 'Made in Italy'.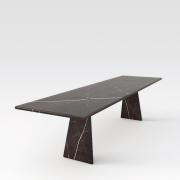 The exhibition, called 50 Years of Living Marble comprises marble objects from the collections and archives of historic design companies and other more recent entries in the stone sector focusing on product design – and the Italian Stone Theatre expresses its thanks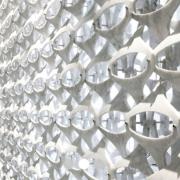 to Agape, Citco, Bigelli Marmi, Budri, Cassina, Flos, Lithos Design, Marsotto, Pibamarmi and Robot City for lending it the products that will be on show. There will also be an accompanying catalogue, video and conference.
This event is curated by architect Vincenzo Pavan. It is hoped it will encourage a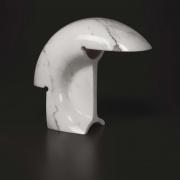 renewed enthusiasm for the use of marble in design, especially new opportunities presented by digital technologies that open up new horizons for the use of stone.