Return to Verona: British visitors are back at Marmo+Mac in Italy
Natural Stone Specialist and the Natural Stone Show from London were back in Verona at the end of September sharing a stand at the major European stone exhibition of Marmo+Mac. There is nothing to beat face-to-face meetings and actually seeing and touching stone and equipment, and there were a fair number of visitors from the UK at the exhibition this time, judging by the number we saw.
The show itself was still a little smaller than it had been for many years pre-pandemic but remains Europe's pre-eminent gathering of the world of stone.
In Verona, the UK agents of the machinery companies exhibiting were all in good spirits and happy to see customers and potential customers from the British Isles, including a delegation from Stone Federation Great Britain and members of the Worktop Fabricators Federation.
The exhibition organisers said the 10 halls that the exhibition filled this time hosted 1,207 exhibitors from 48 countries, including Italy. The number of exhibitors was less than pre-pandemic, especially of non-Italian exhibitors, although exhibitors from outside Italy still accounted for 60% of the total in spite of notably fewer from China, where cities are still being locked down to combat Covid-19, and Russia and Ukraine.
The show never gets many exhibitors from the UK but Portland limestone mining company Albion Stone has become a regular and was back again this time after deciding not to attend last year's hesitant restart of Marmo+Mac, hampered by Covid precautions at the show itself and on aeroplanes for getting to and from it.
Apart from the stand of Natural Stone Specialist magazine and the Natural Stone Show in London, which has even greater relevance to British buyers and those who want to sell to them now Britain has left the European Union, UK exhibitors were LPE Group (including Laser Products Europe), Integra Adhesives, and slab supplier UK Solmar in conjunction with Italian parent CMP Solmar.
Stone Industry Group (SiG) also had the British-made Trolex Air XS devise that measures levels of crystalline silica in the air in real time on the Turrini Claudio stand (SiG sells Turrini Claudio water recycling and dust suppression systems in the UK and America).
The dates of the show had changed this time so it ran from Tuesday 27 September to Friday 30 September. Previously it has ended on a Saturday, although Saturdays have tended to be for local consumers, bumping up visitor numbers but not adding much, if anything, to most exhibitors' satisfaction.
The organisers say there were 47,000 visitors to Marmo+Mac this year – that's 50% up on last year with 97% more from overseas at 28,200. That's not back to the 60,000-plus visitors the shows regularly had before the pandemic, but exhibitors seemed generally satisfied.
Maurizio Danese, CEO of Veronafiere said: "Marmomac this year has witnessed an impressive quantitative and qualitative return of operators from target countries such as the United States, Brazil, India and Turkey."
The Stone Theatre usually in Hall 1, was this time called the Plus Theatre and was in Hall 10, while Hall 1 remained closed. The Theatre shows the concepts of top designers created in stone by Italian stone companies using sophisticated Italian CNC machinery to show what it is possible to achieve in stone when imagination, fabricating skills and technology work in harmony.
Marmo+Mac 2022 also saw the launch of a new green approach for the Italian natural stone supply chain with the presentation of a 10-point plan called (translated to English) the Authentic Natural Stone Sustainability Manifesto, signed by companies belonging to the Pietra Naturale Autentica (PNA) network, which was formed by 60 companies in 2020 under the Presidency of Stefano Ghirardi. Veronafiere is a member of PNA.
Under the slogan 'no fakes, natural stone is better' PNA is an international effort to use the collective strength of the participants to get the stone message out to architects and other specifiers, particularly those in the UK and the USA.
The Sustainability Manifesto is an environmental declaration for natural stone products, involving a commitment by companies in the sector to adopt a certified and circular production cycle to ensure increasingly lower environmental impact affecting water use and air pollution, including CO2 emission levels.
Following Marmo+Mac in Verona, the activities of exhibitors will continue to be promoted on the Marmomac Plus virtual portal, developed as a response to Covid in 2020 when the live show in Verona could not be held. Marmo+Mac Plus continues 365 days a year to maintain the momentum of the exhibition until it returns to the Verona fairground next year, 26-29 September 2023.
Pictured below is some of the British (and other) involvement at Marmo+Mac this year, followed by a video summary of the event.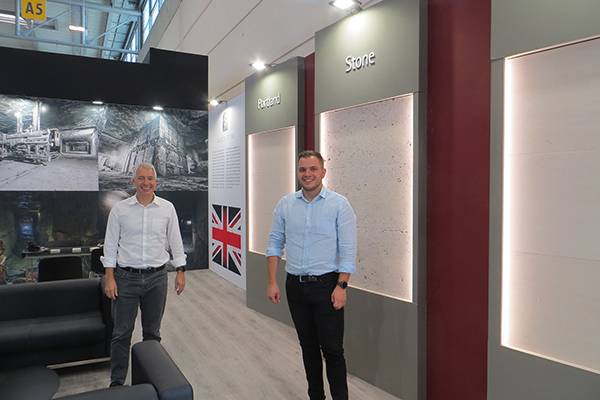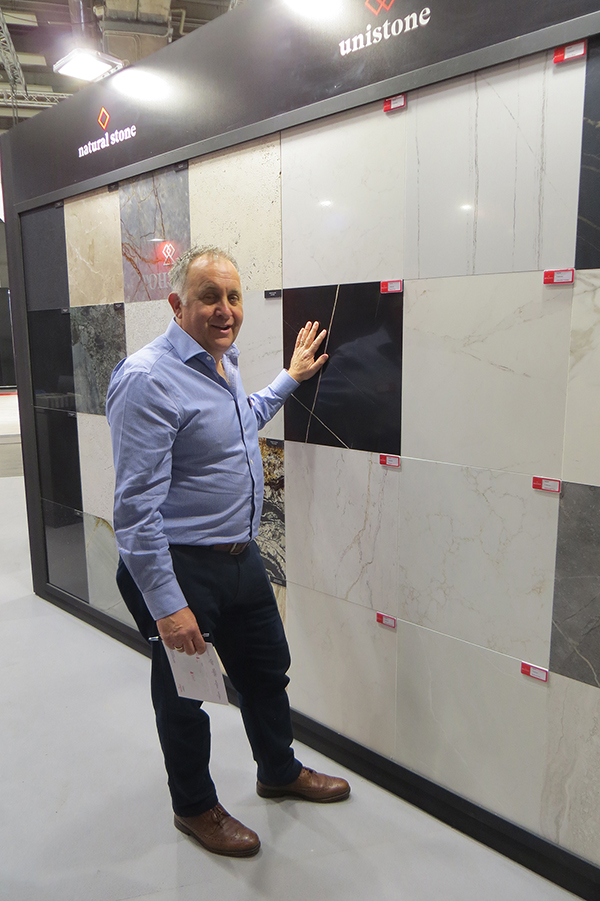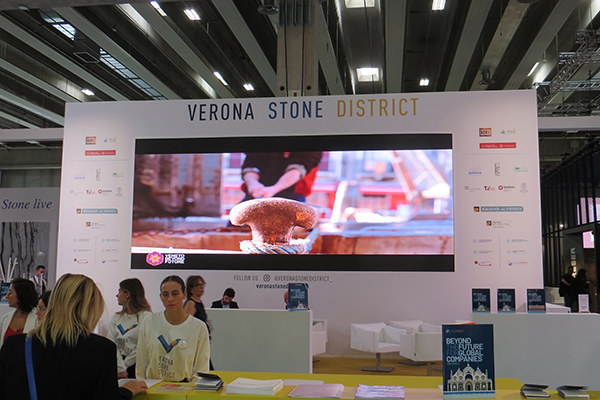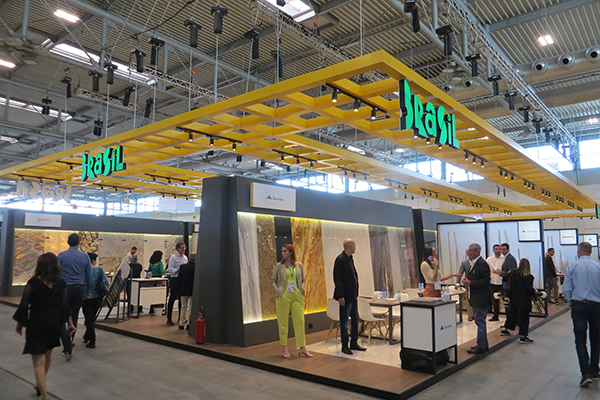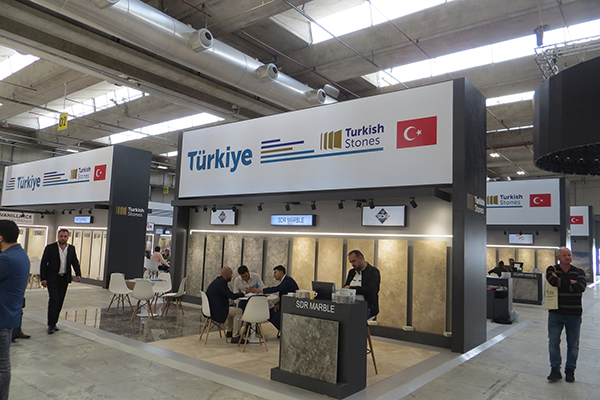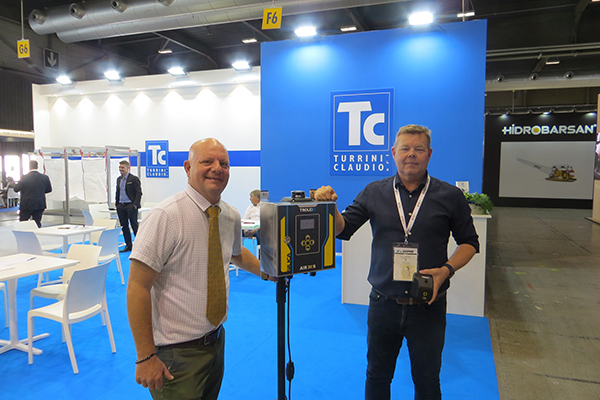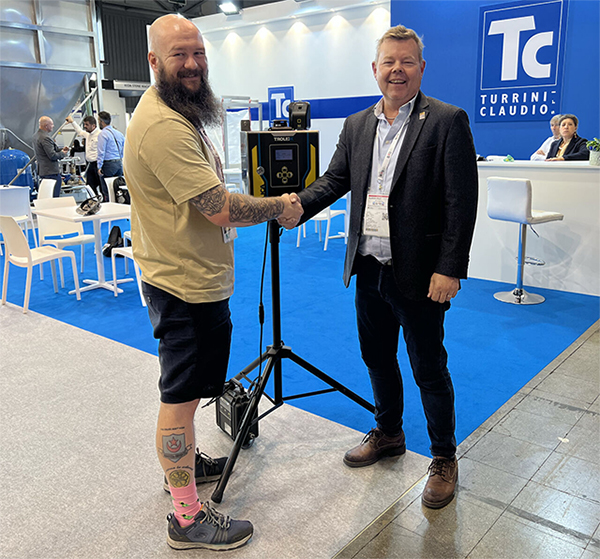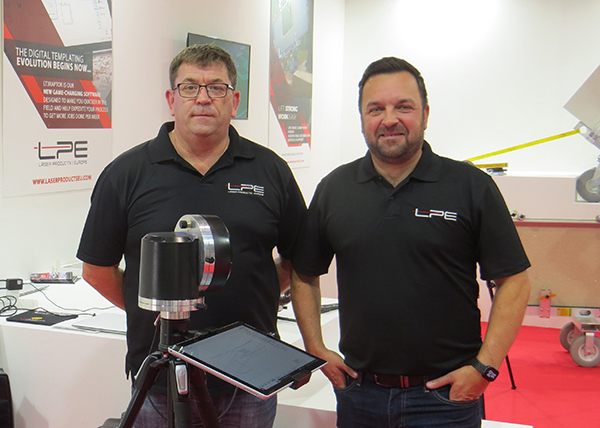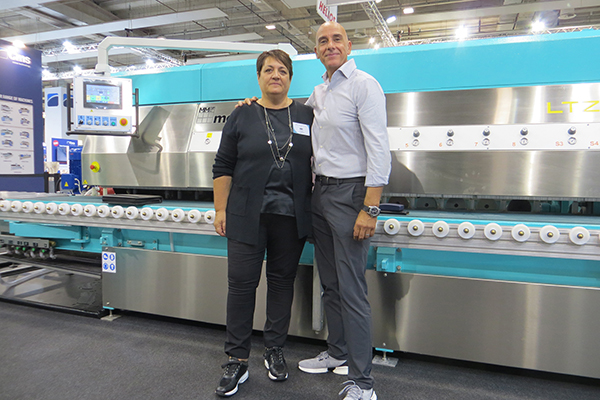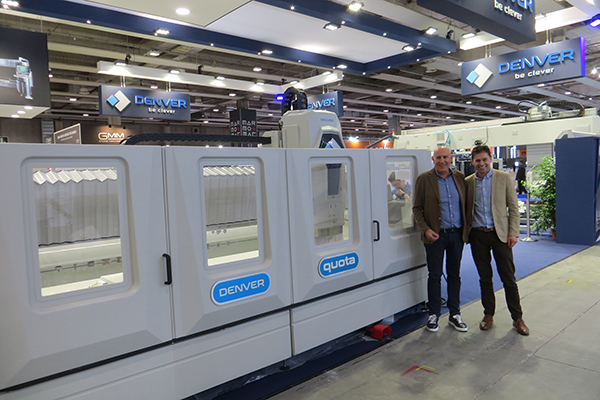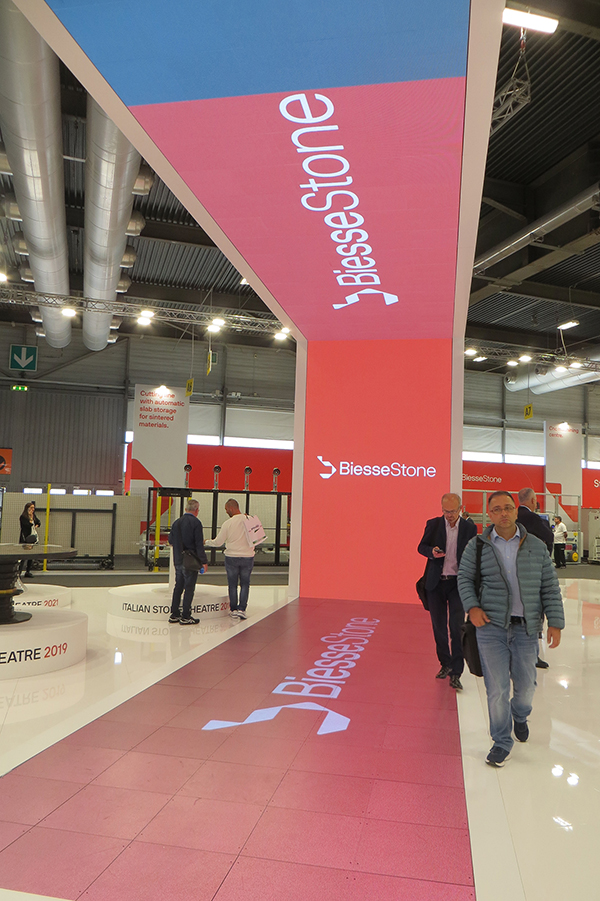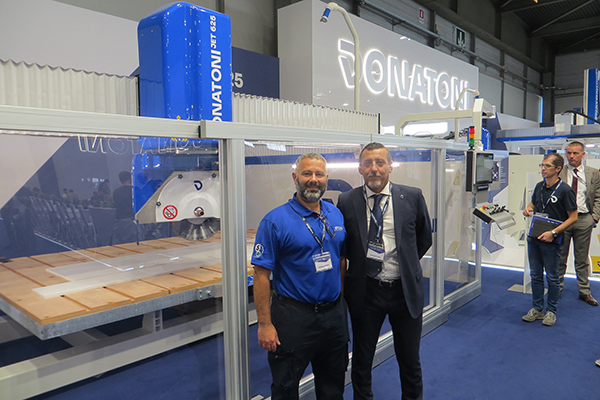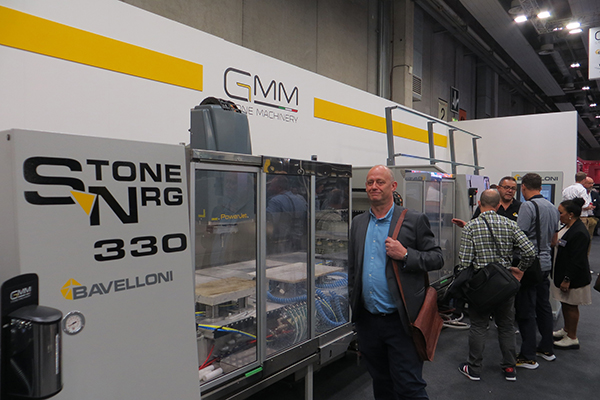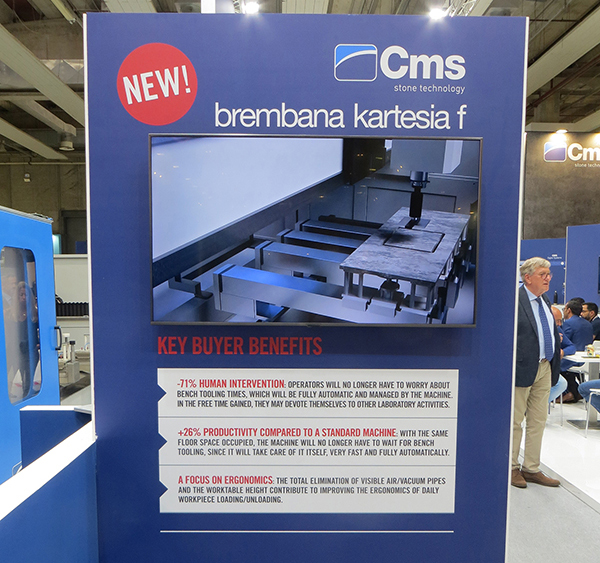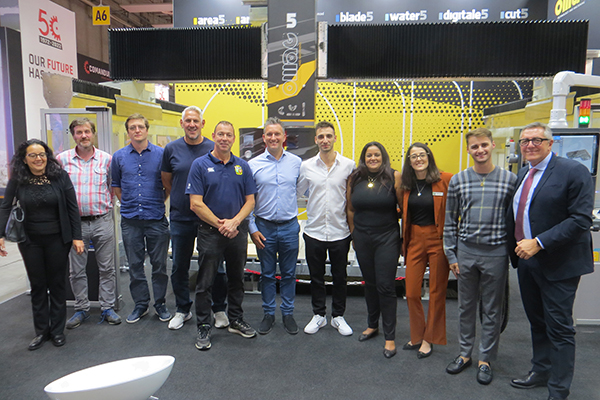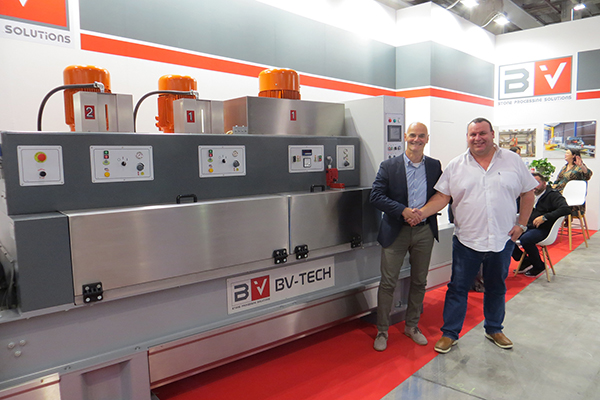 There is a quick tour of some of the highlights at Marmo+Mac in the video below.