Polycor: largest of the minnows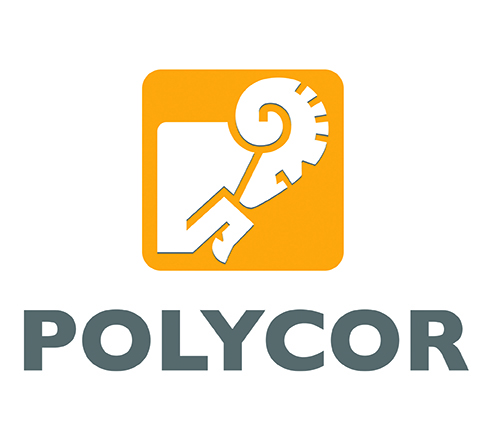 North American stone company Polycor started extracting stone in Europe in 2018 with the acquisition of four French quarries. Last year it helped spread the stone message in Britain, as Bryan Thorburn, a Polycor Director in Europe, explains.
Last year, Polycor helped raise both its own profile and the profile of stone in construction in the UK in general by being one of the headline sponsors of the New Stone Age exhibition at the Building Centre in London.
The exhibition was curated by the team involved in Groupwork architect Amin Taha's controversial 15 Clerkenwell Close new-build in London. French limestone was used for the natural stone exoskeleton of the building, although it was not supplied by Polycor. "We actually met Amin Taha after that project was finished," says Bryan Thorburn, Polycor's Europe & Middle East Business Development Director. "We're hoping to work on the next ones with him, though..."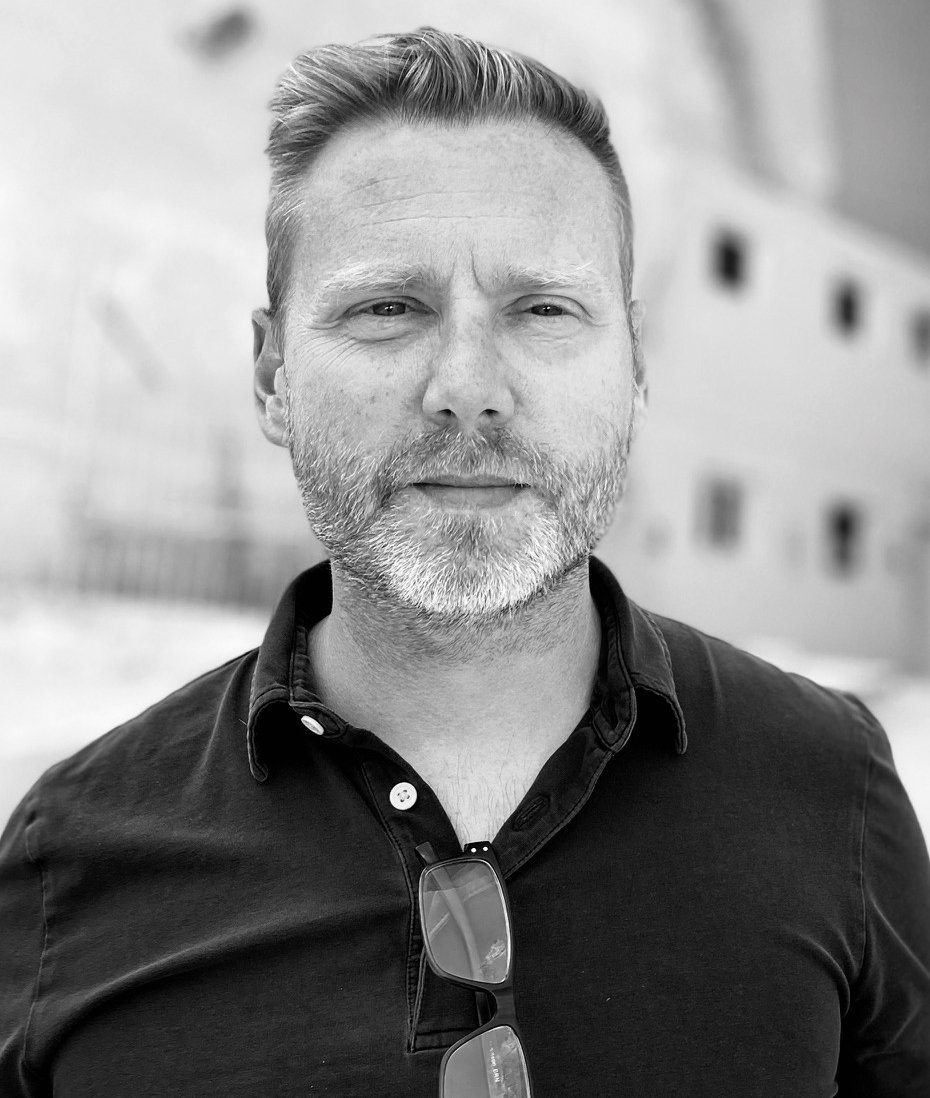 Bryan Thorburn, Polycor's Europe & Middle East Business Development Director.
Once completed, Islington council wanted 15 Clerkenwell Close pulled down because they said it contravened their planning approval, although a couple of prestigious architectural awards quietened the hullabaloo and the architect won an appeal against a demolition order. The honours are still coming in, with the project receiving a Civic Trust Award this year, although it has to wait until 5 March to find out at which level. 
The Polycor-sponsored exhibition at the Building Centre featuring this and other projects was scheduled to run from 27 February to 15 May 2020, but the Building Centre shut (due to Covid-19, of course) shortly after the exhibition opened.
When the Building Centre re-opened in July, the New Stone Age exhibition resumed and continued until 28 August.
It had remained online while the Building Centre was shut and might even have reached more people as a result of its extended run than it would have done without it, especially as it received widespread architectural press, and even national press coverage (and, in general, approval) when it opened.
At its conclusion there was a webinar called Contemporary stone architecture: the art and science of building in stone, which advocated the use of stone as a particularly low carbon building material, as the exhibition had done.

Above. Polycor's Massangis quarry in France, which produces up to 7,000m3 of block a year.
You can see the whole two-and-a-half hour webinar at bit.ly/LowCarbonStone. During it, the architect Amin Taha explains why he used French stone for the project rather than British stone but says using British stone would have improved the encapsulated carbon content of the stone by no more than about 3% compared with bringing it from France. Either way, using stone for the building frame meant its encapsulated carbon content was less than a tenth of what it would have been if the frame had been constructed of steel or concrete.
Greenwash
And that is not going to change, says Polycor's Bryan Thorburn, whatever the concrete companies might promise. He says 'greenwash' will only go so far in convincing clients and specifiers that concrete and steel have reduced their carbon content – although the manufacturers of both are certainly concentrating on spreading that message and have deep pockets to get it heard.
"There's a level of greenwashing you can do if you have enough money and enough of a marketing department and enough ways to manipulate some numbers. You can make it add up: say you're taking carbon credits from this; and this is negative carbon because its recycled from some other horrible manufacturing process. That's what a lot of these supposedly 'green' concretes are. It's still part of a giant polluting machine.
"But there's something fundamentally simple about stone: it is zero carbon in its natural state. It takes a little bit more to cut, stack it, move it. But that's it.
"Stone and wood," says Bryan. "These two things just make sense for building. The message we have to get out is to use a little common sense. If you understand how concrete is made you know it can't be carbon neutral. There's no magic concrete that's made by unicorns."
His point is that burning limestone to make the cement used in concrete produces CO2 even if renewable energy were to be used (which it usually isn't) to create the 1400ºC heat needed to burn the limestone.
Bryan does not believe natural stone can or should take the place of all concrete and steel in construction. "There's a place for everything," he says, "but natural stone is the Tesla of construction. Carbon emissions are threatening our economic, environmental and social world. Our goal is to be the first carbon-neutral stone quarrier in the world by 2025. We are not talking about a marketing slogan shooting for results in 20 or 30 years. This is a commitment that we will do what is right as soon as possible. Five years is basically tomorrow when we look at the big picture of our environmental crisis."
Investment
Polycor claims to be the world's largest operator of dimensional stone quarries, which includes a stake in Europe acquired in 2018 when it took over the Massangis, Lens, Rocherons and Chassagne quarries in France.
Since then, Polycor has invested more than €4.2million in the development and operation of those quarries. The stone is available as block, slab, tiles, sawn-six-sides and cut-to-size.
Based in Canada, Polycor has continued growing with more acquisitions in America. In December it was in the process of taking over North Carolina Granite Corporation. A year earlier it acquired Elliott Stone, an influential limestone quarrier and dressed stone manufacturer in the United States. And before that it added major USA enterprise Indiana Limestone Company.
In North America and Europe Polycor has concentrated on building a portfolio of recognised heritage stones.
They include Indiana limestone and Georgia marble in America, for example, as well as Massangis in France that will this year be accredited to the NSC/ANSI 373 standard for sustainability, making it the first quarry in Europe to have this certification, along with other Polycor quarries and manufacturing sites in North America.
While the stones have an established heritage, Polycor is keen to emphasise how that also gives them a value in the new build market. As well as the architectural stone, Polycor also supplies granite for the still growing worktop market.
Polycor is undoubtedly a large operation compared with the average natural stone SME (small to medium-sized enterprise), but it is keen to avoid being seen as a North American heavyweight muscling in on the European market.
Bryan Thorburn: "We are a serious stone company; we care about the materials we produce; we care about the projects they go into. It isn't about being big. There's still a side to us that's about being artisanal. At the base of it we are quarriers of stone."
It was Bryan Thorburn who described Polycor as "the largest of the minnows". What he means is that all natural stone suppliers are relatively small compared with the billion dollar enterprises of other sectors, including concrete and steel, with which stone competes. As he says: "The stone business is so fractured compared with wood or concrete."
However, Polycor is big enough to get noticed in the market place, as it has already ably demonstrated. And it is still growing, as its acquisition of North Carolina Granite Corporation shows.
It has not yet made any more moves into the European market, which currently accounts for 22 of its 1,100 workforce. But it does not rule out doing so.
UK expansion
In Europe, expansion could include quarries in the UK: "I would say we're always interested in new opportunities, specifically on the quarry side," says Bryan, who speaks French with a Quebec accent, just as his English sounds North American.
Polycor is proud of its multicultural status, which it considers one of its strengths. Bryan: "Polycor management and employees have a variety of backgrounds… this is Polycor's wealth and strength throughout our various departments and locations. We have Europeans working in the US, South-Americans working in Canada, Canadians working in Europe. This is what makes us unique and adaptable to any challenges ahead of us.''
It is not so interested in fabrication internationally, but would take on more quarries that have a history and a status. "If the right stone and opportunity was there we would come into the UK, or any other European country for that matter."
Bryan says the choice of stone for building projects does not come down simply to a question of using indigenous materials or imports most of the time. Rather it is a question of what is appropriate for any particular project, and the large volumes of high quality stone available from Polycor's French quarries will, he believes, mean it will always be popular.
Polycor also has large quantities of high quality Indiana limestone in America and over the years some of it has made its way into the UK – to Westferry in London's docklands, for example. It is an excellent, consistent, strong stone for load-bearing or cladding. It has not seen regular sales in the UK but Polycor would be happy enough to see it selling in Britain or anywhere else in Europe. It is never going to take over because Europe has a lot of its own limestone, but it could have a place in the mix in the longer term. More immediately, the French limestone is Polycor's focus on this side of the pond.
French focus
Polycor was extremely pleased to get the quarries it wanted, including Massangis, with its strong tradition of use in Paris – it is what you see at the base of the Eiffel Tower, for example, and (among other stones) at the Trocadéro. The quarry is producing 6,000-to-7,000m3 of block each year.
Polycor emphasises that it owns and operates the French quarries, even though it continues to sell stone to the successfully restructured Rocamat, which is the company's largest French customer and partner.
The plan in 2020 had been to promote the French stones at a number of live events in the UK, including those at the Building Centre exhibition.
The coronavirus put paid to most of that activity, although Polycor did join the Stone Federation's Stone Knowledge Hub at the Surface Design exhibition in the Business Design Centre in London in February.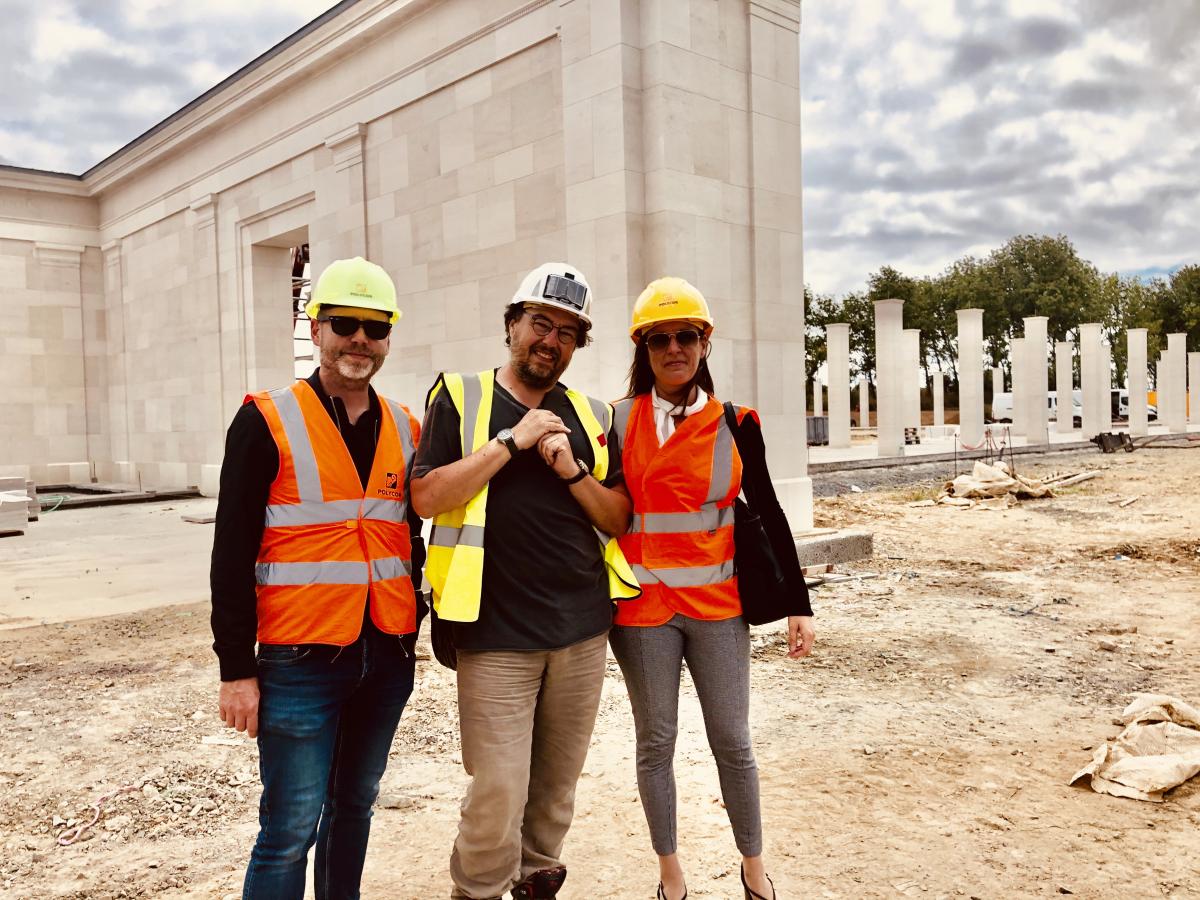 One of the projects Polycor was supplying its Massangis limestone for in 2020 was the memorial to commemorate the British D-Day landing in Normandy, France, which marked the beginning of the end of World War II. The memorial is due to be officially opened in June this year. Bryan Thorburn (left) is pictured here at the D-Day memorial site with its architect, Liam O'Connor. On the right is Valerie Bergeron, Director of Architectural Projects and specification manager for Polycor in Europe.
Polycor had also intended to exhibit at the Natural Stone Show at ExCeL London this year, but that exhibition has been postponed to 2022, when it is hoped the Covid-19 vaccines will have removed the threat posed by that particular coronavirus.
Bryan Thorburn was delighted with the response to the Building Centre's New Stone Age exhibition. "We had intended to do several live events but ended up doing some webinars. But even with the Covid situation and the fact that the exhibition was shut down for most of its time, it generated some of the most exciting response from the industry and also on the architectural design side that we have ever had.
"I'm relatively new to the stone business – I'm 12 years in – and I can safely say that for the first time in those 12 years I feel like we're in a position as an industry... as a material, where we can really start making a difference. You could feel that excitement with our involvement in that exhibition and this growing involvement in bio-source material and low carbon materials.
"In meeting with the curators of that show – Steve Webb [the engineer], Amin Taha [the architect], Pierre Bidaud [the stone specialist] – we realised we were sitting on something much bigger than just decorative material, even bigger than heritage material. Stone's got potentially a huge future as a structural building material. That's what was so exciting.
"So the exhibition lasting longer was great. It helped continue the awareness. Even though people couldn't get there in person it was still good it went on throughout the summer. It would have been nice if it had lived its normal life with people visiting and live events... but that's life, huh?"
Huge potential
The French limestone quarries now operated by Polycor undoubtedly have the heritage Polycor looks for in its stones. And it is a heritage that includes buildings in the UK. "We don't want to sit back and let that legacy go by," says Bryan.
In spite of the coronavirus, the European side of Polycor, including Britain, enjoyed growth last year, just as the north American business did, with Covid having little impact on production because it is easy for people to keep their distance from each other in a quarry, where they are generally working outside or on their own in the cab of a vehicle. And while some of the projects Polycor was supplying were delayed, nothing was cancelled, probably because stone companies only usually get involved in projects after they have been planned and funded.
Polycor now has a backlog of stone supply and is anticipating a strong, double-digit rebound for 2021 in Europe and North-America. As far as its relationship with the UK is concerned, it believes the recently-signed UK-Canada Trade Continuity Agreement will be helpful.
As well as stone being used for major projects, Bryan says people have been spending more on their homes in recent years, which Covid-19 has only reinforced as people have diverted money they intended to spend on holidays they couldn't take into their homes. He does not believe that trend is going to change any time soon. "It's a strong phenomenon that's affected everyone."
He believes natural stone has a great future in a greener world and that Polycor will be leading the way: "It's the set of the sails, not the direction of the wind that determines which way we will go."
Below are two more photographs showing how the French limestone from the quarries now owned by Polycor has been used at the railway station at Marseille in France and at Westferry Circus in Canary Wharf, London.