All change at BAL as company doubles the size of its sales team and creates new technical support team
Professional tile adhesives and grouts company BAL has doubled its sales team and created a new training and technical support team of five to join its specification support team.
Joining the BAL as Area Sales Managers are: Lewis Lupton (Northern England & Scottish Borders), Geoff Cavell (East Midlands), Michael Maher (M5/M40 Corridor, Bedfordshire, Buckinghamshire and Hertfordshire), Richard Homan (Kent and Sussex) and Andy Oates (London).
John Stewart is Regional Sales Manager for Yorkshire and Simon Harding has been promoted to Regional Sales Manager for East Anglia. Both John and Simon will have additional responsibilities plus managing key accounts.
To accommodate the expanded team, current BAL area sales managers have had their areas of responsibility reassigned as follows: John Hunter (previously covering Scotland now covers Central & Northern Scotland), Martin Chappell (previously covering the whole of the M56 Corridor now covers Staffordshire, North West and North Wales), Keiron Birch (in the Midlands now covers West Midlands, Central, South and West Wales), and Nick Harman (previously London & South East now covers  Hampshire, Berkshire and Surrey).
Paul Glover remains the area sales manager for the South West.
In addition, BAL has appointed Debi Boulton as Head of Sales. Debi previously worked as Sales & Marketing Manager for the BAL sister brand of Dunlop and has been with the business for nearly 20 years.
David Lyman, BAL Sales & Marketing Director, says: "The addition of six new members of the sales team means that we can cover more areas of the country and provide a greater level of support to our customers. This means more face-to-face visits, more trade events and more product training.
"As part of our investment, our area sales managers will be getting more 'hands-on' at trade events and work as a link between our distribution network and their customers including on-site project support and specifications where required.
"Debi joins having delivered significant sales growth for Dunlop. With a wealth of experience in the industry, she has the knowledge and skills to deliver for both BAL and our partners."
The new training and technical support team will be led by Dave Rowley, BAL's Training Manager, and will assist the area sales managers at larger trade events, provide training for fixers and contractors and trade counter staff on-site, and give technical support on larger projects.
The team will work nationwide working closely with BAL's technical advisory & specification service.
"Training and technical support continues to be at the forefront of what we stand for as the market-leader for full tiling solutions," says David.
"Having a dedicated team means we can provide additional support for fixers, contractors and distributors – including the option to deliver more practical and bespoke training courses both on-site or at our multi-purpose and high spec innovation & technology centre."
BAL has also expanded its specification team support with the appointment of Keith Pearce as Specification Manager for London and the South East.
Keith has nearly 30 years' experience in the construction industry, including 26 years at CEMEX, one of the UK's leading suppliers of cement, ready-mix concrete, screeds and aggregates.
His roles at CEMEX included technical manager, training advisor and operations supervisor, latterly working closely with architects on specifications.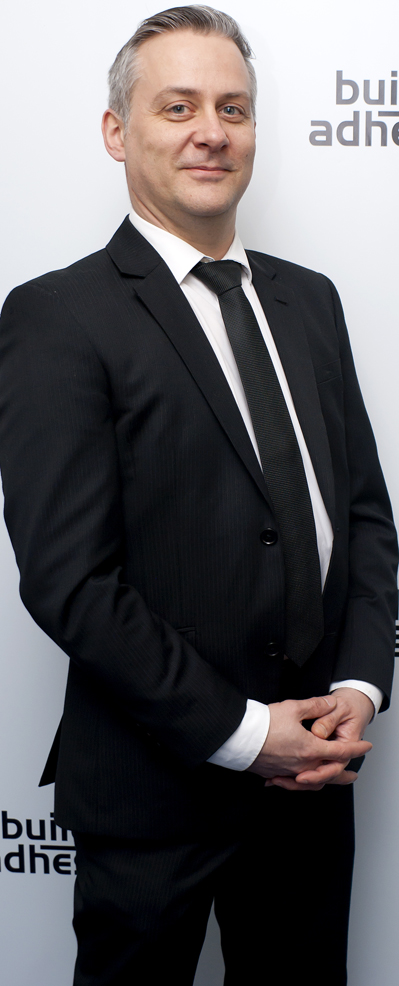 BAL has also promoted its Technical Services Advisory Supervisor, Stuart Ross, to Head of Specifications. Stuart has worked closely with the specification team over the years on some key projects and has previous experience as Business Development Manager for CPDs and specifications.
David Lyman says: "Both Stuart and Keith are vastly experienced in specification sales and will greatly enhance our specification capabilities."
Stuart Ross is promoted to Head of Specifications.