Caesarstone buys into Indian ceramics firm
Quartz company Caesarstone has entered the global porcelain worktop market with an agreement to purchase a majority share of Indian manufacturer Lioli Ceramica. 
Caesarstone says the move is a significant milestone in its Global Growth Acceleration Plan.
Lioli Ceramica Pvt Ltd operates modern, technologically advanced manufacturing facilities generating annual revenues of approximately US$18million (about £13.5million).
Caesarstone has set itself a strategic mission to become the brand of choice in worktops through a key focus of product portfolio expansion in new materials.
Porcelain represents one of the fastest growing categories in the global worktop market and Caesarstone's entrance into the market strengthens its global competitive advantage.
The company believes that through this acquisition, an opportunity exists to leverage the strength of the Caesarstone brand, extensive global distribution network and award-winning designs.
Yuval Dagim, Caesarstone Chief Executive Officer, says: "This acquisition is a major step in our efforts to advance our global growth acceleration plan and to realise our goal of becoming a leading premium, multi-material player in the global countertop industry."
Under the terms of the transaction, Caesarstone has entered into a definitive agreement to acquire majority ownership in Lioli for a cash investment of US$12million, representing an enterprise value of $34million, including the assumption of debt and an additional consideration of up to approximately $10million as long as certain milestones are achieved.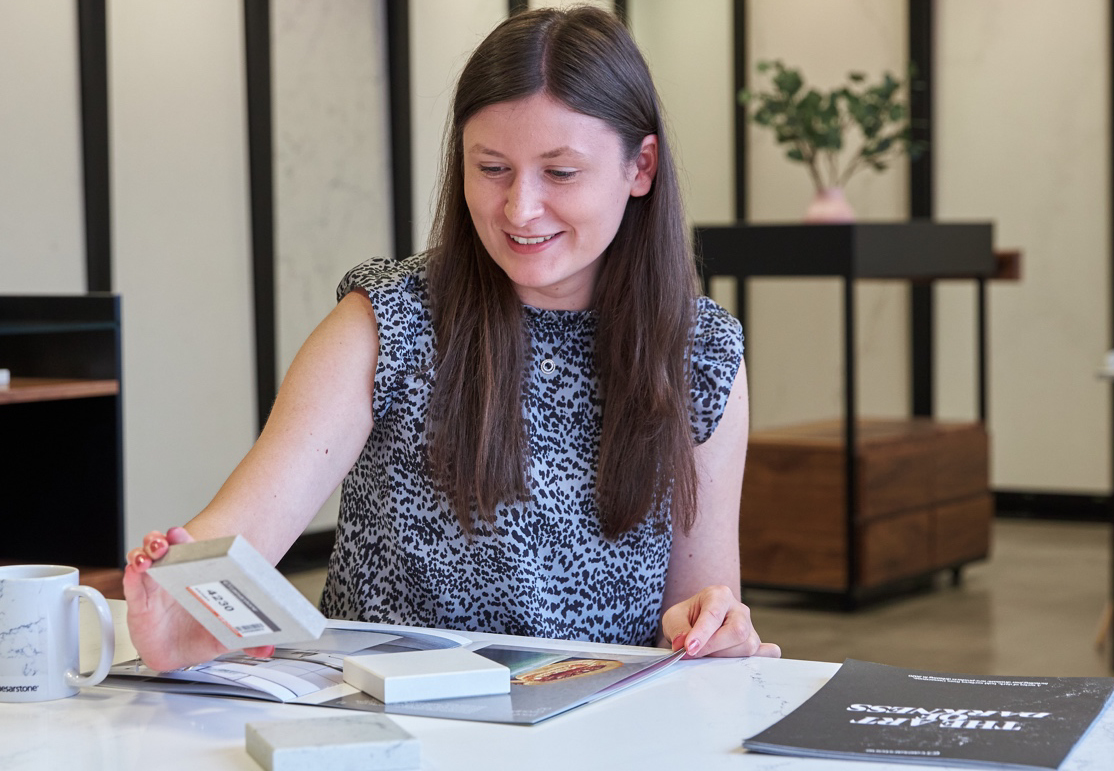 Meanwhile, in Manchester Charlotte Stafford has joined the Caesarstone UK team as Studio Manager.
Charlotte is overseeing all studio operations at the site, including customer visits and events.
She has extensive sales experience gained in the electrical industry.
Caesarstone's Manchester Studio opened in October last year for interior designers, architects, fabricators, kitchen studios and designers across the North West.
Consumer visitors have also increased steadily since opening, with people keen to see large format slabs of Caesarstone's award-winning collections.