Caesarstone returns to the dark side
When quartz started to really boom as a kitchen worktop at the turn of the millennium nine times out of ten what people choose was black, albeit with mirror chips in it to make it star galaxy. Then along came the white marble effects and every one wanted that. Now Caesarstone is returning to the dark side with its latest launches on 3 August.
Caesarstone says the new colours are in response to a growing demand for darker kitchens and bathrooms, with shades of black and grey being reconsidered as modern classics, used either as a stark accent or to create a powerful overall look.
Dark slate and stone, oxidised metal and black lacquered wood are among the materials being combined in dramatic interiors and hospitality spaces, inspiring Caesarstone to introduce this new quartet as an antidote to lighter surfaces and colour palettes.
The collection – which has been several years in the making – takes its lead from the desert and the great outdoors, where Caesarstone's in-house design team went to gain inspiration for the look and feel of the new products.
The organic materials found on their travels informed the team's experiments with how different stones reflect colours at night.
Mor Krisher, Caesarstone's global head of design, puts it like this: "We turned our attention to the outside world, to the desert landscapes where natural stones are scorched by day and frozen by night; weathered by this endless cycle to produce the most wonderful patinas and textures.
"We studied a huge variety of black and dark stones and they all had their own characters, some very simple and minimalist and some full of detail and vibrancy.
"They all evoked different feelings within the design team. Some stones felt naturally warm and comforting, while others had patterns and texture that felt epic in scale, reminiscent of the vast and rugged landscape from which they came.
"We knew that it was essential to define these details in the new collection, to understand the different characters so we could bring these elemental aspects of nature into people's homes."
He likes to think all Caesarstone's products have an organic quality that give them a visual and tactile connection to the outside world.
Amir Reske, the Managing Director of Caesarstone UK, adds: "The Caesarstone portfolio continues to go from strength-to-strength and, having first previewed the new designs to key trade partners earlier this year, we are delighted to officially bring them to market now.
"From the classic luxury of Empira Black to the matte infinity of Piatto Black, via the evocative patinas of rusted Oxidian and weathered Black Tempal, the 'dark theme' is the finest example of Caesarstone's design credentials since the launch of our ground-breaking Metropolitan Collection back in 2018.
"It is a testament to our unique design process and our incredible R&D team that we have managed to achieve this stunning collection, and superbly demonstrates how we, as a brand, continuously monitor the latest design trends to shape and inform our newest ranges."
These are the four new surfaces that have resulted:
Caesarstone 3101 Piatto Black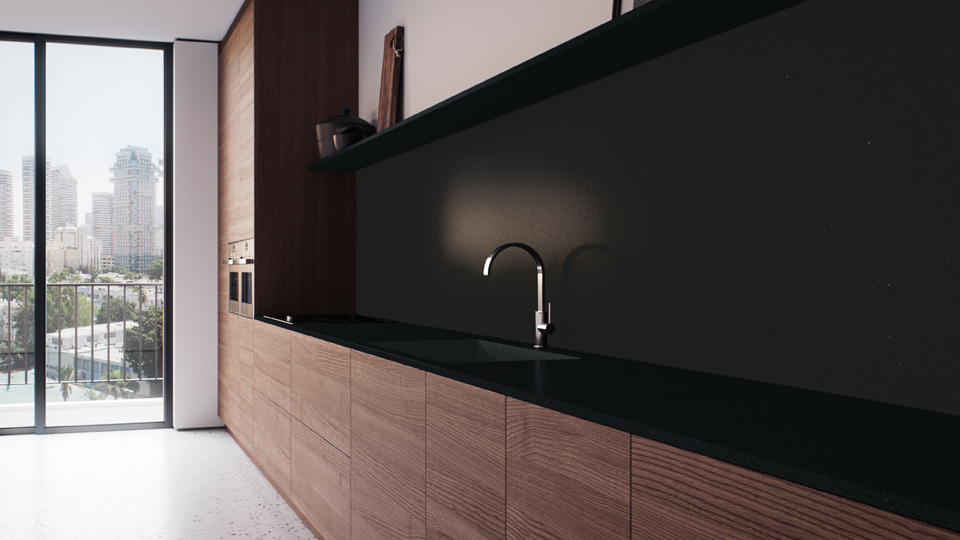 Caesarstone 4735 Oxidian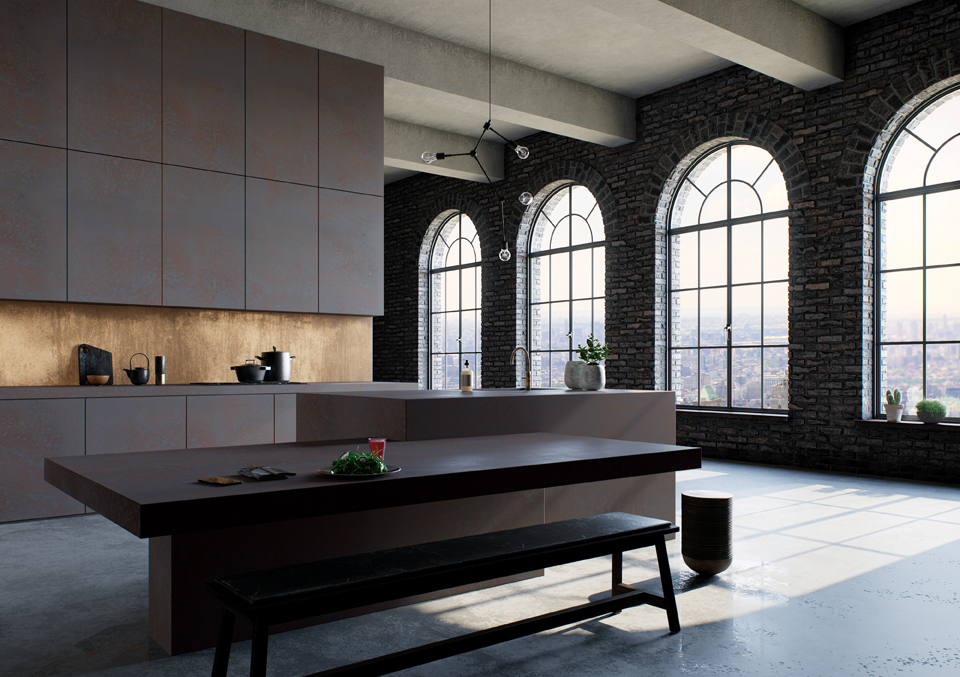 Caesarstone 5810 Black Tempal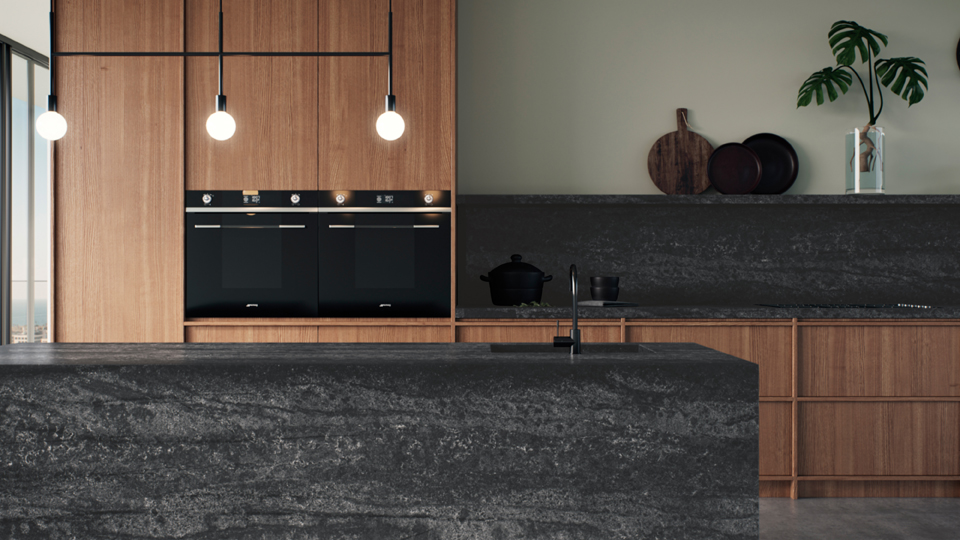 Caesarstone 5101 Empira Black