Caesarstone wins award for its Metropolitan collection
Quartz company Caesarstone's Metropolitan Collection, which it launched in May with its 'Rough Night Out' in The Barge House on London's South Bank, has won the Gold Award for Innovation in Kitchen Product Design.
The Metropolitan collection has a textured, un-polished finish in nine industrial chic designs that have the look of distressed concrete and metal.
It was the second successive year that Caesarstone has won a Designer Kitchen & Bathroom Award. The Awards acknowledge the best in design from the kitchen and bathroom industry, recognising products that bring something pioneering to the table.
The winners were announced at a glamorous awards ceremony in the Grand Connaught Rooms, London, on Monday (8 October). Caesarstone says the products came from its continual research into future trends on a global scale coupled with 30 years' experience of designing and manufacturing premium engineered quartz.
Amir Reske, Managing Director of Caesarstone UK, said: "Winning this prestigious award for the second year running confirms Caesarstone as an undisputed leader in surface design trends. Last year we were proud to win the Gold Award for 'Innovation in Materials' for our entire quartz collection. This year, we are delighted that our hard work predicting and keeping one step ahead of all the key industrial trends has been recognised, with a Gold Award for our Metropolitan Collection."
Caesarstone says its Metropolitan collection forms part of the revival of modernism, a rethinking of brutalism and the rekindling of industrial architecture. Each surface in the collection has been designed to reflect the authentic textures of raw manufacturing, such as oxidized steel, poured plaster and raw concrete. Using cutting-edge technology on which Caesarstone claims exclusivity, weathered patinas have been achieved in quartz for the first time, a development that can be felt as well as seen.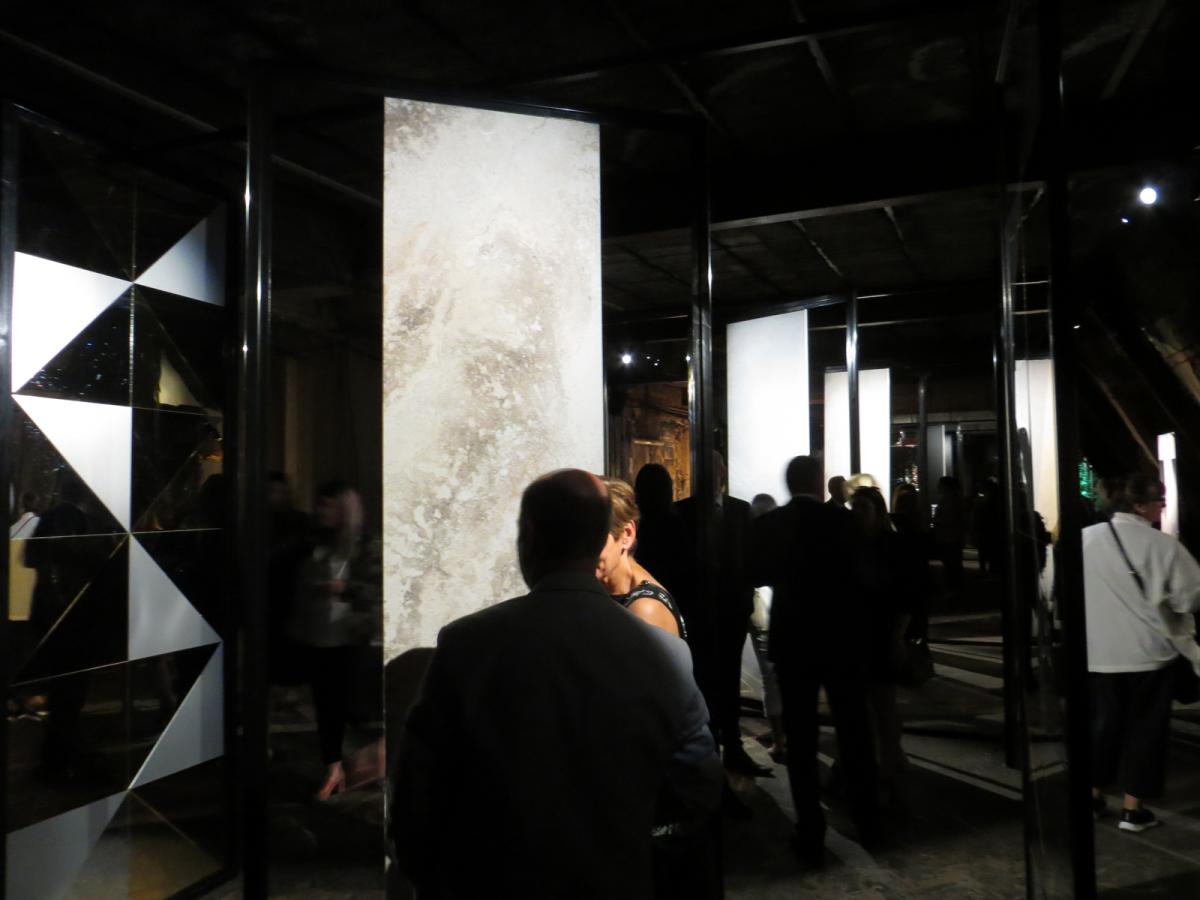 At the launch party of Caesarstone's Metropolitan Collection in The Barge House on London's South Bank in May.