Lovell Stone Group celebrates its first decade
Lovell Stone Group celebrates 10 years of trading today (1 July).
The Group (originally called Lovell Purbeck) was founded by brothers Simon and James Hart when they acquired Purbeck quarry company D&P Lovell in 2009.
They had been looking for a business opportunity to follow up the success they had enjoyed in the dimensional stone market with Forest Pennant, which they had bought into in order to promote its paving as Royal Forest Pennant. They could see opportunities in the Purbeck stone market, given its famous and historical provenance.
"We wanted to build a family business with a reputation for excellence and this seemed like a natural choice for us," says Simon Hart, the Managing Director.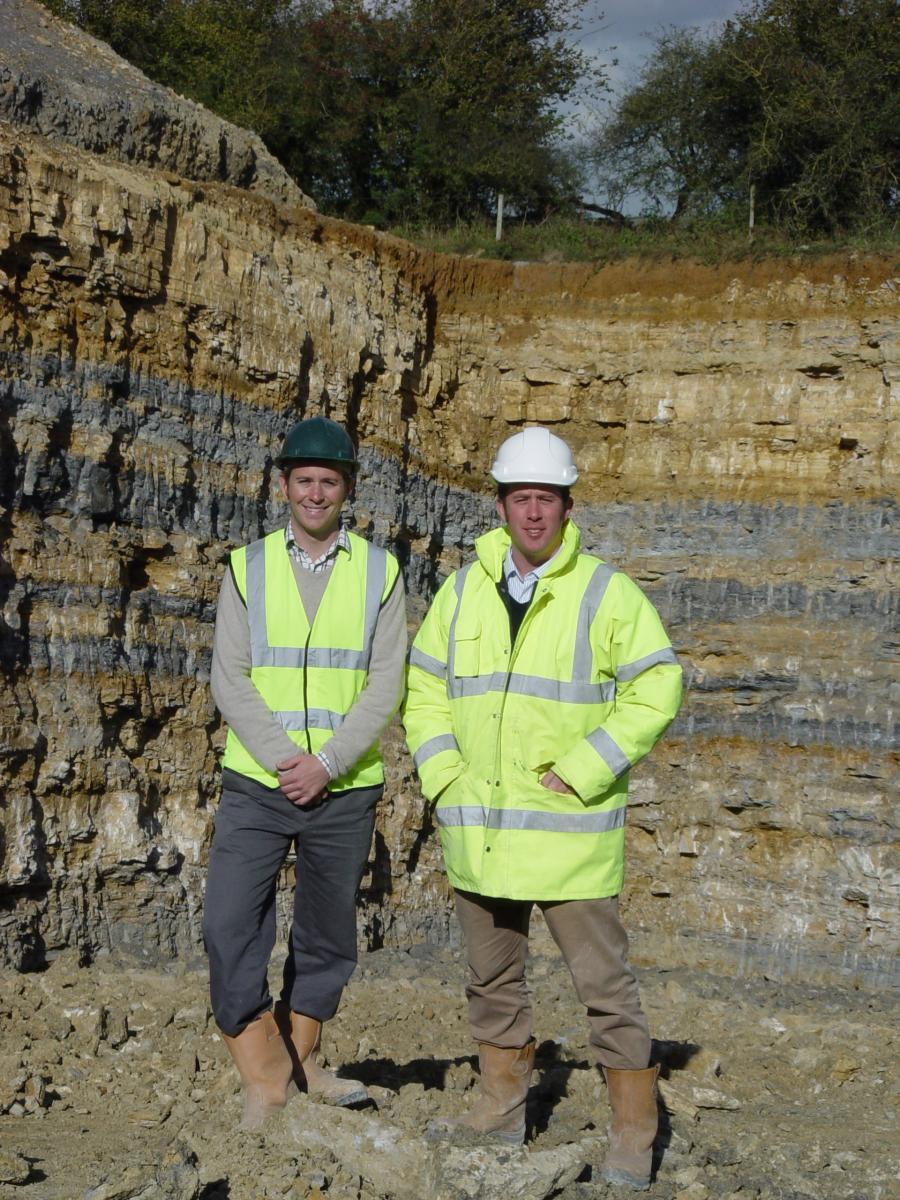 James (left) and Simon Hart in their Purbeck quarry.
Today, Simon and James Hart have a business that offers British stones from five quarries in the South West of England, as well as processing other heritage stones such as Portland and Lincolnshire limestones. Lovell Stone Group acquired Bowden's lias quarry in 2011, Hurdcott Greenstone and Chicksgrove in 2013, and Hartham Park Bath Stone in 2016.
James Hart, Commercial Director, says: "Our growth and success are testament to the hard work and support of all our staff, many of whom have been with us since the start. We initially started with 20 employees. Now we employ over 70 people across the five sites. And, of course, we wouldn't be where we are today without our customers. We've worked on some fantastic projects and have developed some long-term partnerships, which reflects our passion, experience and insight in the industry."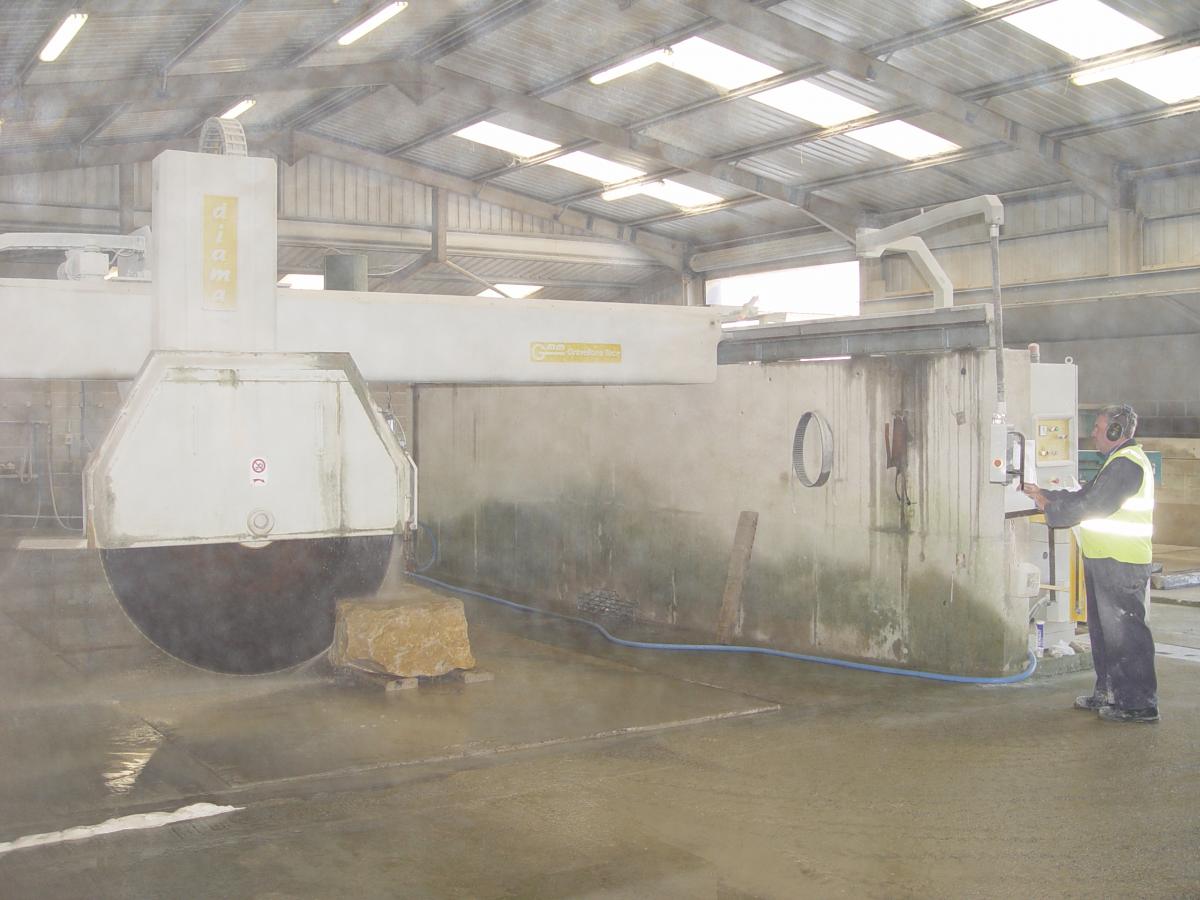 A substantial investment programme has put Lovell Stone Group among the leaders of the stone producers in the UK.
Simon has pushed forward a substantial investment programme of new state-of-the-art machinery and infrastructure at all the sites. "All the quarries we acquired had huge growth potential but needed significant financial investment, and none more so than Bowden's and Chicksgrove… the Chicksgrove site was little more than a shed and Bowden's was just a field.
"Hartham Park, our underground Bath Stone quarry, was acquired in February 2016. In just under a month, we managed to bring up to the surface our first block of bath stone, which in part was testament to the experienced team we have there. 2019 is a key year for us at Hartham Park - we have constructed and opened a new drive-in-drive-out shaft, finally allowing us to easily access the underground, improving efficiencies and increasing production," says Simon.  
James adds: "Looking back over the past 10 years gives you an opportunity to reflect on some of the wide variety of projects we have worked on, from the new build developments, the bespoke private projects and the prestigious schemes.
"But for me," says James, "the award-winning Buckfast Abbey where the entire floor was replaced with intricate blends of Purbeck Stone, and our first Gold Award at RHS Chelsea Flower Show in 2012, designed by Andy Sturgeon, are my personal highlights.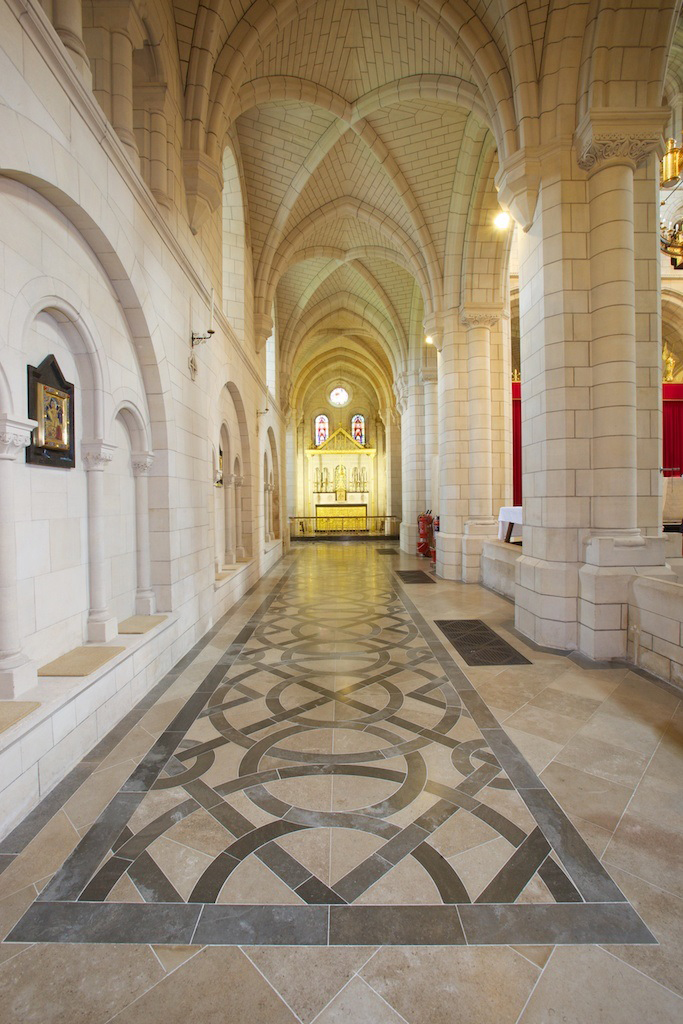 Award-winning Purbeck floors at Buckfast Abbey between Newton Abbot and Totnes in Devon.
"We are also committed to our responsibility as a sustainable and environmentally conscious business - we've invested in solar panels, water treatment systems and quarry restoration work.
"We are constantly looking to develop new products lines and minimise waste and are working to ensure the long-term sustainability of the quarries."
Simon and James feel it is important to support the workforce of the future and are actively involved with the colleges in Bath and Dorset that offer stone carving and masonry courses. Among their support for the colleges recently was the Lovell Stone Group carving competition at Bath College, where the short-listed entries were shown at the Natural Stone Show in London for visitors to vote for a winner. (Read more about there here.)  
Where do Simon and James Hart see the business in the next 10 years?
Simon: "For us, our vision is to see continued growth and ensure that we have long term, sustainable reserves of stone, which has been getting more difficult due to restrictive planning regulations. Re-investment back into the business continues to be key - both in infrastructure and in people, and remaining true to the family business ethos that has seen us grow over the past 10 years into a profitable UK business. 2019 is shaping up to be another busy year with more exciting developments in the pipeline and, who knows, maybe acquiring other quarries, adding more stone to our product range."