Neolith plans for growth with a stand at Hard Surfaces
This year marks the 10th anniversary of Neolith sintered stone – and the investments made by TheSize, which makes the material, in 2018 have positioned it for significant growth this year.
Part of that growth plan is a stand at the Hard Surfaces exhibition co-locating in ExCel London with the Natural Stone Show from 30 April to 2 May.
During the Show, Andreas Manero from TheSize Surfaces will also be presenting a case study under the title of 'Enigma Variations' during the Show's 'Marrying Tradition to Technology' seminar.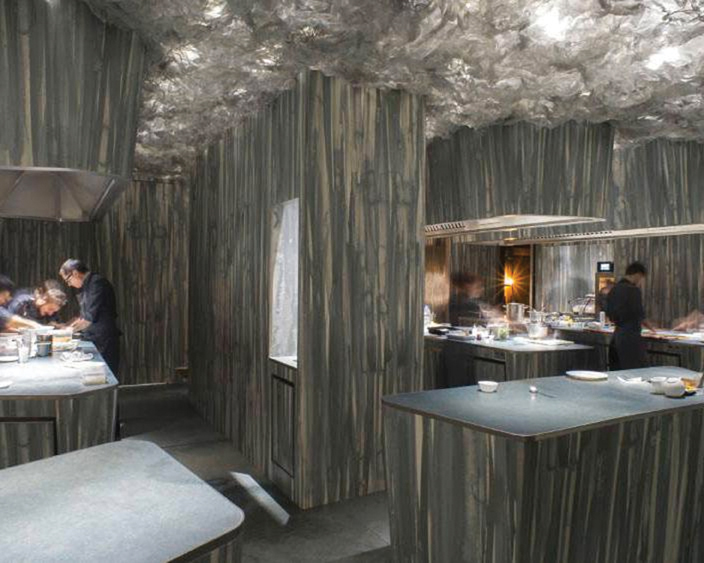 The Enigma restaurant.
He will explain how Neolith extra large slabs have been used to create extraordinary interiors in The Enigma restaurant in Barcelona, the latest gastronomic expression of one of the world's top chefs, Albert Adrià. Combining a kitchen, cellar, and cocktail bar, Enigma is a 700m2 labyrinth created by RCR architectural studio and designed to surround the diner in an atmosphere of mystery.
Exhibiting at Hard Surfaces comes a year after TheSize took direct control of the development of its business in the UK by opening a Neolith and Granith warehouse in Harlow, Essex.
The company said then it planned to open a London showroom, which it has now done by taking over the unit in the Business Design Centre in Islington previously run by QF Distribution, which, until last year, represented Neolith in the UK. It has refurbished the unit and rebranded it solely with the name of Neolith.
Setting up in the UK was a significant move, but it was only one part of a major development internationally by the brand last year. The London showroom was one of 10 opened around the world. The others are in Madrid and Barcelona in Spain; Tokyo, Japan; Ramallah, Palestine; Singapore; and Manhattan, Phoenix, Dallas and Salt Lake City in the United States. Four more are opening this year, in Milan, Rome, Amsterdam and Düsseldorf.
At its factory in Spain, Neolith opened a fourth production line to satisfy the expected increase in demand.
In the UK, Francisco Sanchez, formerly the UK General Manager of stone wholesaler Ingemar, is now the Neolith general manager with 10 people working alongside him. Jesús Esteve, from the family in Spain that owns TheSize, has moved to London to oversee the UK business as its Executive Director.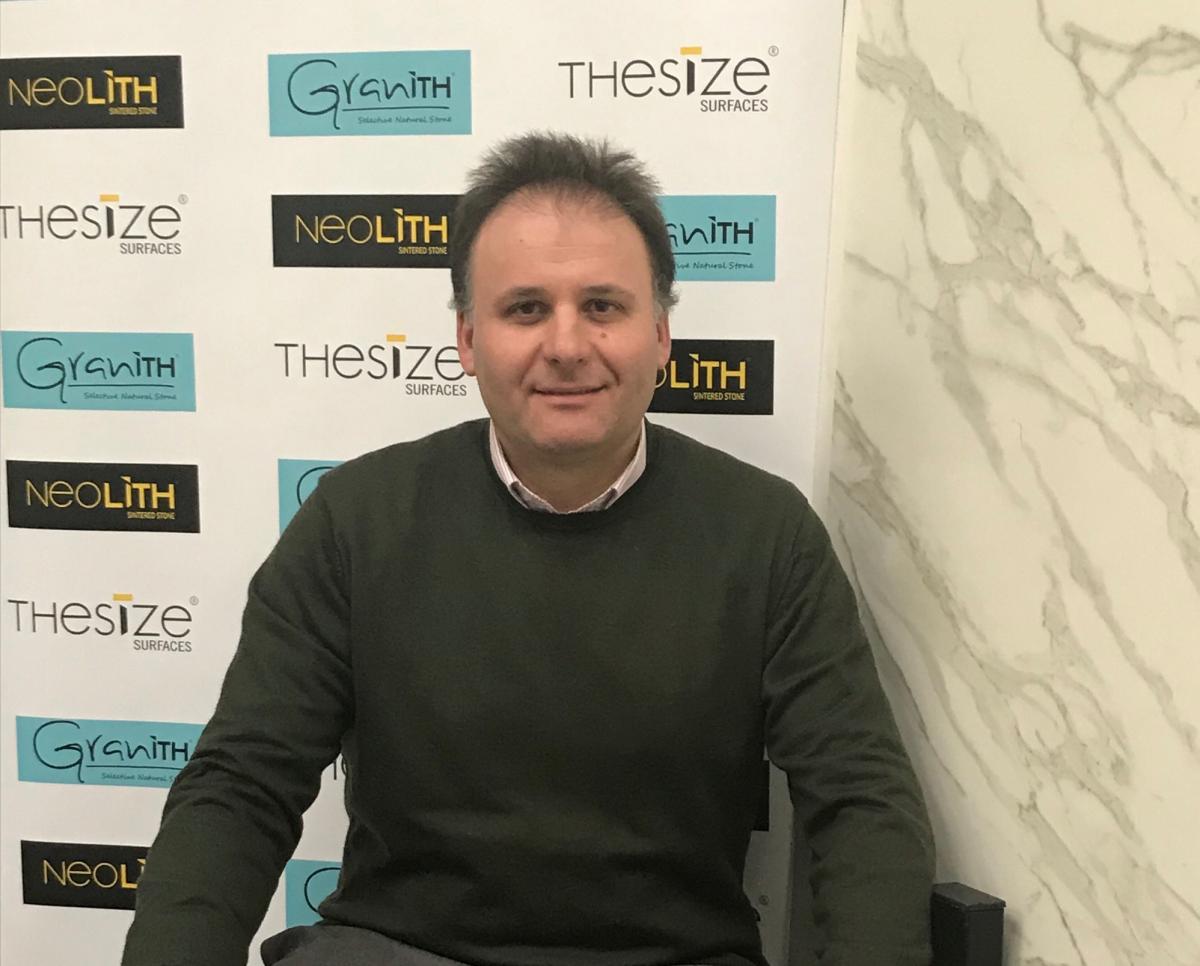 Meet Francisco Sanchez, general manager of Neolith in the UK, at the Hard Surfaces exhibition in London at ExCeL 30 April-2 May.