Surfaces: Still all white in 2023
New products for 2023 from three of the major worktop product suppliers stick to the natural look of stone.
Mostly the new designs are variations on white marble, although Cosentino has been a bit more adventurous with its Dekton Pietra Kode, a collection developed with designer and architect Daniel Germani.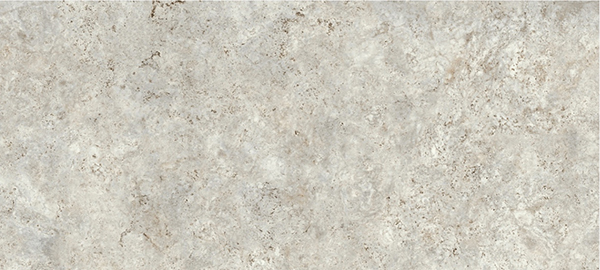 The carbon-neutral Dekton surfaces of Pietra Kode are the third collection from Daniel Germani. His previous 'Industrial' and 'Chromica' collections for the brand were inspired by an industrial aesthetic, while the seven designs that make up Pietra Kode are influenced by the natural stones of Vicenza, travertine, and Milan's Ceppo di Gré.
"For this collection, I spent a lot of time decoding each stone's history in Italian architecture and reimagined them in a contemporary design with all of the benefits of Dekton," said Daniel Germani.
"Pietra Kode is a collection that showcases luxury in the small, understated details. It's designed with the future in mind and compliments any space in a way that won't go out of style."
From Lapitec come five new additions to the Musa collection.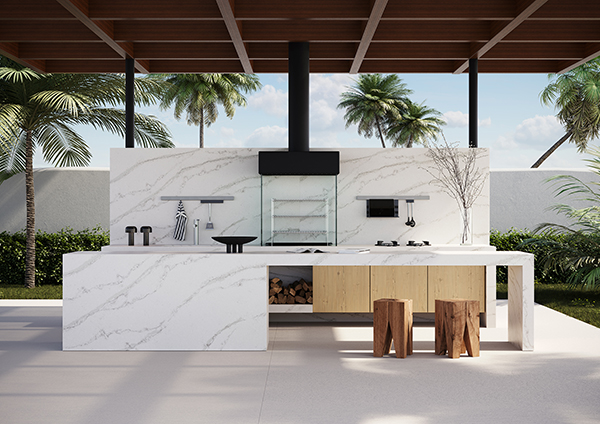 Lapitec, made in Italy to a formula that is free from crystalline silica, comes in jumbo size 'full body' slabs – that is, with the veining going throughout the product rather than being printed on, as it usually is on other brands of sintered stone and ceramics.
This full body characteristic is emphasised by the new designs that join the Musa collection. From the softness of Bianco Serena, with golden veins on a chromatic base tending towards ivory, to the rigour of the grey texture of Bianco Atena, the new colours offer five more interpretations of the white marble theme.
Marcello Toncelli, at the helm of the brand developed by Breton, well known for its stone processing machinery and quartz manufacturing lines before it developed the process of making Lapitec, says: "Lapitec does not use inks or petroleum derivatives. That's why the range draws on earthy tones, in white, black and grey in different shades.
"Research never stops at Lapitec and these five new colours are designed to meet the demands of the kitchen market in particular, which is of fundamental importance to us and an integral part of Lapitec's development strategy for the coming years."
And the latest in marble look ceramics from CRL Stone come in MDi (Minerals, Design, innovation) surfaces from Spanish company Inalco.
These 20mm thick, large format slabs are said to be eco-friendly thanks to water-based inks and glazes, the use of 35-45% recycled materials and 100% re-use of water in their manufacture, saving up to 10million litres of it a year (compared with using it once only). Nearly all the waste minerals from the manufacturing process are also recycled.
Inalco is in Alcora, a Spanish town with a long tradition of making pottery. It became particularly famous in Britain thanks to the Royal Porcelain & Pottery Factory that opened there in the 18th century.
The body of the MDi material colour matches the surface decoration to provide visual continuity, while the veining is printed on the sides as well as the surfaces.
CRL Stone says these new products, produced exclusively for it by Inalco, respond to the trend for nature-inspired surfaces in kitchen design with bold patterning that exudes a timeless elegance fitting into any setting.
In fact, says CRL, all the advantages that make the surface so suitable for use in the kitchen also make it ideal for use in bathrooms and outside.
The intense white background with contrasting veining looks stunning over large areas of worktops and splashbacks, but can also be used in conjunction with contrasting shades to move up a gear.