What's Cooking? Neolith identifies kitchen trends for 2021
From integrated islands and statement splashbacks to a fusion of cultures and green material choices, these are some of what 2021 has in store for the contemporary kitchen, according to sintered stone manufacturer Neolith.
Neolith sees this year as being an exciting one for interior design as the trend to 'improve' rather than 'move' continues.
The kitchen is now one of the most used spaces in the home, assuming the role of office, crèche, school, social area and dining space, in addition to its traditional culinary role.
As priorities change, so the room evolves, and many are reappraising layouts, furniture, fixtures and fittings.
It's something Neolith has been closely monitoring, allowing it to offer its take on the coolest colours, latest looks and stylish schemes to lift kitchens to the next level.
The 'Scandi' look has been popular for many years but 2020 saw this shaken up, adding a new, cultural twist to the style with 'Japandi'. This is a symphony of different tones and textures, a fusion of aesthetic principles combined with natural tones and textural differences to deliver balance and harmony.
Emphasising tranquillity and spirituality, it counteracts the busy life of the kitchen.
For a Japandi look less is more. For example, juxtaposing honey-coloured timber (Neolith's La Bohème) with rough-hewn volcanic rock (Basalt Black) creates an attractive backdrop to understated furniture and minimalist art.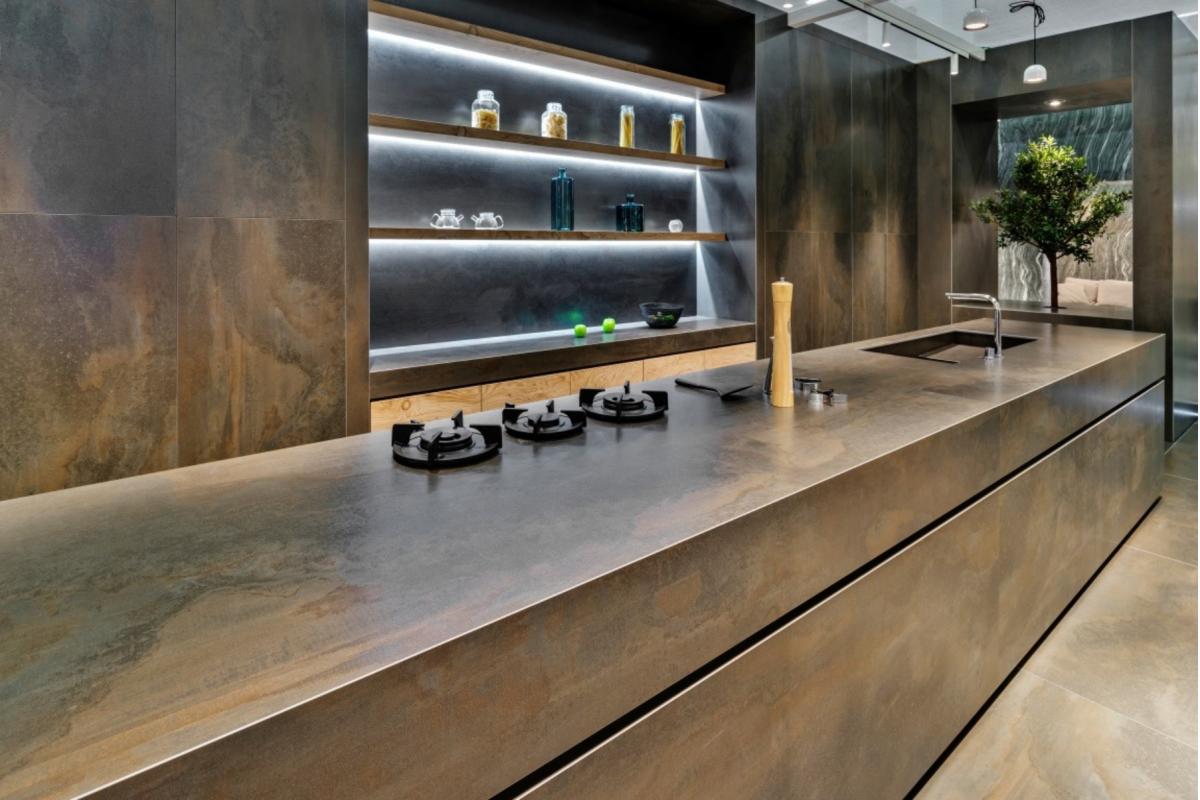 Kitchen islands have risen to the top of the homeowner wish list. Large, central islands create a wonderful, convivial feel and emphasise the room's multi-functionality, helping to highlight that it is not only a space for preparing meals.
The growing interest in large-span, and generously-proportioned islands is complemented with an increasing desire for an opulent appearance. Neolith says it has seen an uptick in demand for luxurious looks, ranging from cool and crisp Carrara marble (Calacatta, Estatuario) to bolder patterns (Calacatta Luxe, Pulpis), even exotic granite (Mar Del Plata).
The move towards expansive kitchen islands is also complemented by an increasing preference for having them fully integrated with cabinetry and appliances. With space in the modern home at a premium, making the features work as hard as possible is essential.
Incorporating draws, bins, dishwashers, sinks and hobs into the island frees up space around the perimeters. These can be disguised by using one colour for the cladding, creating a captivating monolithic effect. Light greys (Zaha Stone) and monochromatic (Nero Marquina) are currently particularly popular.
A splashback in an eye-catching, colourful pattern is the perfect way to create a simple artistic statement. It's becoming a much sought-after feature in 2021.  
While striking, highly detailed surfaces remain popular (Amazonico; Krater), and we're starting to see homeowners becoming more experimental, using non-traditional effects such as terrazzo (Retrostone) and concrete (Phedra; Beton).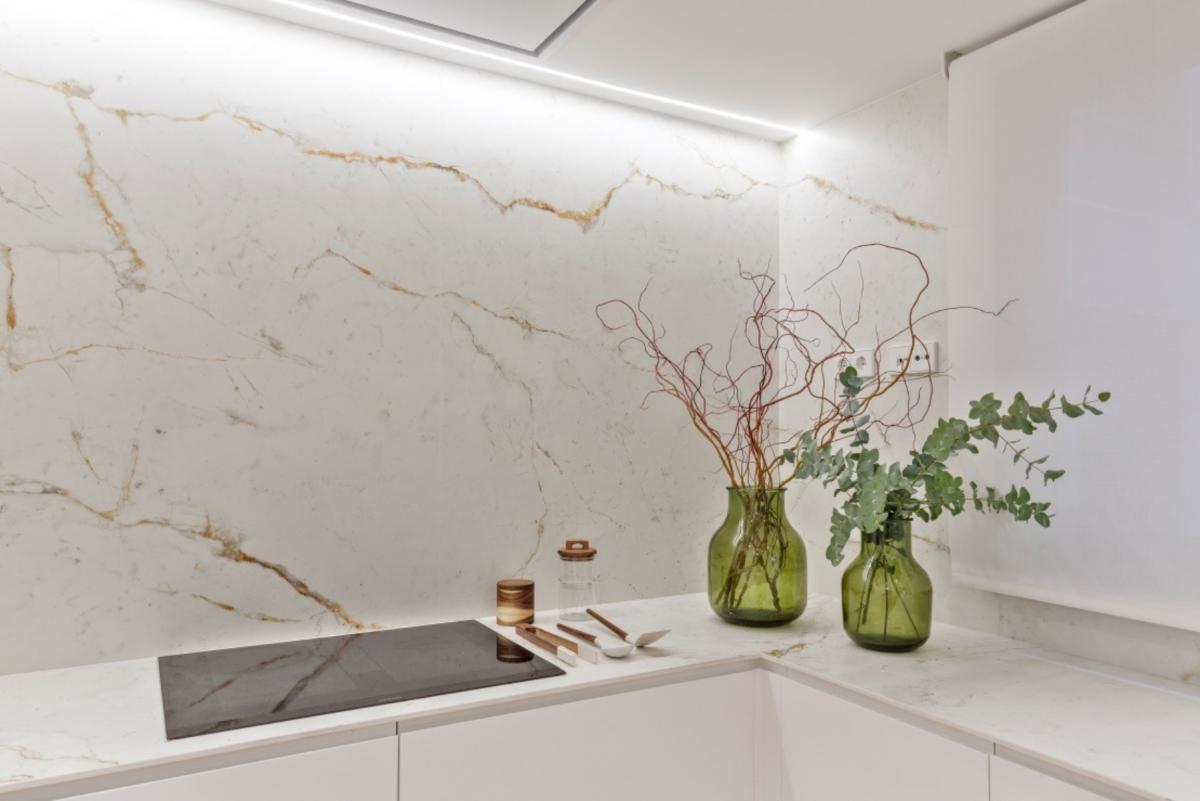 People are becoming far more conscious about the performance and composition of the materials they choose for their kitchens, particularly surfaces.
Where once visual appeal dominated decisions, more people are now considering the performance qualities of what they choose. They're looking for long-term value and materials that can survive the kitchen environment. They also want to know their investment is a sustainable one. Neolith expects demand for responsibly manufactured products to increase.
Covid-19 has focused attention on high standards of hygiene and Neolith says it is committed to providing information about how its surfaces are ultra-hygienic, easy to clean and safe within the residential setting, whether in the kitchen, the living room the bedroom of the bathroom.
Specific cleaning guidelines as well as a list of suitable products with which to wipe down its surfaces can be found here. Neolith advises that this should be done on a daily basis alongside other fixtures and fittings within the residence. Above all, Neolith promotes universal public health and safety and will continue to do so following the resolution of the coronavirus crisis.
Sintered Stone is made by squeezing minerals such as granite, glass and natural oxides together under extreme force (more than 4,000tonnes per square metre) and then heating it to above 1200degC in a kiln. Patterns can be applied to the surface of the material.