Radianz company buys Turkish manufacturer
The Korean company that makes Radianz quartz (sold in the UK by Gerald Culliford in the South and the Thomas Group in the North), Lotte Advanced Materials, which also has a major facility in Los Angeles, USA, has significantly increased its production capacity with the acquisition of Turkish quartz manufacturer Belenco.
Based in Turkey's third-largest industrial complex, Manisa OIZ Industrial Park, the Belenco facility's two production lines are capable of making more than 230,000 slabs of engineered stone a year.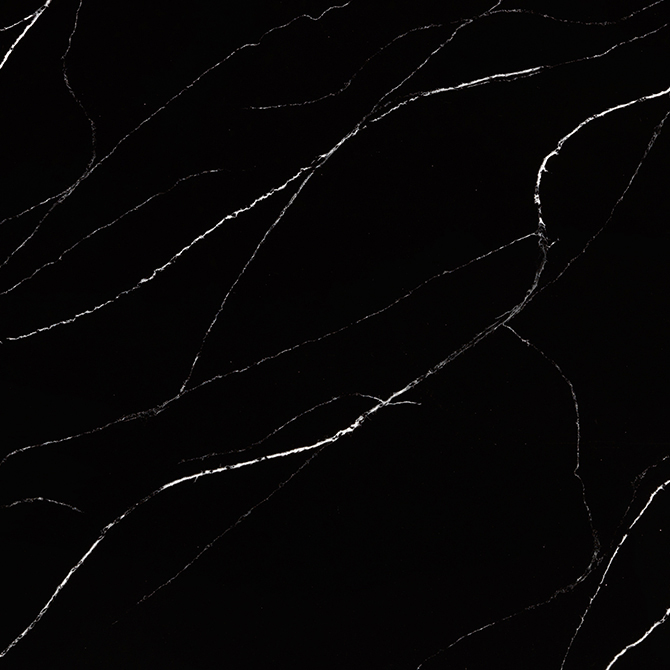 Marquina Lavagna ML950, part of the new Radianz Cirrus Collection.
Belenco uses Breton manufacturing technology. Lotte Advanced Materials was licensed by Breton last year and uses the technology to produce its new Radianz Cirrus Collection. 
Dale Mandell, director of business development at Lotte Advanced Materials USA Inc, says: "Our goal is to be the worldwide leader in the manufacture and delivery of exceptional quartz surfaces, and the acquisition of Belenco represents a major milestone in achieving that objective. Lotte's addition of Belenco's capacity and technological expertise will benefit distributors, dealers, designers, and consumers for decades to come." 
The Radianz quartz countertop line consists of more than 50 designs inspired by nature.
Some tips on choosing Radianz
For householders looking to add some drama to their kitchen without overpowering the space should choose a neutral yet detailed worktop such as the marble-effect, eye-catching surfaces from premium quartz brand Radianz.
With dark flecks and elegant taupe veining, Milan Macchiato is the perfect example of how a neutral worktop can bring character and interest to a kitchen. Teamed with a contemporary clean splashback and simple Shaker-style cabinetry, the worktop will act as a stylish focal point.
Then there is Antigua Beach, a terrazzo-style pattern with beige undertones complemented by the scattering of stone-effect detailing to provide another stunning neutral kitchen backdrop.
Characterised by subtle patterns and veining, the high-density, non-porous composite surfaces provide the refined feel and appearance of natural stone with added practical benefits ideal for food preparation. Scratch and heat resistant, Radianz is durable and easy to wipe clean. The quality of Radianz provides the perfect kitchen work surface, both practically and aesthetically.