SHAD focuses on the dangers of dust but there are other hazards in the stone working environment – report by Stone Federation Great Britain
The focus was on dust and respirable crystalline silica (RCS) when Stone Federation Great Britain and the Health & Safety Executive teamed up to present a SHAD (safety & health awareness day) for the stone industry at Schlüter's new training centre in Coalville, Leicestershire, in April. But dust is not the only danger facing stone workers. Here, Stone Federation reviews health & safety in the stone industry and the initiatives the Federation is taking to help Members protect their employees.
Changes in legislation and better information on causes of accidents and the effects of ill health since the introduction of the Health & Safety at Work Act some 41 years ago have moved health & safety higher up the agenda for employers, employees and, of course, Stone Federation Great Britain (SFGB).
The Federation has always had health & safety as a major part of its work. The role of a Federation includes influencing legislation, informing members of when new regulations are to be enforced and giving its members advice and training to enable them to be compliant.
SFGB decided from January this year to use the services of Nigel Stubbings of Stubbings Business Solutions to be the Federation's Health & Safety
Co-ordinator to ensure that the Federation continues and develops its proactive role with its relationship with the Health & Safety Executive (HSE) and its services to Members and the natural stone industry as a whole.
The Chief Executive, Jane Buxey, and Stone Federation members continue to be involved in meetings and representation on relevant groups and this gives added strength to the Federation's involvement in health & safety at all levels.
The Federation has always worked closely with the HSE and the relationship has been enhanced by inviting it to join the Federation on its stand at the Natural Stone Show at ExCeL London last year.
HSE staff met and advised Federation members and non-members alike, reinforcing the message that we are all working together to make the industry a safer place.
After the Natural Stone Show HSE invited the Federation to attend a briefing of HSE Inspectors before the blitz last summer when Inspectors visited 60 stone companies in the South of England (read more at bit.ly/H-Sblitz). This was a worthwhile exercise and enabled us to let the Inspectors know what to expect.
A great example of HSE and Stone Federation working collaboratively to improve safety was the production of the Fireplace Surrounds Data Sheet on the correct fixing of fireplaces.
It arose following the death of a child who had clambered on to a stone mantlepiece of a fire surround that was not securely fixed to the wall. The surround fell and the child died from his injuries. The coroner presiding over the inquest asked Stone Federation to produce a document on the safe fitting of fireplaces as none existed. The HSE asked to assist and have it advertised on its website. HSE and the Federation agreed it should be freely available in order to try and prevent any further accidents or deaths. To date, 8,000 copies of it have been downloaded from the Stone Federation website alone.
There are other groups that Stone Federation works closely with on health & safety. They are listed below with a brief description of the work they are involved in.
Quarries National Advisory Committee (QNJAC)
QNJAC produces guidance, tool box talks, and other information to assist the industry in achieving its ultimate aim of zero harm. SFGB is represented on this committee by John Myers from the Myers Group, who does an excellent job of putting forward the industry's views and diligently reporting progress back to the Federation.
Cement, Ceramic, Concrete, Heavy Clay, Refactories, Glass, Stone, and related non-metal Mineral Product Industries Joint Health & Safety Advisory Committee (CHARGE)
CHARGE provides a forum for exploring common health & safety themes, sharing good practice and informing strategic direction to health & safety initiatives in member organisations. It has representatives from industry and trades union and is chaired by HSE.
The committee has produced a strategy that includes helping deliver the objectives in HSE's 'Helping Britain Work Well' programme. There are six key areas:
Acting Together
Tackling ill health
Managing risk well
Supporting small employers
Keeping pace with change
Sharing our success
SFGB was elected as a member of CHARGE in March this year and is represented by Nigel Stubbings, who says he has achieved a lifelong ambition of sitting on a committee with the longest title! 
HSE is pleased to see Stone Federation become involved as it believes it will be of great benefit to members.
Safety & Health Awareness Days (SHADs)
Following on from the successful SHAD at The Building Crafts College in September last year (and others before that) organised by Stone Federation with HSE, the further event was held at Schlüter in Coalville in April.
These are popular events open to Federation Members and non-members and give people a chance to hear directly from HSE speakers what they are expecting and the standards companies need to meet. 
HSE gives practical advice on how to meet all the relevant legislation and they welcome a lively exchange with members on the various topics discussed.
HSE – Stone Industry Supply Chain
The Federation is about to commence work with the HSE to work with suppliers in the natural stone industry to identify and improve the best examples of materials and tools available to stone companies.
This will enable members to have a direct involvement in making sure that the tools and equipment they have to work with every day perform well, while enabling them to be health & safety compliant.
Health & Safety Forum
The Federation is replacing its health & safety committee with a Health & Safety Forum, which will meet twice a year. 
The Forum will be chaired by CEO Jane Buxey and the Federation is seeking company directors and health & safety professionals from among its  member companies to sit on this forum.
Ian Smart of HSE has agreed to attend the meetings and it will prove to be a useful place for a frank exchange of views and the sharing of best practice. 
Once again, Members will be at the forefront of all health & safety legislation and will hear about all the latest developments from HSE ahead of the game.
Any SFGB Members reading this who want to be part of the Forum, either in person or by email, should contact [email protected].
SFGB Membership Criteria
In line with these developments in health & safety, the Federation has made it mandatory for its Members to complete an annual health & safety survey.
The Federation will use the information gathered to help Members improve health & safety in their workplaces and monitor those improvements across the industry.
The HSE has welcomed this initiative and feels it is yet another sign that the Federation is proactive in this arena.
Health & Safety Guidance Notes, Data Sheets and Publications
The Federation produces the following for its Members:
Fireplace Surrounds data sheet
Split Pin Lewis (Lifting Appliance) Guidance
Safety Alert – Death From Stone Slab Handling
StoneSafe – HAVS Guide
StoneSafe – Hazardous Substances – Appendix 1
StoneSafe – Hazardous Substances – Appendix 2
Slip Resistances testing, assessment and guidance
Barrister's Opinion on Slip
Further guidance will be produced as it is needed. 
SFGB Membership Services
The Federation has improved its service to Members by providing a 24-hour-a-day / 365-day-a-year  health & safety advice line. It will shortly also be introducing an online health & safety audit tool for Members to use to stay on the right side of HSE.
Respirable Crystalline Silica (RCS)
A small number of substances are already regulated at European level, including RCS, which is about to be even more tightly restricted.
The European Commission proposes to include it within the scope of the Carcinogens & Mutagens Directive (CMD) at EU level, which will include the UK as long as we don't leave the EU on 23 June, and possibly even if we do. The legislation would most likely be applied to process-generated RCS – that is, dust produced from cutting and polishing.
Many sectors of industry in Europe have adopted the NEPSI (European Silica Network) agreement with a view to providing protection to workers voluntarily.
The negotiations for NEPSI were sponsored by the European Commission and were seen as a pioneering example of social dialogue that could be an alternative to legislation.
Implementation of the CMD could see the collapse of the NEPSI agreement, or at least the withdrawal of some of the signatories. Several Stone Federation members provide data under this arrangement.
Stone Federation is involved in the respirable crystalline silica regulation registration debate and is poised to offer the best and most appropriate support for its members.
All in all, there are interesting and proactive times ahead for the Federation and its members in the health & safety arena.
Harsher penalties for health & safety offences begin to bite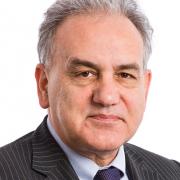 Neal Stone, Policy & Standards Director at the British Safety Council: The courts are getting tough on health & safety.
The prosecutions of two major UK companies last month (May) have demonstrated the significance of the changes in sentencing guidelines introduced in February and now being applied by courts in England and Wales for health & safety offences.
Builders Marchant Travis Perkins was fined £2million after a customer was run over by one of its vehicles and Balfour Beatty Utility Solutions was fined £2.6million after a man was killed when an unsupported trench collapsed and buried him.
Over the past two years, the British Safety Council has repeatedly said planned changes to the sentencing guidelines for health & safety offences would result in significantly greater fines. And they have.
Neal Stone, Policy & Standards Director at the British Safety Council, says that the changes have been a long time coming. He says the convictions of Travis Perkins and Balfour Beatty Utility Solutions "provide clear evidence that the courts are getting tough with organisations who are found guilty of serious breaches of health & safety law.
"The possibility of significantly larger fines is now a reality. Rightly so."
But the British Safety Council is concerned about the length of time cases can take to come to court. In the case of Travis Perkins it was four years and for Balfour Beatty Utility Solutions it was six years.
Concerns were raised by Professor Löfstedt in his review of the health & safety framework that has brought about these and other changes in health & safety legislation and practice. Commitments have been given by HSE and the Government to shorten the time it takes to bring cases to court.
Neal Stone: "Large fines will not be effective if they do not contribute to greater compliance. It will be some time before we see the extent to which large fines influence the behaviour of those with health & safety responsibilities. In the meantime, we will undoubtedly be seeing more fines of this magnitude imposed by the courts."