10 Emerging Talents recognised as next generation leaders
Congratulations to the 10 Emerging Talents of the stone industry judged to be most likely to be leading lights in the years ahead.
They were chosen from a shortlist of 20 determined before the Natural Stone Show at ExCeL London 6-8 June. You can see the shortlist here. 
The 10 winners were announced during Industry Day at the Show, which was 7 June, although the judges conceded that everyone shortlisted was a strong contender to be considered an Emerging Talent and it was only the rules of the competition that required just 10 to be chosen.
Eric Bignell, the Editor of Natural Stone Specialist magazine, who congratulated each of the winners as they received their prizes, said he fully expected to hear more from all 20 of them in the years ahead.
The 10 winners are (in alphabetical order of surname):
Jeremiah Clark
Technical Manager - Stonegate Precision Tooling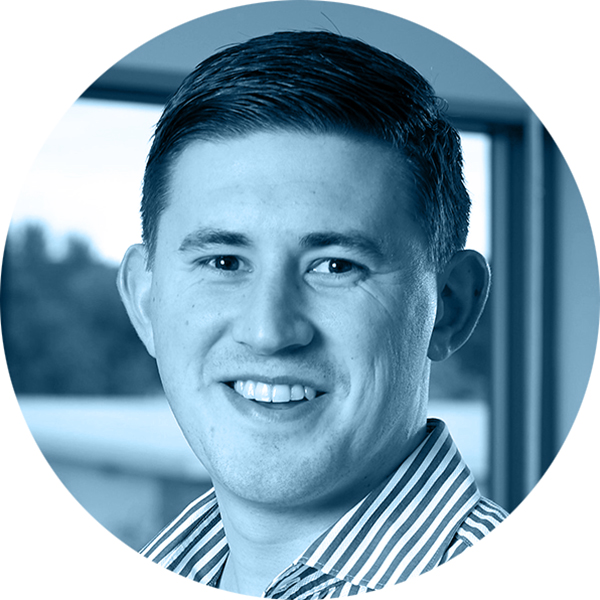 Nominated by Carl Hazell, Director
Jeremiah started with Stonegate fresh out of college in 2012 as sales support for the external account management team. His progression and development from that point was rapid, thanks in no small part to his dedication to improvement and his thirst for knowledge. His role was integral in providing vital backup for the team in a period of rapid growth for Stonegate. In 2018, Jeremiah became an account manager himself and put in the miles and hours to make sure the needs of his customers were always paramount. Part of this support was understanding the challenges stone fabricators faced, so he could help them find solutions which delivered the best work surface for the end user. With a combination of self-learning, guidance and support from specialists already at Stonegate, Jeremiah grew to become 'the' technical knowledge point of contact at Stonegate. In 2020 Jeremiah was made Stonegate's Technical Manager. He has been instrumental in introducing new ranges and has helped orchestrate the Stonegate Innovation & Training Academy that was launched in May this year. Now Jeremiah, still in his 20s, is working on a new factory audit scheme to improve the workflow and maximise profit for stone fabricators.
Becca Cranfield
Director - Athena Stonecare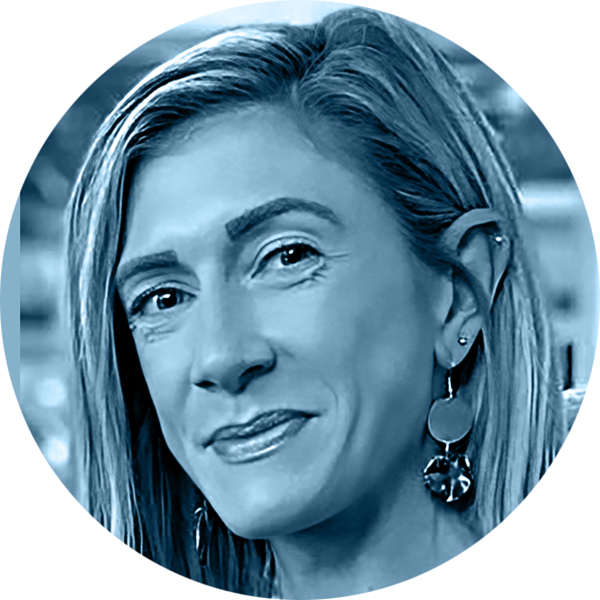 Nominated by Dave Cranfield, Managing Director
As Co-Director of Athena Stonecare, Becca is the driving force behind the expansion of the Company. Joining her husband and then the only employee of Athena Stonecare in 2018, she has overseen the growth of the Company to become a four-person business with an increase in turnover of 300%. She has achieved this by building partnerships with stone suppliers and implementing a digital marketing strategy, while also transforming the systems and processes internally to support the company development. Recognising a reluctance of some to use natural stone and observing an abundance of misinformation on stone maintenance, she has sought to change the narrative on the use of stone surfaces, creating a name for the company as a leading voice on stone maintenance. She is also helping other women to succeed in the stone industry as co-Chair of Women in Natural Stone.
Jason Kennedy
Director - Stone Cladding Systems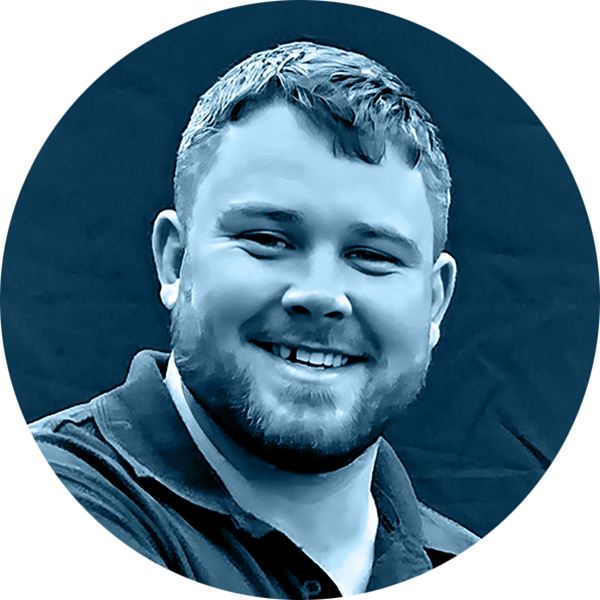 Nominated by Iain Kennedy, Consultant
Jason was working at Realstone in 2016 when the company went into administration. He started his own stone rainscreen company, Stone Cladding Systems (SCS), and completed Realstone's outstanding projects. He designed his own cladding system, Aztec, and for a short period, while his new business was becoming established, took on several part-time and ad hoc jobs to survive. The first project SCS secured on its own involved building a 6m2 test panel at Vinci for CWCT testing. He drove a van to Spain to collect a sample panel and returned the next day to Scotland in time for it to be erected for the planners. Through Covid, his hands-on approach continued to reap rewards, with repeat business growing. He believes he produced the first ever Bath Basebed stone rainscreen in Bath. SCS was approached by Hilti last year and now has an OEM partnership with the ventilated façades frame manufacture. Jason now has a thriving company offering cladding in more than 25 stone types, many of them from UK quarries. He expects SCS to break through the £1million turnover barrier this year.
Arturs Legzdins
Senior Project Manager & Associate Director - Restore London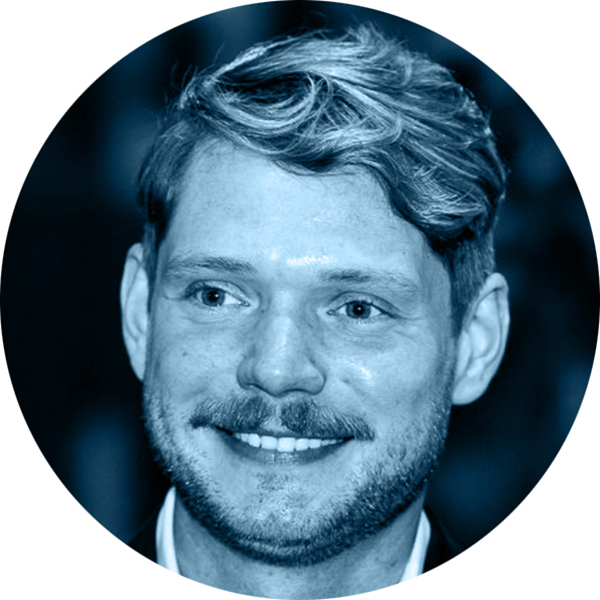 Nominated by John Rushworth, Managing Director
Having gained a Degree in Conservation at Riga Building College in Latvia in 2013, Arturs moved to the UK to expand his practical conservation knowledge. As English is not his first language, he has worked doubly hard, rising rapidly through the ranks of the business, gaining praise, admiration and respect from professional teams. Arturs started as a labour-only sub-contractor for Restore London in 2015. His talent and professionalism quickly became evident and he was promoted to Site Management, Project Management and now to Associate Director. Projects which have benefited from Arturs' input include The Drapers' Hall, The Royal Academy and, most recently, the hugely significant refurbishment, restoration and cleaning works of the Grade I listed National Portrait Gallery. Last year Arturs was part of the Chartered Institute of Building (CIOB) Heritage Delegation to Malta that was researching conservation in the context of climate change. A team player who takes individual responsibility when needed, Arturs has sought ever greater responsibility and thrives on challenges.
Luke Maher
Stonemason - Historic Environment Scotland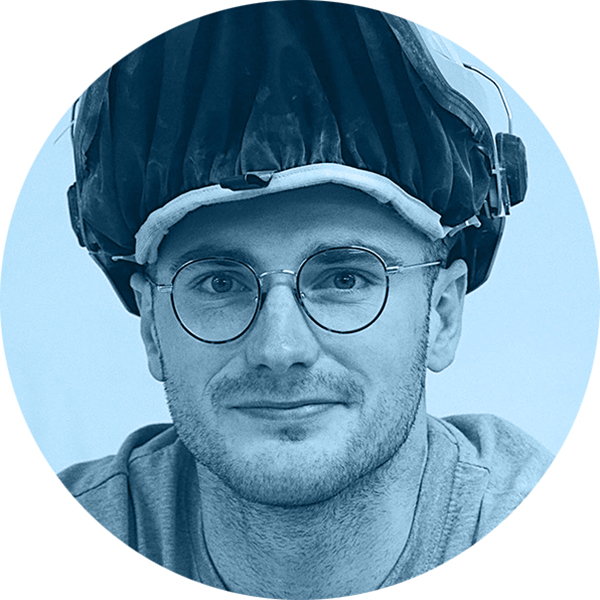 Nominated by Callum Plews, Training Manager at Historic Environment Scotland
Luke is a fully qualified stonemason who has continued to demonstrate his personal and professional development by committing to Historic Environment Scotland's Emerging Leaders Programme, which aims to develop the leaders of the future. He has proven himself to be a highly accomplished craftsperson by gaining a Gold Medal in the SkillBuild UK national finals last year. It was the second time Luke had qualified for the finals, having previously competed in Birmingham in 2019, the same year he was awarded Apprentice of the Year by staff at the HES Skills Training Centre, Stirling. Luke faced the significant challenge of completing his Level 3 Modern Apprenticeship (with Advanced Craft) during the Covid pandemic, when almost all site work was halted. However, due to the scope and quality of works carried out at sites such as St Andrews Cathedral, Dunkeld Cathedral and Doune Castle, he successfully completed the evidence requirements of the qualification.
Stevie Murphy
Apprentice - Planet Granite UK / Planet Sculpture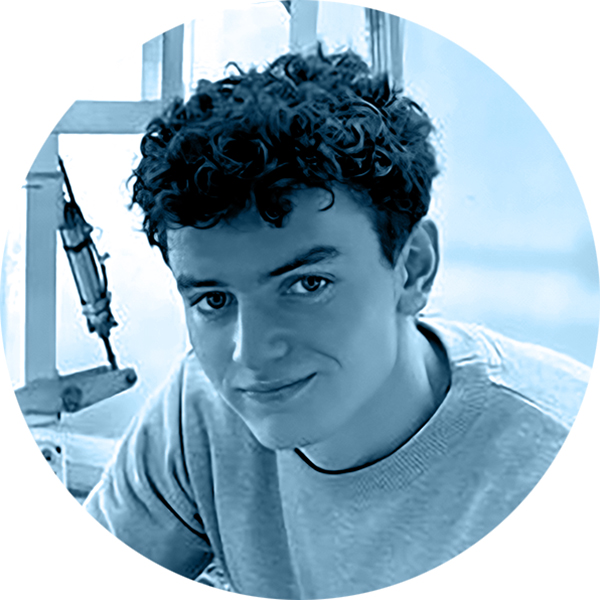 Nominated by Steve Murphy, Managing Director
Stevie was heavily involved in planning the installation of four robots at Planet Granite's facility near Coventry when he was 15 and still at School. Now, two years on, he has just turned 17 and is on an apprenticeship scheme at Planet Granite, where he has already, through his own initiative and largely single handedly, learnt all of the software for 3D CAD, scanning , machining, simulation software and G-code, understanding all the intricacies of the robot systems through sheer determination and with little help other than Google and YouTube. He has thrown himself into the whole project and is now running it so he can pass his knowledge on to the rest of the team. He can crate 3D high-definition scans or replicate by 3D CAD virtually any object, including sculptures, on the robots. These are the skills of the next generation in the stone industry.
Ellie Parker
Sales Manager - Stoneworld Oxfordshire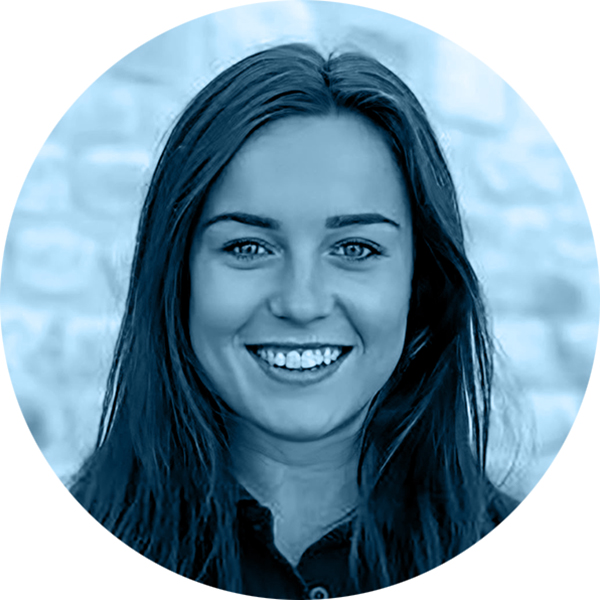 Nominated by Robert Shoebridge, Marketing Manager
Having grown up around her father Rob's natural stone business, Ellie had hands on experience of the stone trade from a young age. She eventually headed up the sales arm of the business and developed long and fruitful relationships with swimming pool builders, designers, trades and end customers, thanks to her extensive knowledge of stone, fabrication, and sourcing. Ellie consistently seeks to increase her own knowledge and disseminate her expertise through CPDs, advisory consultations and open days for trades. Whether Stoneworld is working with a new stone or a design brief that requires devising a new manufacturing construction, Ellie will head her team at Stoneworld to ensure that innovative solutions are identified. Her commitment was recognised last year when she was presented with a '30 Under 30' ProLandscaper Award. Ellie is a member of Women in Natural Stone, promoting more women to join and actively participate in the stone industry. Aged 25, her commitment to self-improvement through books and attending leadership courses is commendable.
Steve Poole
Design Technician - Szerelmey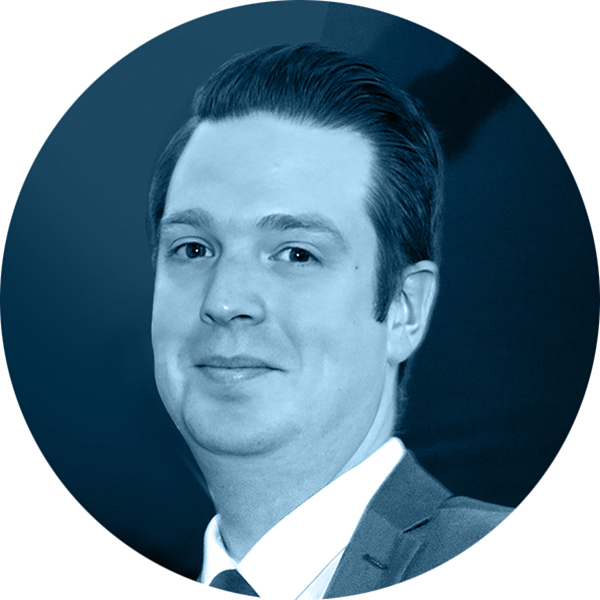 Nominated by Mark Walden, Principal Designer
Steve joined Szerelmey in 2019 as a Design Technician, having come from a background on the tools. He studied NVQ Levels 2 and 3 in Banker Masonry at Bath College and achieved his Diploma Level 2 and 3 in Stonemasonry and Construction. Before joining Szerelmey, Steve gained considerable experience working as a banker mason, eventually moving into the production office and taking on a managerial role. From there he moved to the drawing office, gaining experience as a technical draftsman, and moved to Szerelmey as a Design Technician. High profile projects he has worked on with Szerelmey include One Bishopsgate Plaza, Lucent, Natural History Museum and National Gallery. Steve's hands-on knowledge of stone is invaluable, giving him a depth of understanding of the material that is so important. Lately Steve won the prestigious Master Journeyman Craftsman Certificate Award, having been nominated for it by The Worshipful Company of Masons. It was presented to him by the Lord Mayor of London, Alderman Nicholas Lyons.
Kirsty Smart
Sawyer - Rockford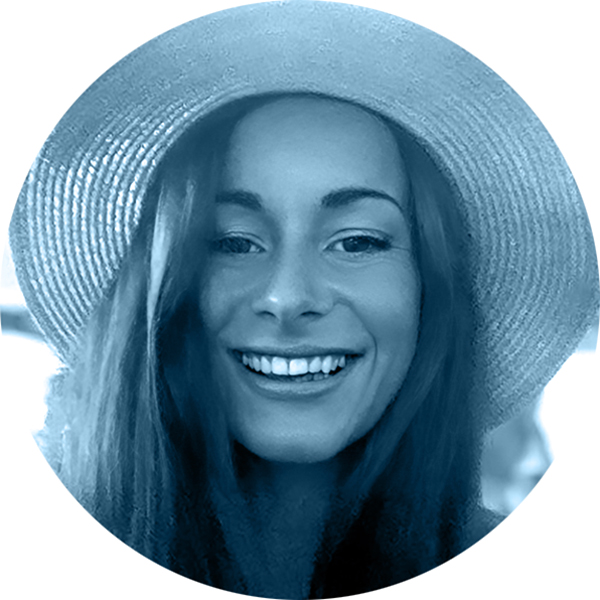 Nominated by Joanna Davila, Director
Kirsty joined Rockford as a temporary worker in the warehouse. She had no background in the stone industry but showed interest in the factory and machinery and began helping on the saw. Within weeks she had mastered the use of the GMM CNC bridge saw and became the main sawyer, showing great dedication and commitment to her role. She has to be reminded to take her annual leave and is a perfectionist with attention to detail that has helped our company solidify its reputation for high quality work. Her training continues so that she can also work the CNC workstation. Apart from being a female in a male driven industry, Kirsty has always shown exceptional enthusiasm for her work.
Jasper Zambelis
Sales & Marketing Executive - D Zambelis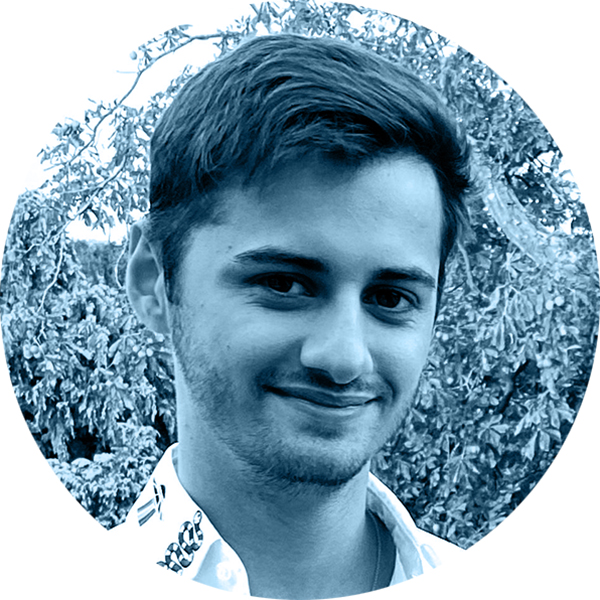 Nominated by Rebecca Smith, Sales Manager
From the age of eight Jasper knew he wanted to work in the family business of D Zambelis. At the age of 21, while studying at university, he managed the project to design and build the company stand at the Natural Stone Show 2019 and still went on to achieve a first with honours. Six months after leaving university, the Covid pandemic started and Jasper, never shying from a challenge, helped create and manage strong marketing campaigns to maintain contact with customers and keep tooling and machinery sales flowing steadily. He designed the colour-coded rebranding of the D Zambelis saw blades to make it easier for customers to choose the blade they need. He has developed the website, online store and mailing campaigns, based on customer feedback and market trends. At the age of 25, Jasper is hardworking, passionate and dedicated.