Undertaking any large-scale renovation is an epic task and Codrington Court, a Grade II* former medieval hall was no exception requiring significant work to both the exterior and interior of the property. Located in South Gloucestershire, parts of the house date back to the 12th century and include a 16th century stone fireplace and even a priest hole. This extensive 10-month restoration undertaken by Stonewood Builders earned the company the title of National Master Builder of the Year in 2021 – the prestigious award from the National Federation of Builders.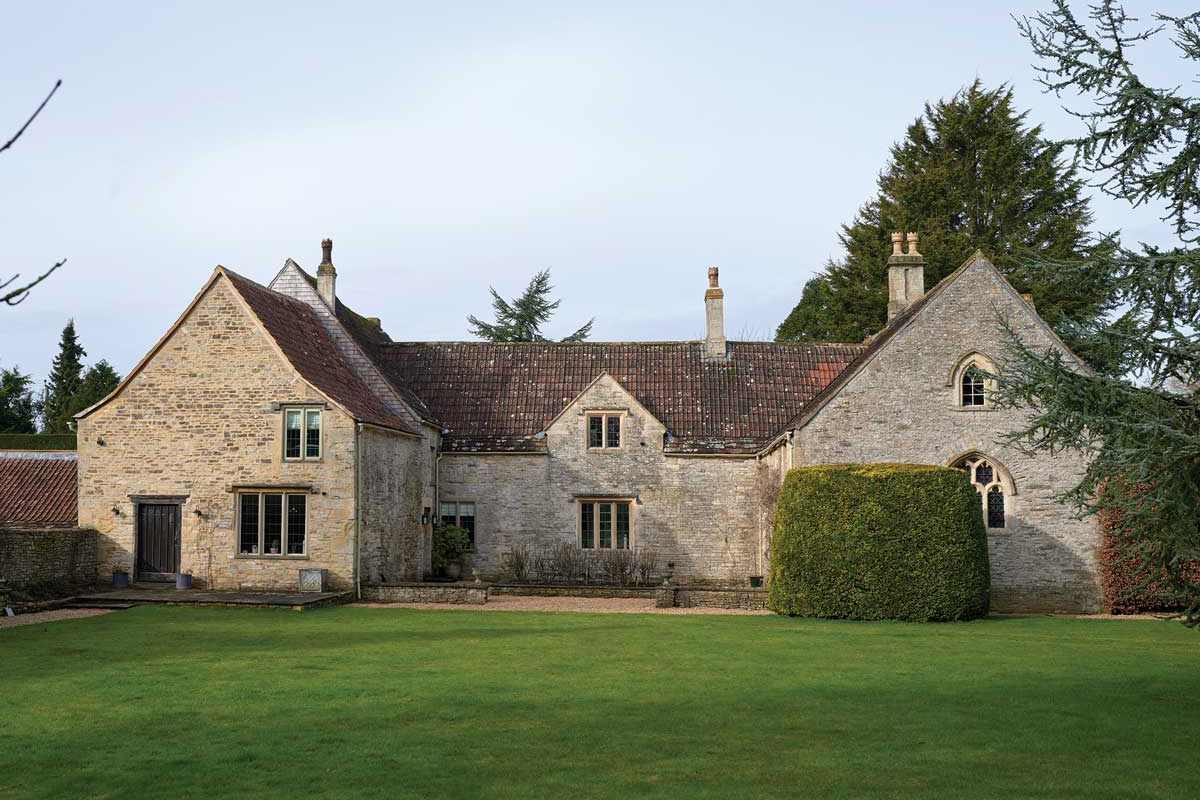 As part of this project, Rachel Cropper of the eponymous Tetbury-based company was tasked with transforming the interior and chose to use work with Artisans of Devizes (who are part of Sarsen Stone Group) to create a stylish and comfortable home that would suit a large family and their pets.
"We felt we needed to use natural materials which would age and patinate over the course of time. The house had a few odd rooms left with flagstone floors so we used this as our starting point", said Rachel.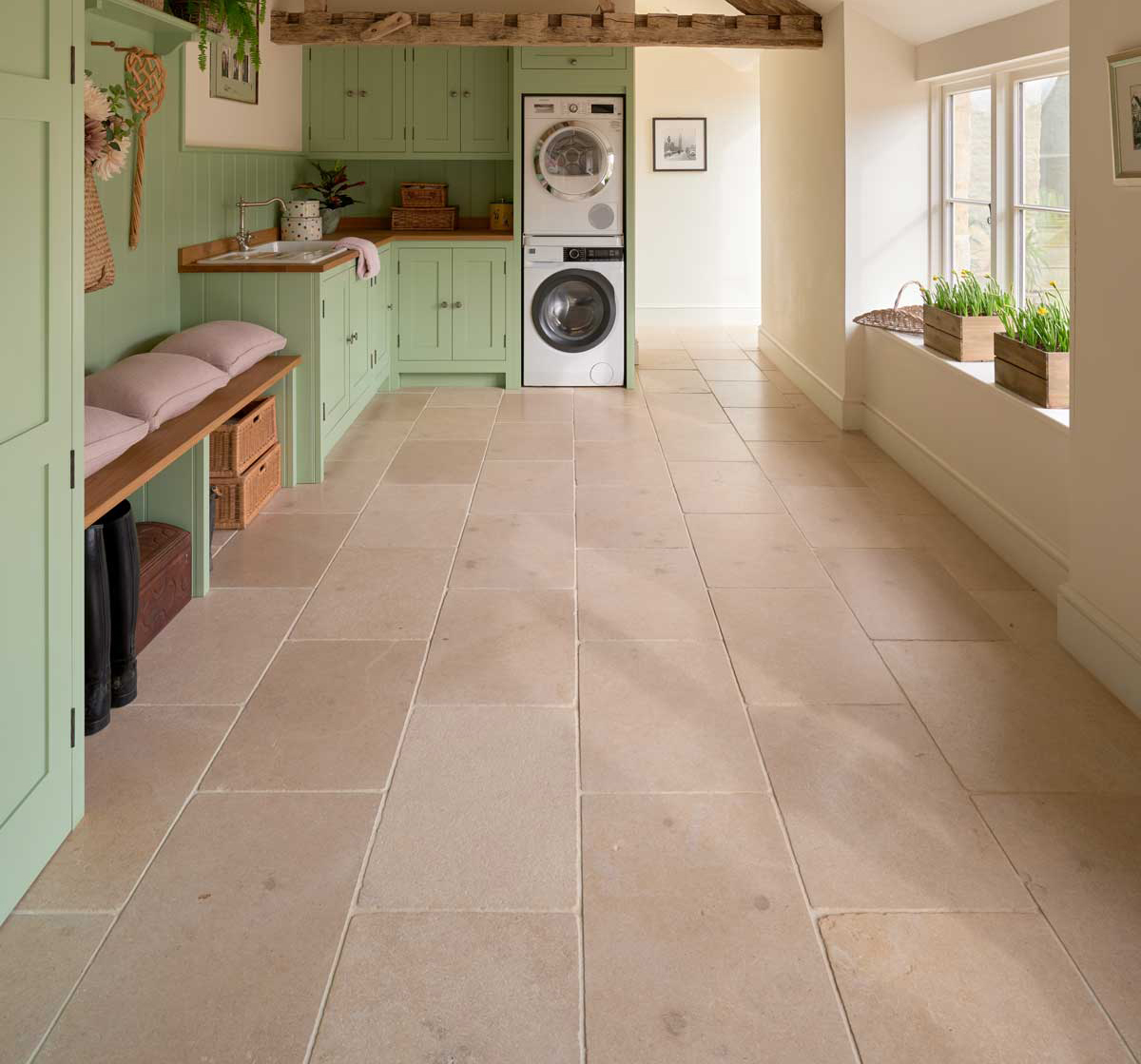 From these flagstone floors, a scheme began to materialise and for Hamish Smith who is creative director at Artisans of Devizes, this partnership was symbiotic: "We worked with the homeowner and designer to choose the materials for this wonderful country property. We specialise in natural stone flooring, bespoke stone creations and luxury tiles, so the project brief was one that was a natural fit."
Each room required a different approach and Buscot Tumbled Limestone, a core collection for Artisans of Devizes, was chosen for the selected areas of the home, including the utility and boot room.
"The lightly tumbled finish softens the edges and ages the stone giving it the appearance of Cotswold limestone. The finish makes it very adaptable to traditional or contemporary schemes," said Hamish.
This weathered and seasoned effect was something Rachel was particularly interested in. "Stone has far more natural aging than wood or porcelain for example. It's also more forgiving for daily life with four children, cats, dogs and the occasional chicken running around! Scratches on wood appear as a nuisance whereas with stone they're rarely identifiable and become part and parcel of the weathering in. It's also glorious to walk on barefoot when gently warmed."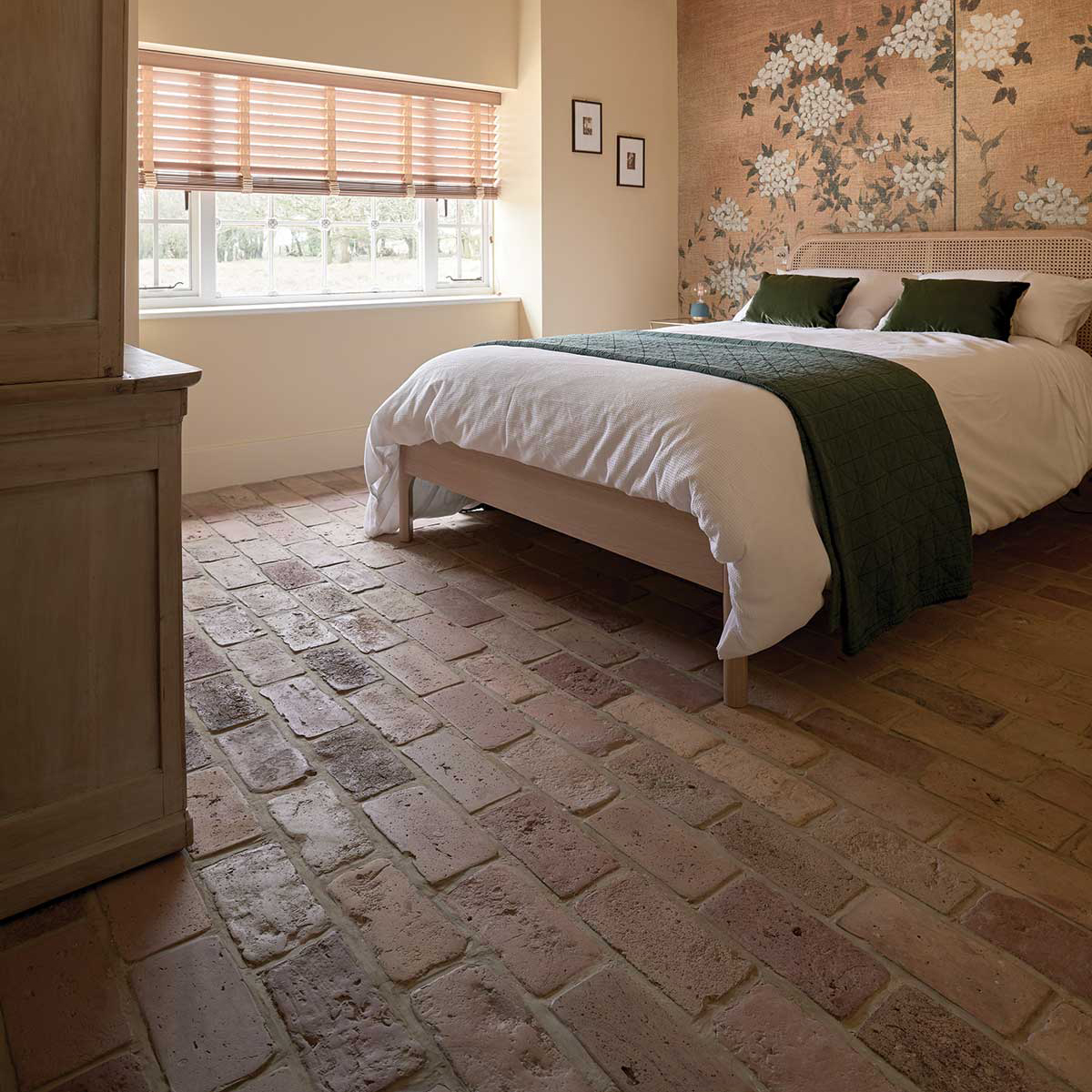 Sustainability was a key concern for the entire team working on the project and recycled terracotta pavers that have been repurposed from old bricks in Europe ticked the boxes for an eco-friendly floor while providing a charming, lived-in feel. As an added advantage, the pavers feature a wide range of tones from deep red to pale yellow and can be seen throughout the bedrooms and bathrooms.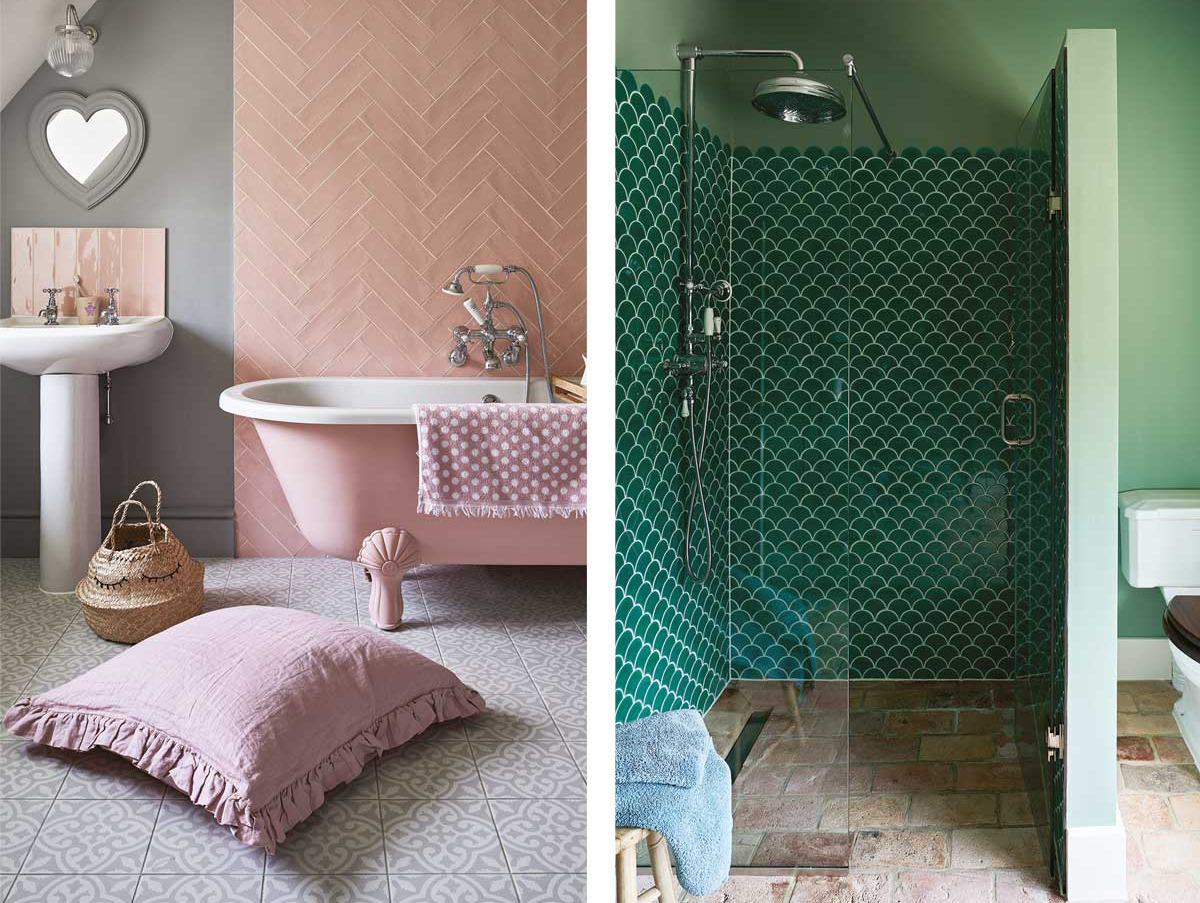 In one of the bathrooms, muted grey porcelain tiles were laid on the floor and, in stark contrast, a herringbone tiled splashback was created behind the bathtub using Carter Ceramic tiles in Rose. A second bathroom features a fully tiled shower cubicle created with bold Atlantic Porcelain Mosaic tiles in Emerald – which was further echoed with a tiled splashback above the handbasin.
On completion of the project, Hamish Smith said: "We pride ourselves on our dedicated project team that are scattered around the UK and always willing to go the extra mile to bring project briefs to reality. We offer design advice and material selection, technical and specification advice, as well as a free sample service (which includes sample boards if a designer requires them), right through to project coordination, estimation, technical drawings, and after-care advice. We hold 97% of our stock in-house in our Wiltshire warehouses and we have a bespoke department who bring to life custom creations, from bespoke basins to shower trays and staircases."