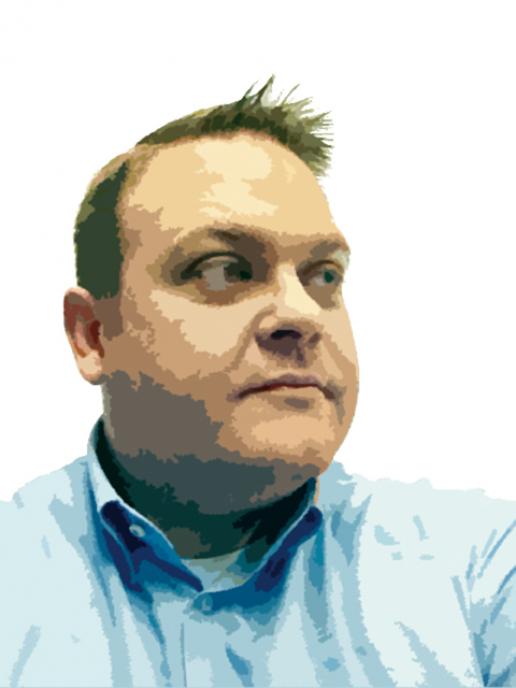 Mark Priestman is a Partner at Priestman Associates LLP, a leading façade preservation project consultancy. From stonemasonry and heritage skills through to site supervision and conservation management, the partnership is trusted by the leading brands of the sector as an NVQ provider for experienced, upskiller and apprentice workers. 07876 687212. [email protected]
The Coronavirus pandemic is like something out of a fiction book.
So, at the outset, I would like to say I hope that you and your loved ones are well, although I recognise that isn't going to be the case for all. Those suffering are very much in the thoughts of the rest of us. Also I would like to say how much we appreciate the heroic work of the NHS. Thank you to them. Just thank you!
The assessment standards for most level 2 NVQs include determining the candidate's ability to locate accurate sources of authoritative information. It seems this skill has needed to be transferable during this crisis with all the unverifiable social media 'insights' and plain old lies relating to Coronavirus.
Early on I determined to narrow my absorption of news to sources that are reliable, such as the Health & Safety Executive and the National Health Service. 
CSCS RESPONSE TO COVID-19
I was heartened to receive CSCS's news alert on 23 March that said: "In recognition that COVID-19 will prevent some construction workers from meeting CSCS's card application requirements, we are asking the industry to support the following temporary measures:
1.         Requesting employers and those responsible for site access and card checking procedures to use their discretion towards workers whose cards have expired since mid-March onward... until the situation has stabilised. 
2.         CSCS has extended the grace period for card renewals from six months after the card expires to 12 months. This means that the card can be renewed, once the CITB HS&E test has been passed, up to one year from the card's expiry date. This will assist those applicants struggling to find availability to sit the test and renew their card. 
3.         In response to Covid-19 CITB have developed some free of charge products to help employers determine if an employee is safe to work on their site. CITB will soon be launching a temporary 'LITE' version of the test. This will be available via an app that can be downloaded on the Android and iOS platforms. A version for a windows PC/Laptop will also be made available. These are awaiting authorisation and should be available soon."
A WORD ON NVQs
Those who are in the middle of an NVQ or who are considering the need to take an NVQ should be aware that the qualification is still a key evidence of competency to give you access to sites.
By and large the current situation should not stop a learner progressing through an NVQ and the downtime, if they have any, can afford an opportunity for learners to build their portfolio and get ahead in progressing through the NVQ.
PARTING WORDS THIS MONTH
For those of us who are working from home and self isolating I've realised routine is essential. Getting up, washing, dressing, exercise, working through a to-do list. They are all important for good mental as well as physical health.
We are all learning new skills and I think some of them will stick – such as Zoom and Skype.
Communication is vital for wellbeing too. So make those regular calls to loved ones and friends. Video communication is even better. Or you could even do something old fashioned but always appreciatively received, write a letter.
Whatever you do, stay safe people.