Worktop fabricators launch their own trade federation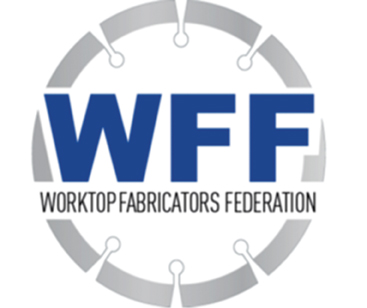 Five worktop fabricators have formed an organisation called the Worktop Fabricators Federation (WFF). They plan to start accepting others from across the UK into membership in the new year, when they aim to have a website up and running.
By then they also hope to be able to offer industry e-training and free helplines for those looking for advice on legal and human resources issues as well as health & safety.
The WFF is the UK's first trade association exclusively for the stone worktop industry.
It hopes to attract a good proportion of UK fabricators into its membership and says its aims are to promote professionalism, best practice and fair trade within stone worktop fabrication and installation and grow the market for stone worktops.
The not for profit organisation says it aims to establish communication networks that will include major manufacturers of quartz, porcelain and sintered stone products and the machinery, tools and consumables used by the industry.
The five founders of WFF are Andy Phillips of Affordable Granite in Surrey, Mark Mills of Stone System of London in Woking, Mem Zekayi of Granite UK in Hertfordshire, Robert Jay of Prima in north London, and Simon Souter of LBS in West Sussex. Between them they have more than 120 years of experience in the sector.
They say they intend to make WFF a new driving force to improve the industry.
At a time of growing health & safety concerns in stone fabrication, especially (but not exclusively) in relation to respirable crystalline silica (RCS) and silicosis, the founders saw a real need for advice and knowledge to be shared.
Information and guidance will be available to members through WFF, helping them to address these issues.
But this need for knowledge is a key priority of the Federation and goes beyond health & safety.
"There's never been enough sharing of information within our industry, which we see as a real obstacle to growth. Having little or no contact with our competitors blinds us from what the rest of the industry is doing, and from crucial insight that can aid our specialism as a whole," states the WFF.
It aims to share insights and knowledge via discussion forums and regular networking events, "allowing information to be exchanged within the industry like never before".
The founders anticipate attracting sufficient interest to be able to create a regional structure so communication will be aided across the entire country.
The Federation also believes there is a need for legitimate companies to address the issue of  poor quality 'cowboy' competitors. It will do this by vetting those who want to become members and promoting the professionalism of its members. It will champion best practice and fair trade within stone worktop fabrication and installation.
Making the industry more environmentally friendly is also an important longer term aim.
Having the support of the industry's top suppliers will enable those suppliers to influence and improve the industry by working closely with the fabricators.
There will be more from the Worktop Fabricators Federation in the next issue of Natural Stone Specialist magazine. Although the WFF will not be accepting more members until next year, if any fabricator would like to express an interest in joining, or would like to contact the WFF for more information, email Mark Mills at

[email protected]