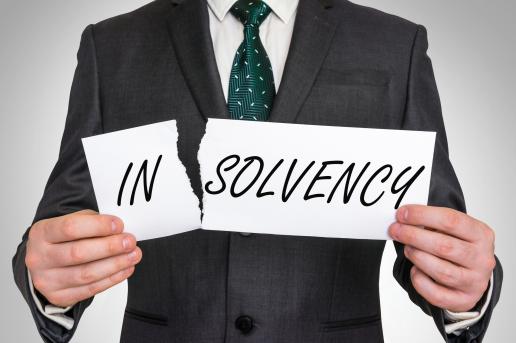 The Corporate Insolvency & Governance Bill that aims to help companies survive the coronavirus fall-out was debated in the House of Commons today (3 June).

Photo © Andrianocz | Dreamstime.com
The Corporate Insolvency & Governance Bill formally introduced in Parliament on 20 May got its first debate in the House of Commons on 3 June. On its fast-track route to becoming law it had both its second and third readings. It now goes to the Lords and then to The Queen for Royal Assent.
Click here to view factsheets for more information on the Corporate Insolvency & Governance Bill. 
The Bill aims to help companies in temporary difficulties as a result of the coronavirus pandemic, although some of its measures will make permanent changes to insolvency law that, it has been calculated, will result in net benefits to business of around £2billion.
The changes will allow directors of a company to obtain a moratorium for the company by filing the relevant documents with a court. That will give them breathing space from their creditors and will make it illegal for suppliers to stop supplying them or from charging extra for goods.
Creditors will also be bound by the terms of a 'restructuring plan' even if they do not agree to the plan, although there are some safeguards for creditors.
The aim is for the insolvency regime to be flexible enough to meet the demands of the crisis as well as temporarily removing the threat of personal liability for wrongful trading by directors who try to keep their companies afloat, as long as they have followed the required procedures and reporting requirements.
Some of the temporary measures are intended to be retrospective to give immediate support to businesses during the pandemic.
There is widespread support for the measures in this Bill, including from the relevant professions and business groups.
The government says it has received many representations asking for the measures to be implemented immediately in response to this crisis to enable struggling businesses to continue to trade during the current situation and boost the economy once we emerge from it.
The Bill will:
introduce temporary easements on filing requirements and Annual General Meetings (AGMs)
introduce new corporate restructuring tools to the insolvency regime to give companies the time they need to maximise their chance of survival
temporarily suspend parts of insolvency law to support directors during this difficult time
Temporary easements on filing requirements and AGMs will include more flexibility around when and how AGMs are held, and extensions to deadlines for:
confirmation statements
accounts
registrations of charges (mortgage)
event-driven filings, such as a change to your company's directors or people with significant control