Ireland classifies its dry stone buildings as Intangible Cultural Heritage
The Dry Stone Wall Association of Ireland has received news from the Department of Culture, Heritage & the Gaeltacht that an application it made to have dry stone walling recognised as an Intangible Cultural Heritage of Ireland has been approved by the Minister.
On 18 July, 18 months after it had submitted the application, it received official notification that its application had been accepted.
Dry stone structures are plentiful in Ireland. Some, like Newgrange in County Meath, date back thousands of years to a time before the pyramids were built in Egypt. 
Dry stone walling is particularly prominent west of the river Shannon, in upland areas of poorer rocky land. Landlord estates from the time when Ireland was a British colony show many miles of dry stone walls built by wallers from Ireland, England, Scotland and Wales, who moved over and back between these countries, actively sharing a common cultural heritage activity.
Irish dry stone wallers now hope their country's contribution to the craft will be able to join those from Croatia, Cyprus, France, Greece, Italy, Slovenia, Spain and Switzerland on the UNESCO list of Intangible Cultural Heritage, the United Nations Educational, Scientific & Cultural Organisation having added dry stone walling to the activities included under the heading at its meeting on Mauritius on 28 November last year. 
Read more about Ireland's dry stone building heritage on the interesting and informative website of the Dry Stone Wall Association of Ireland.
Dry stone walling joins 30 or so other unique traditions that have been given official recognition as Intangible Cultural Heritages of Ireland by the state. They include traditional sea currach making (called coracles in England), which are still a common sight in the coastal waters along the West of Ireland; the making of Irish crochet lace and Mountmellick embroidery; the Burren Winterage festival, which celebrates the unique farming history of North Clare; the Mummers of Fingal; snap net fishing; and the tradition of carillon (bellringing, percussion, organ) in Cobh, Co Cork.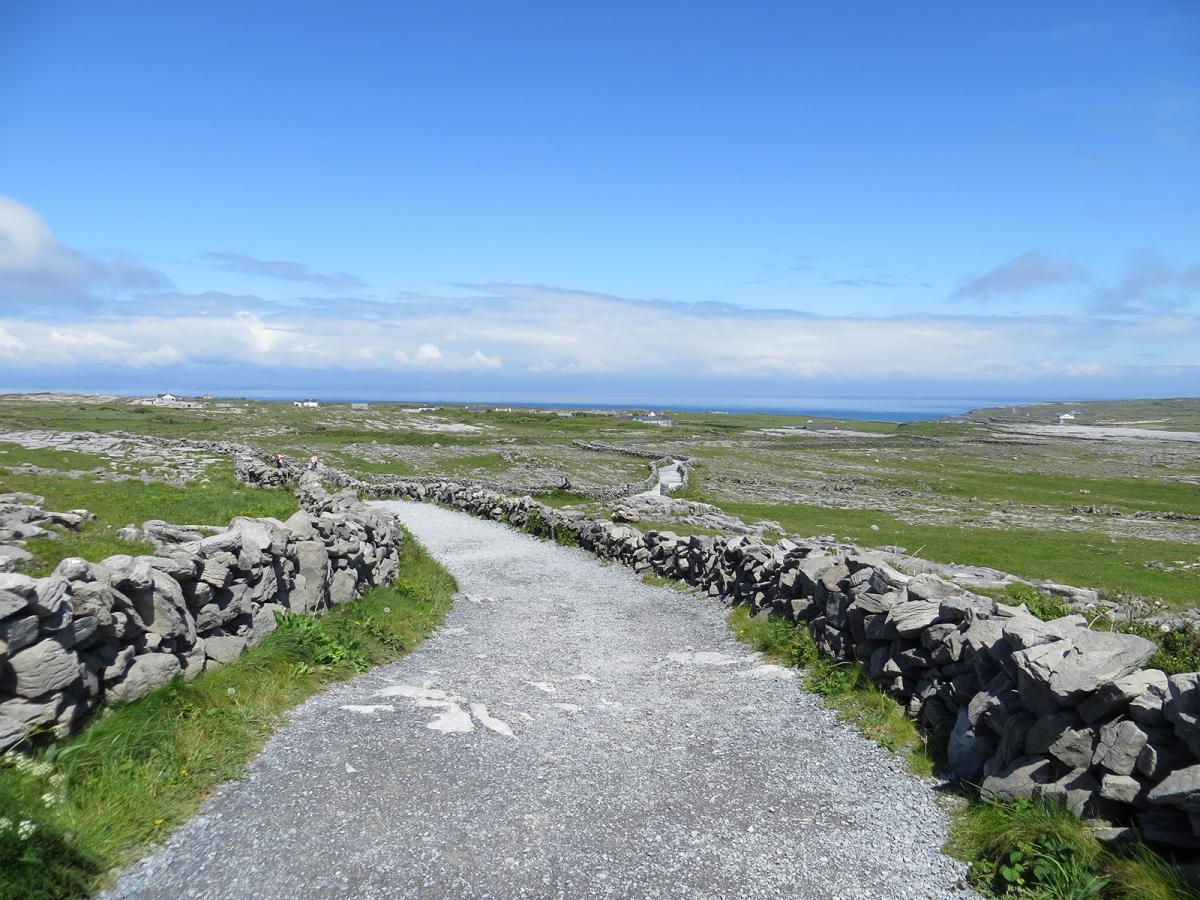 Above. Dry stone walling on the Irish island of Aran.
Below. Views of Newgrange, dry stone construction dating back more than five millennia.