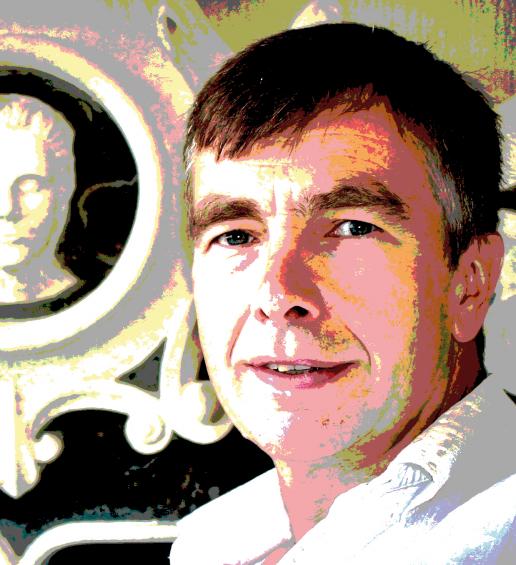 Over more than 25 years the name of Ian Knapper, the eponymous head of his company in Staffordshire, has become synonymous with stunning stone design, including the finest fireplaces, staircases and other sculptural and architectural stonework. Tel: 01538 722733. [email protected].
When I was learning my trade, a mason once said to me: "With every stroke of your mallet, when you remove some waste, that new piece of exposed surface hasn't seen the light of day for millions of years."
It is a thought that has stuck with me ever since.
Different stones will have been formed under different conditions in different geological periods of time. Many marbles date back hundreds of millions of years, for example, to l-o-n-g before humans. Some go back even before dinosaurs roamed the earth. And there are granites that are almost as old as the world itself.
When we work stone we are exposing material that has never been seen by humans before. That on its own is fascinating. And it brings with it a certain degree of responsibility, care and craftsmanship.
I suppose it's a little like wood in that way where you expose what's hidden inside. But where trees are normally no more than a couple of hundred years old at most, stone is many millions.
I was first attracted to stone through my creativity. I've always loved carving things. When I started working – at an old quarry – we were making fireplaces from various multicoloured bricks of stone. As we sliced the stones I was fascinated to see the variation in colour. The strata even in a local sandstone was really wonderful.
The history behind this and the variations in the material was a massive draw and something that has captivated me as I have moved through my career.
Our job, in many ways, is giving the mineral a new lease of life that showcases its history in the best possible light.
We take a multi-million-year-old material from the ground and create something beautiful that can stand for many hundreds, if not thousands, of years above ground. We are creating a new legacy for the stone.
Stonemasonry is simple really. You dig a piece of rock out of the ground; you work it; and then you install it – history preserved and on show. It is one of the oldest known professions in human history and a trade we celebrate every day.
Although some may see this as fulfilling the stone's final purpose, for me it's much more about starting another chapter in the life of that stone.
As with historic stone buildings, fireplaces, or furniture across the country, the staircases we produce today will settle and mellow over time. In my opinion (and I'm not alone) they will only get better with age. The Japanese have a term for it: wabi-sabi.
Take a look at a piece of stone. I mean really look at it. Consider where it has come from. Take a step back and study it. You can see the history in every piece of stone you work with. This for me is one of the reasons stone is such a fascinating material.