StoneCIRCLE: Company profile
The Hampshire-based manufacturer was founded by Bernard Vanhinsbergh and has been in business for more than 50 years. It is now in the hands of his sons Jeff and Steve
Based just outside Basingstoke, StoneCIRCLE was founded in 1968 and has been involved in many high-end projects, both commercial and private, including a monochromic symphony of Bianco Carrara, Nero Marquina and Bardiglio marble in Harrod's menswear department and a fusion of marble, granite, onyx, travertine and Neolith sintered stone at the prestigious Mandrake Hotel in London.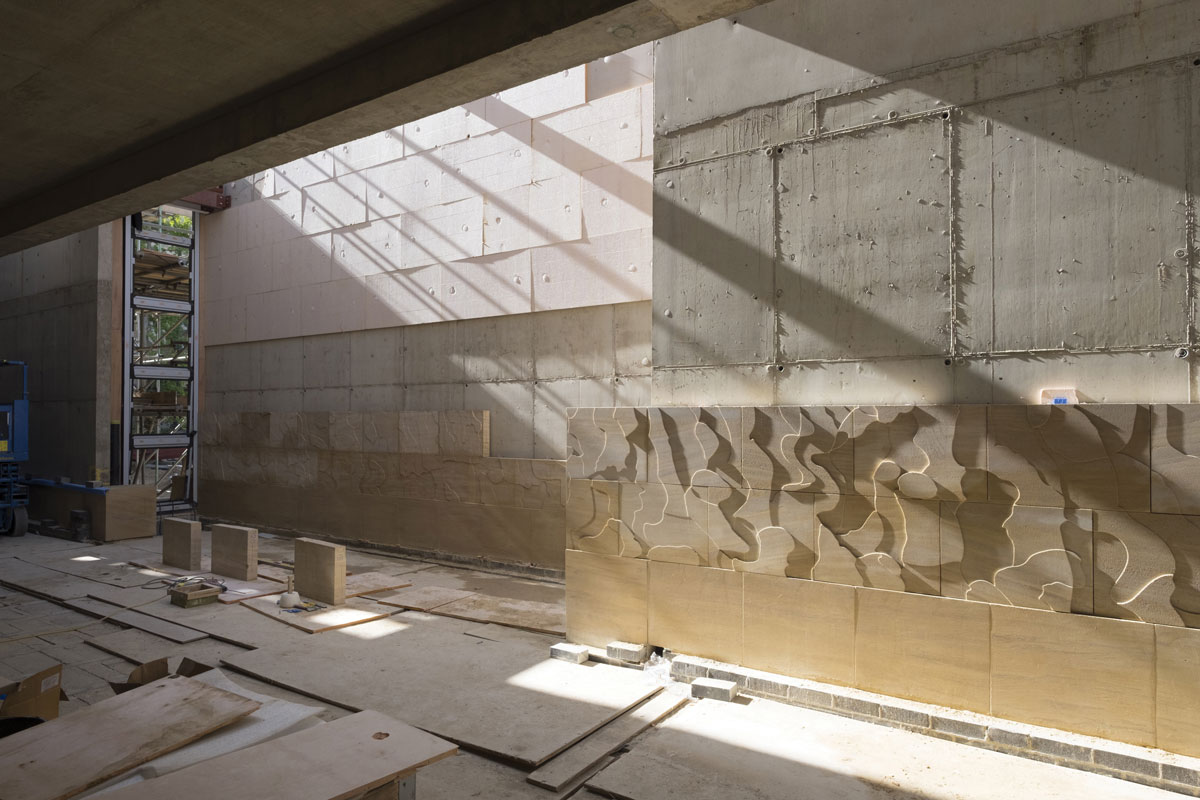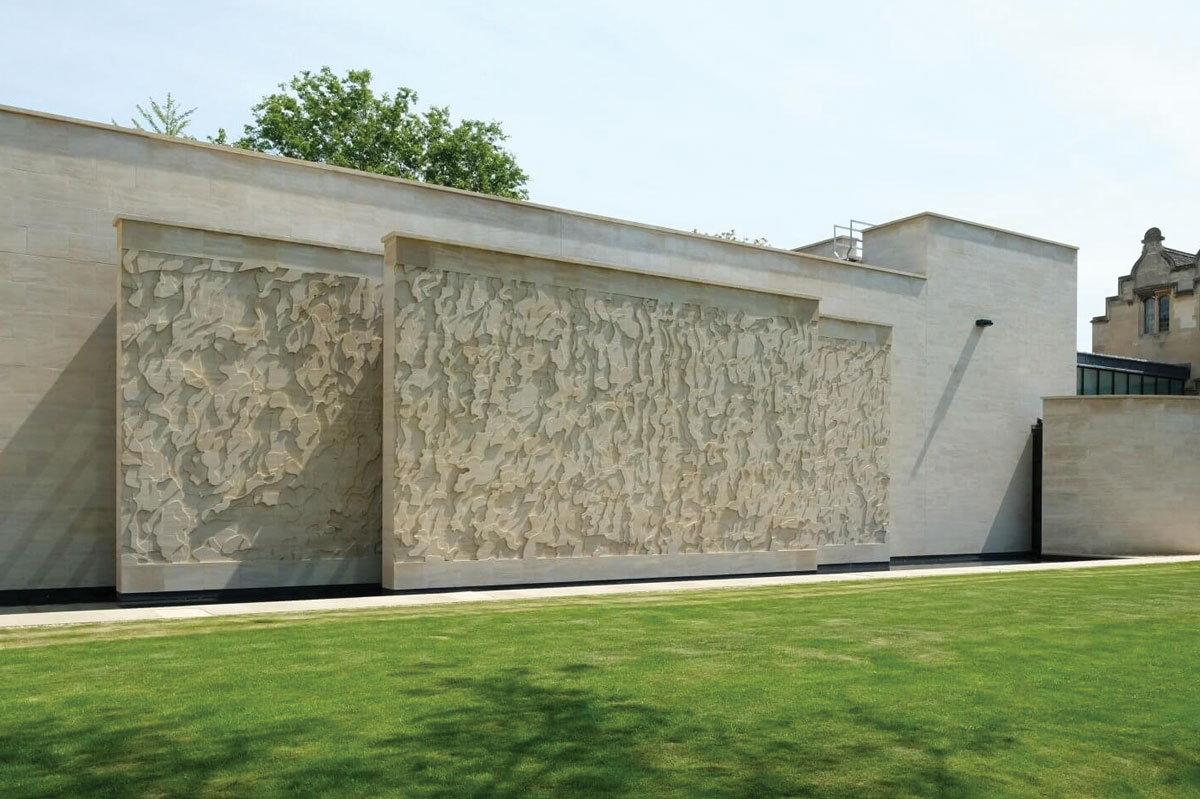 The company also work with artists, taking their 3D models and producing them in stone, before installing them on site. In fact, Steve says that his favourite project, during the 30 years he has worked for the company, was the Library and Study Centre at St John's College, Oxford: "Where we carved the 700 or so stones for Susannah Heron's artwork. It looks great, is unique and should be there for hundreds of years hence." He adds that "The Bermuda Julian Opie was a great one to make and install." This is a frieze made of Antalya Cream limestone with figures in patinated bronze inset into the routed stone, that was fabricated for the Bermuda Princess Hotel. Steve and another employee flew to Bermuda to personally install it at the hotel.

Hard pushed to name a favourite project from his 40-year career at the company, Jeff said: "It's probably the Royal Suites at the Lanesborough Hotel. The mix of marbles and the exceptional workmanship required to realise the designer's ideas was second to none".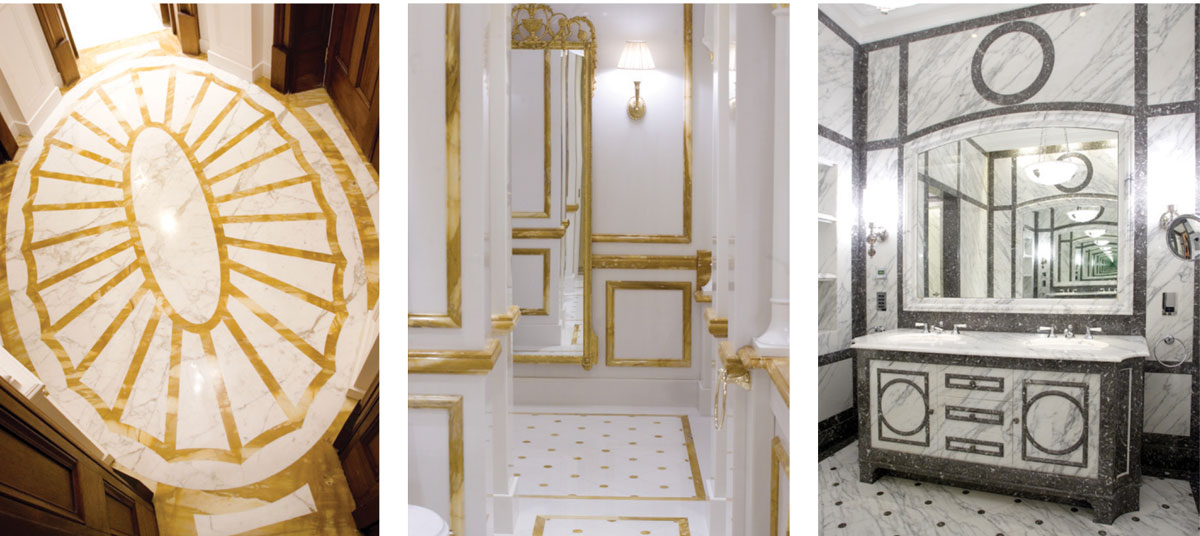 In 2014, the factory was expanded with the addition of a new workshop and 2,000m2 of offices built on land behind the existing buildings. The new building is built to BREEAM sustainability standards with high levels of insulation, 300m² of solar panels, and rainwater collection and recycling. There is also a large storage yard.
As the business enters its 55th year, it is investing even more in technology with CNC-equipped 5-axes saws and waterjet cutters. Around 25% of their sales are directly to consumers through the showroom, the rest comes from contract work. StoneCIRCLE can work as sub-contractors to the main contractor, or directly with the client, or for the architect, interior designer or developer. It very much depends on the project and specification.
The brothers are proud of their modern, versatile factory and when combined, the staff has more than 400 years of experience in stonemasonry. Both brothers feel that they are well set up for the next 50 years with a capacity to increase turnover by at least 60% in the next 3-5 years.
Find out more at stone-circle.com.