Memorials: Monumental return to Warwickshire
NAMM Tradex exhibition returns to Warwickshire Event Centre near Leamington Spa on 15 & 16 September.
With uncertainty about how the Covid-19 pandemic would pan out, the Tradex exhibition due to be held in Warwickshire last year by the National Association of Memorial Masons (NAMM) was put on hold. Now it's back.
It has moved to September (15th & 16th) from the June spot it has occupied since it was re-launched in 2015 after a 14-year break. The change of date had been introduced for the 2021 event.
Of course, Tradex was not the only event put on hold last year. All over the world they were cancelled or postponed. The National Funeral Exhibition (NFE), which, like Tradex, is normally held every other year, was also due to take place in 2021. It has always been held in June and at one time incorporated Tradex. It returned this year in June as usual.
When NAMM resurrected its stand-alone Tradex exhibition it was supported by many of the major wholesalers, although some also attended NFE, which was why Tradex was originally staged just after NFE and close to Stoneleigh Park, where NFE is held. It was felt it would enable memorial wholesalers to move easily from one show to the next, and some did exhibit at both.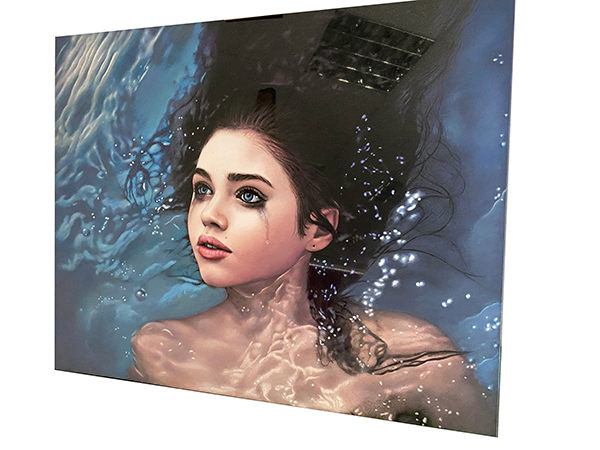 NFE, run by the National Association of Funeral Directors (NAFD), broke records in 2019 with more than 200 exhibitors and some 4,500 visitors. The NAFD says this year's show attracted similar numbers, but memorial wholesalers were not among the exhibitors.
They were not at the 2019 NAMM Tradex, either, because they said a show every two years was too frequent for them. To make the most of the exhibition they like to have new collections to show with associated new brochures. But new designs and catalogues are expensive to produce, and the wholesalers don't want to have to produce them on a two-yearly cycle.
They asked NAMM to schedule the show for three-yearly intervals, but NAMM said other exhibitors wanted the show to be held every two years and did not intend to change the frequency. Some of the wholesalers now say they would prefer a five-year interval.
In 2019 Tradex went ahead without the memorial wholesalers, although they planned to return in 2021 and many will be back at Warwickshire Event Centre this year.
Although it is now five years since the wholesalers exhibited at Tradex, they don't all have new designs and catalogues ready to show visitors. They scarcely need to point out that the past two years have been extraordinary, with lockdowns, supply disruptions, huge price increases on shipping and containers exacerbated by a 20% fall in the value of sterling against the dollar, and additional price inflation, particularly on energy and fuel, as a consequence of Russia invading Ukraine.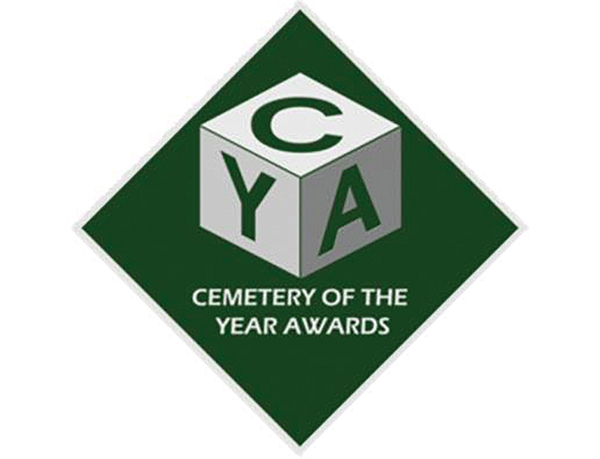 In the event, the wholesalers say demand for memorials since the end of the first 2020 lockdown has been exceptionally high, which has kept the industry busy satisfying existing demand without introducing new collections, especially with supplies disrupted.
Odlings, for example, which will be back at Tradex this year, says it had intended to show new designs but put the idea on hold. It is compensating by having a cocktail bar on its stand to attract visitors.
Chris Kemp, who has been at Odlings for 35 years, has been promoted from Sales Manager to the new role of General Manager as part of the company's expansion, which has included extending the premises into the building opposite its existing site in Hull to hold the extra stock it needs to meet demand and minimise delays. Lee Hall has become Sales Manager and Sarah Lewis has been recruited as Key Account & Retail Manager. Chris says the company is so flat out fulfilling orders for memorials from its existing catalogue that it has not had any time to spend on producing new designs.
The supply chain is not as bad as it was, although it is still not back to normal, and says Chris, "with the level of demand at the moment it comes in and flies straight out the door". He says some lead times have increased but "we are doing our best under challenging circumstances".
Odlings will be exhibiting products at Tradex that highlight the exceptional skills of its 18 craftspeople, including entries in the Craftex competition for memorial skills that is an integral part of Tradex. It will also be showing one of the areas the company has expanded into – making its own photoplaques. And it has a new range of stone and glass chippings.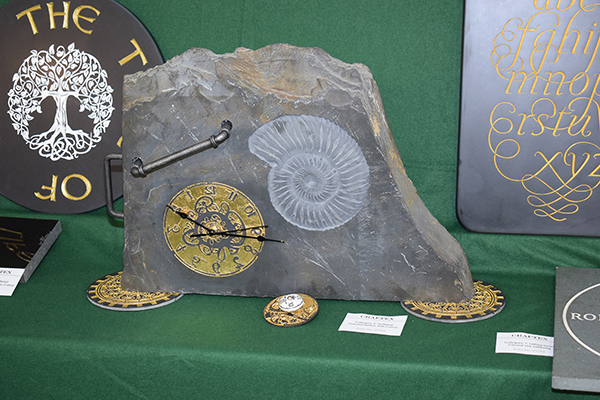 Frank England is another of the wholesalers that does not expect to have its new range ready for Tradex. Nick Livermore says: "We're working on a new catalogue but we probably won't get it done in time for Tradex." When it comes, he promises all new designs.
It might come as a surprise to visitors to the show to see sandblasters on the Frank England stand, but Frank England has started selling dustless sandblasters from Abra. They include the Autoblaster, which fits into an area of 1600mm square and for the price of a man's annual wage offers Windows-controlled fully automatic sandblasting. The Abras do not require any special knowledge or skills. Work fields are marked and parameters defined using the supplied software.
One of the reasons for a high demand for memorials is the increase in the death rate brought about by the pandemic – in 2020 the number of deaths was 15% above the pre-pandemic five-year average and in 2021 was still 10% above. Even this year (with some deaths still to be recorded) the rate is 2% above the pre-pandemic level, although it seems to be levelling out (see the graph below).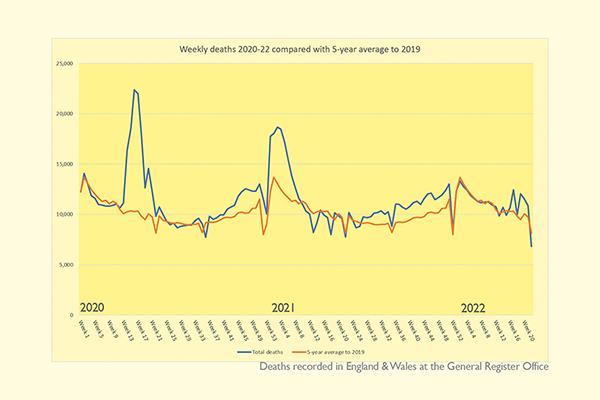 It has been speculated by some memorial masons that the restriction on the number of people allowed to attend funerals encouraged the bereaved to spend more on memorials. And as many of those who died from Covid were elderly, at least some of them would have made provision in their legacy for their funeral and a memorial.
The fact that there is a high level of demand in spite of double digit price increases on many memorials – some are now more than 30% more expensive than they were in 2019 – demonstrates once again that people do not have much of a preconceived idea of what a memorial costs.
Because companies of all kinds are already struggling to meet existing demand for their products, trying to raise extra business by exhibiting at a show lacks some of the normal rationale and Robertson Memorials and George Willcox, for example, say they will not be showing as many memorials this time as they have in the past, while Belle Lapidi, which has been at previous Tradexes, is not attending at all.
Jake Walsh at Belle Lapidi says the company is not exhibiting this time because its new catalogue is not ready. He says he will be visiting and he hopes the company will be at the show in 2024 with a Belle Lapidi Brochure Chapter II, with exciting new registered designs in granites never used before. The idea of registering the designs, as Belle Lapidi did for its original brochure, is to emphasise that they are available from its registered distributors only.
Belle Lapidi has also invested in a quarry in India, which it says guarantees it the supplies of top quality black granite for memorials that some companies are struggling to source. It allows it to price exceptionally competitively, says Jake, with faster delivery times than ever. He says from January next year the company expects to be able to increase imports from four containers a month to 12.
Another memorial wholesaler with its own quarry in India is CJ Imports. In fact, the quarry, producing Premium Khammam Ebony Black, came first and the company that owned it established its own memorial wholesale business in the UK. It has been a regular exhibitor at Tradex and will be back this year.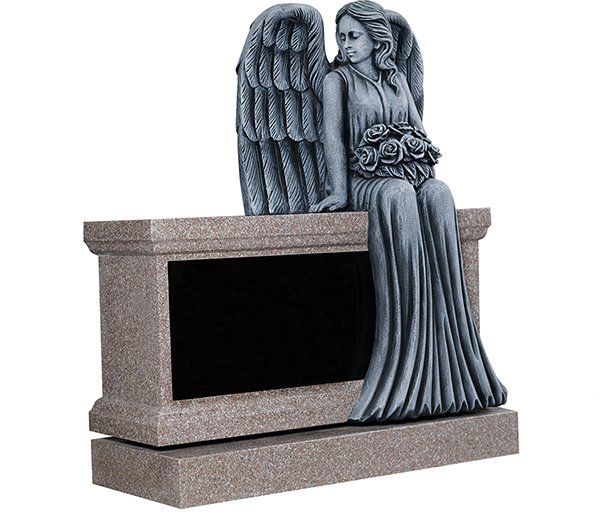 Saurav Gupta at CJ Imports says the company having its own quarry meant that while most wholesalers were facing (and still are facing) supply chain problems, CJ Imports was able to maintain its delivery times. "This, combined with our quality and service, has meant we have a strong customer base, which allowed us to achieve a record 14 containers in one week earlier this year."
At Tradex, CJ Imports says it will exhibit new and unique memorials designed exclusively for the show and for its Edition 7 catalogue, although that will not be printed until early in 2023.
Covid lockdowns undoubtedly changed the landscape as far as computer use is concerned and there is a feeling that memorial masons are more used to finding what they want online now. They can also buy it online, with most wholesalers having online ordering facilities to which trade customers can register and from which even more customers are now comfortable about placing orders.
Nevertheless, those exhibiting at Tradex believe there is a benefit to meeting customers face-to-face to establish and maintain relationships.
Robertson Memorials says it will have new designs to show visitors (one is pictured at the top of this page) and a new catalogue featuring them, although the catalogue will also include old favourites. In its factory, it is investing in equipment to increase production, although Graeme Robertson, who heads the company, says recruiting and retaining people has been the major problem.
George Willcox expects to show four or five memorials that MD Simon Bellamy says he is thinking of auctioning off at the end of the exhibition to raise money to help Ukrainians.
The company will have a new brochure on its stand, although Simon says it will be more of a reprint, combining the memorials that were previously in two different catalogues, some in both. The company is also amending its branding.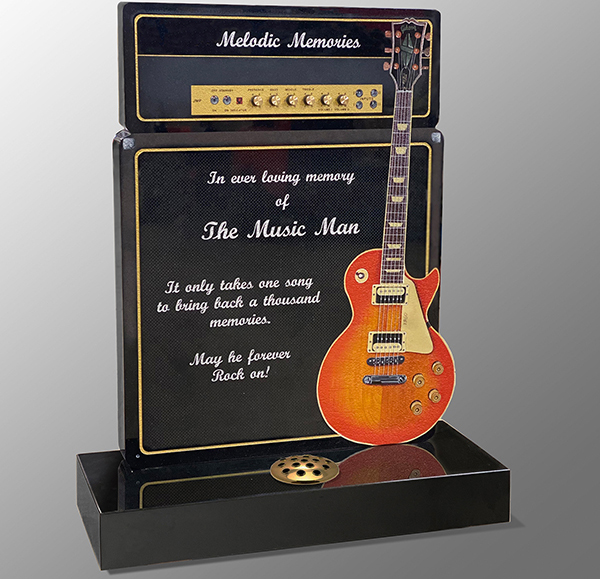 Like everyone else, George Willcox has had to pass on cost increases as price rises to its customers, including introducing a charge for deliveries that were previously free. However,  Simon says the difficulties associated with importing are easing. "We're not back to pre-pandemic normal, but this might be the new normal."
One memorial supplier that was at Tradex in 2019 (and is back this year) is Honister Slate Mine, which makes a range of products, including memorials, from the Cumbrian slate it extracts from its mine in Keswick.
Clearly it has not had the problems associated with importing stone, but don't think it will not have had price increases. It has faced the same inflationary pressures as everyone else, on top of which mines and quarries in the UK have lost the red diesel rebate they enjoyed until April. That  increased the duty they paid on diesel from 11.81p a litre to the 52.95p that everyone else was paying. It would have been more if Chancellor Rishi Sunak had not knocked 5p off in the Budget.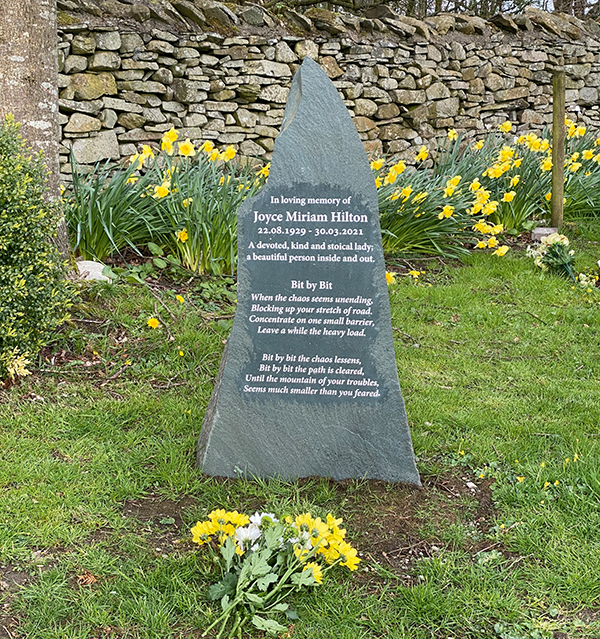 Barham Stone, which makes individual memorials in British and imported stones (mostly from Europe) is celebrating its 25th anniversary this year. It is back at Tradex but says it has struggled to have memorials to show because of the high level of demand. It says delays in supply have not been restricted to imported stone, with even York stone now taking as much as 10 weeks to arrive instead of the pre-pandemic four, and slate from Wales not available until next year.
Barham's costs are also increasing, and while it absorbed the increases last year, this year it has had to increase the prices of its memorials by 8-10% and deliveries by 8%. Its lead time for supplying memorials has increased from about six weeks to as much as 20 weeks. It would like to expand but lacks space. It hopes to take one of three new units that are scheduled to be built near its premises in Leicestershire.
Indigenous stones have benefited as much as imported stones from the increased demand for memorials – perhaps even more. People seem to like the idea of using local materials and skills and have encompassed a rustic look that suits the geology of the British Isles.
Another supplier of memorials in British stone is Fyfe Glenrock, once part of stone wholesaler Pisani and now owned by aggregates company Leiths. It offers memorials in Black Hills granite from the last active quarry actually in Aberdeen, once known as the Granite City.
Fyfe Glenrock is not exhibiting at Tradex, but Richard Collinson, Commercial Manager, says the Black Hills memorials have become more popular, with people accepting and even appreciating the irregularities in the bluey-grey to purple rock that will survive many generations of people. However, and because of the irregularities, Fyfe Glenrock supplies finished memorials only (the granite takes a fine polish), with or without inscriptions. During the pandemic Fyfe Glenrock has even sold memorials into England to those who wanted to avoid the supply difficulties from the Far East.
As well as the memorial wholesalers, NAMM Tradex exhibitors include the companies that sell the machinery, tools, equipment and ancillaries associated with memorials – sandblasting equipment, photoplaques, foundations and, increasingly, computer software, both for designing memorials and for business management and memorial design, like the system from regular exhibitor The Blast Shop, which introduced it in 2019 and is back this year with the latest updates.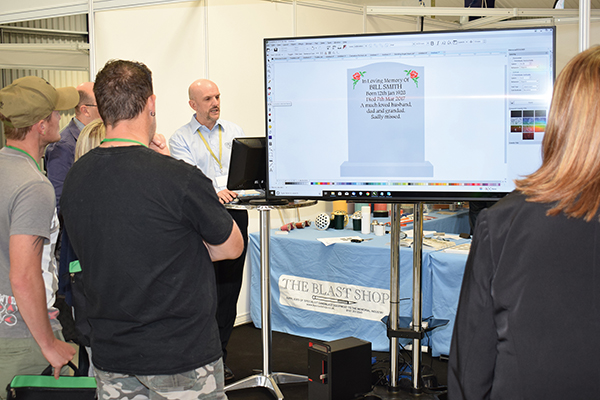 Director Rob Critchley says the company will also be showing its sandblasting equipment and fixing systems, and it hopes to be showing a "cool lifting device" it is introducing to its range following a visit to the Stone+tec exhibition in Nuremberg, Germany, in June.
In the days when people wanted Deutschmarks, the Nuremberg exhibition was up there with Marmo+Mac in Verona, Italy, as one of Europe's major stone exhibitions. It is smaller these days. It once had a significant memorial masonry element to it with a lot of innovative designs on show. This year the memorial section could not fill even one hall.
However, The Blast Shop did find its  "cool lifting device", although whether or not it is at Tradex will depend on one arriving in the UK. The Blast Shop placed an order for six at Stone+tec but Rob says issues of importing from Europe remain, especially with rising fuel prices exacerbating the problems.
Manufacturers everywhere are also finding it difficult to keep up with demand for their products. Goldmann, the German company that makes The Blast Shop's blast cabinets, has been trying to recruit more people to meet demand but there are labour shortages in Europe just as there are in the UK and America. Rob says he has been especially pleased with the level of demand for the £65,000 Goldmann automatic blast cabinet.
As well as The Blast Shop, Rob Critchley runs memorial masons S Critchley & Son, and Rob says it is as busy as every other memorial mason. It closed down during the initial 2020 lockdown but three months of lost sales were recovered in three weeks after re-opening and it is still trying to catch up.  
One product that will not be on The Blast Shop stand this time is its impact etching device – because it is made in Ukraine.
Rob says he had originally been looking at a Russian-made etcher and is glad now he chose the Ukrainian brand instead. He says he was selling one a month until the Russian invasion disrupted supply. He had two left in stock, but is cannibalising them in order to be able to provide spares for existing customers.
Also look out for a new size for use with gold leaf. There are six-hour sizes and 12-hour sizes, but you have to arrange it so you can go back and use them at the appropriate time after you have applied them. With The Blast Shop's new size the gold leaf can be applied anywhere from 25 minutes after application until as much as 15 hours later.
But back to The Blast Shop computer solutions. The Memorial Design software it introduced in 2019 has proved popular with retail masons. It can be bought outright for £2,500 or on a monthly licence of £75, which about 30% of users have opted for. It has had three major updates since its launch.
The Blast Shop has also developed management software for memorial retailers. After a year of developments and field trials with some co-operating customers, Rob is now looking to sign up the first few users, although he wants to roll it out slowly to be sure it satisfies everybody. As he says, masons tend to work in their own particular ways.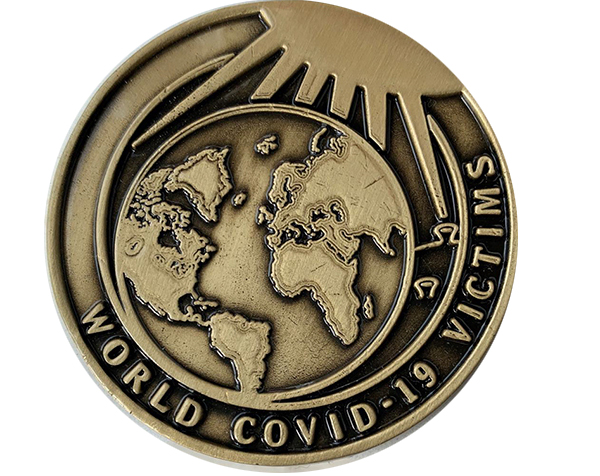 Software companies SNA Software and Indigo21 are also exhibiting at Tradex, Indigo 21 for the first time. Jeff Green, who runs the company, has set up Memorial Works to offer masons a range of products to help with customer relationship management and the production of memorials. He says his father was a lettercutter and he grew up around the memorial trade. "The stone trade has always been my passion and it's great fun working with memorial masons."
He and the graphic designers he works with can produce unique designs for memorials. Elements of the design are supplied by the memorial mason to Memorial Works and the finished design, ready to be produced as a stencil for blasting, is returned. It is all completed in the cloud and Memorial Works can accommodate whatever software the memorial mason uses, such as MasonART or Illustrator.
On the Odlings MCR stand the sandblasting cabinets will be familiar enough. During the show they will be sold at pre-pandemic prices, but the irrepressible Sally Clarke warns it will be the last time they will be available at that price.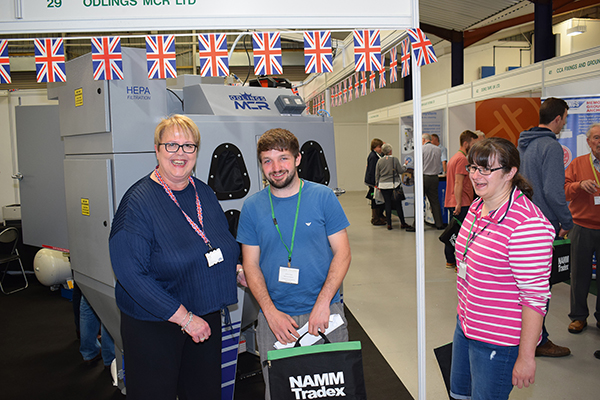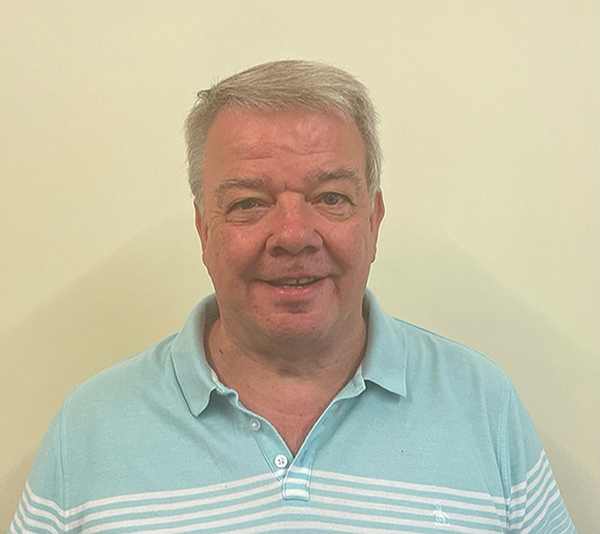 She says she spent the first lockdown in 2020 stocking up on all the components Odlings MCR would need to continue to make the blast cabinets, because she could see there were going to be shortages. It enabled the company to hold prices. But new components coming in reflect all the price increases since then on steel, energy and transport that mean the prices of the finished products will also have to increase.
Odlings MCR will also be showing a full range of compressors this time, including, for the first time, screw compressors that are much quieter and keep the moisture out of the blast material, so you don't have to spend hours cleaning the equipment. Pete Johnston, Odlings MCR's compressor specialist, will be on the stand to explain the benefits.
Apart from that, Sally says Odlings MCR will be in the same place as always at the exhibition and on the stand will be familiar smiling faces, including hers, with the addition of Steve Mottram, a salesman who has replaced Steve Pentith.
Other exhibitors include Combined Masonry Supplies, showing handling equipment, tools and consumables; sandblasting stencil tapes from Doro; stone cleaners from D2 Bio; the fixing systems of Nettlebanks and CCA; paints from Protec Arts; ceramics from Sadler Green; and foundation systems from Sharcon Monumental (which does not have a website) and JKH Drainage.
JKH is now making the StoneSafe memorial fixing system invented by Anton Matthews, owner of the Memorial Stone Centre in Bognor Regis, West Sussex, and says it will be showing it on its stand.
Could imported memorials be banned?
There was a lot of talk among burial and cremation authorities last year about banning imported stone memorials as part of the bereavement sector's contribution to reaching the UK's Net Zero carbon emission targets.
A report, called Climate Change, Our Legacy? was produced by the Environmental Stewardship Group (ESG), formed in March last year to address the issue. Its core members were the Cremation Society of Great Britain, the Institute of Cemetery & Crematorium Management, the Federation of Burial & Cremation Authorities and the CDS Group, which specialises in cemetery and crematorium development, open space design and environmental solutions.
There have been 12 online video conferences held to discuss the issues. They involved government departments, independent cemetery and crematoria owners, funeral directors and their suppliers, as well as local authorities. One of the suggestions for cutting carbon was to ban imported stone memorials because of the carbon content resulting from most of them being shipped from China and India. Someone came up with a figure for the amount of carbon reduction that could be achieved, although it seemed to be based on the whole of the UK's importation of stone rather than the small proportion of it used for memorials.
The National Association of Memorial Masons (NAMM) did not participate in the video conferences, although Brent Stevenson, of Stevenson Memorials, was involved as a representative of the British Register of Accredited Memorial Masons (BRAMM) and the Memorial Awareness Board (MAB).
Brent says by the end of the round of debates, talk about banning imported memorials had diminished, largely because bereavement's big carbon contribution comes from its gas-fired crematoria. Nevertheless, Brent says he has already invested in machinery to make memorials in British stones because of an increase in demand for them in recent years.