Nominate your choices for 20th Stone Awards special categories
The Stone Federation has added three new categories to its online-only Stone Awards this year and it is looking for nominations from the industry. All the winners of the Stone Awards will be announced on 19 March.
The Awards were to have been presented at a gala event in London in December, but the coronavirus scuppered that, hence the online Awards presentation in March. These are the 20th awards and should have been presented in 2020, making them a bit special numerically. Nevertheless, going online has enabled Stone Federation to add these new categories with the opportunity for audience participation. So you can nominate your choice for:
UK's Favourite Natural Stone Project
The stone industry's Rising Star
The stone industry's Lifetime Achiever
The UK's Favourite Natural Stone Project Award is open for anyone to nominate their favourite project in the UK. The aim is to showcase both the rich history and modern innovation that natural stone architecture has brought to the United Kingdom.
To help ensure that the shortlist is truly representative of the whole of the UK, the Federation is asking for nominations of buildings, structures or man-made landscapes from all corners of the UK. This can be a new build or heritage site, it can be large or small. The only stipulation is that it must be a man-made natural stone project that you feel is one of significance to the United Kingdom.
To vote, simply click below and on the web page that comes up enter the name of the project and its location. A shortlist of nominated projects will be presented for a public vote in the coming weeks.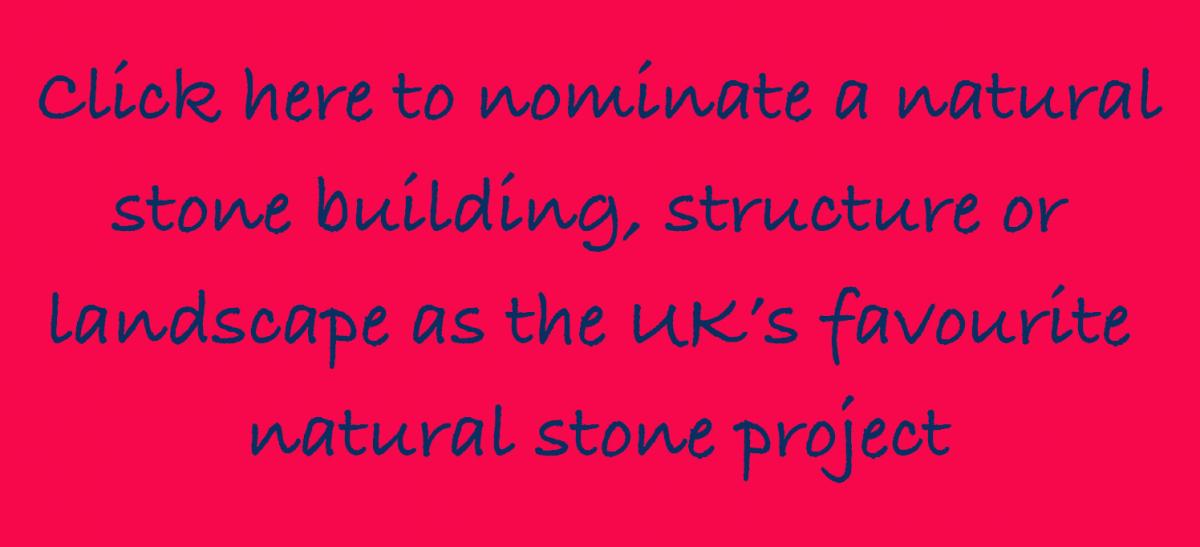 The Rising Star and Lifetime Achiever Awards are to celebrate individuals who have made a significant contribution to their company or the natural stone sector as a whole.
The individuals nominated can be anyone involved in the industry - a stonemason or project manager, surveyor or factory operative... anyone who deserves credit for making a particularly special contribution to helping to develop and improve either their company or the natural stone sector in general; someone who their colleagues and employers feel deserves special recognition.
To enter someone in either of the categories, just click on the appropriate link below and an entry form will be downloaded straight to your computer without any further clicking. Complete the short form and email it to [email protected]. Nominations must be received no later than Friday 26 February.
Click on the link below to download a PDF of all the shortlisted projects in the 20th Natural Stone Awards.