Calacatta Cohen Gold adds a touch of luxury to the UK stone market
Introducing Calacatta Cohen Gold, the latest addition to the UK market of premium marble.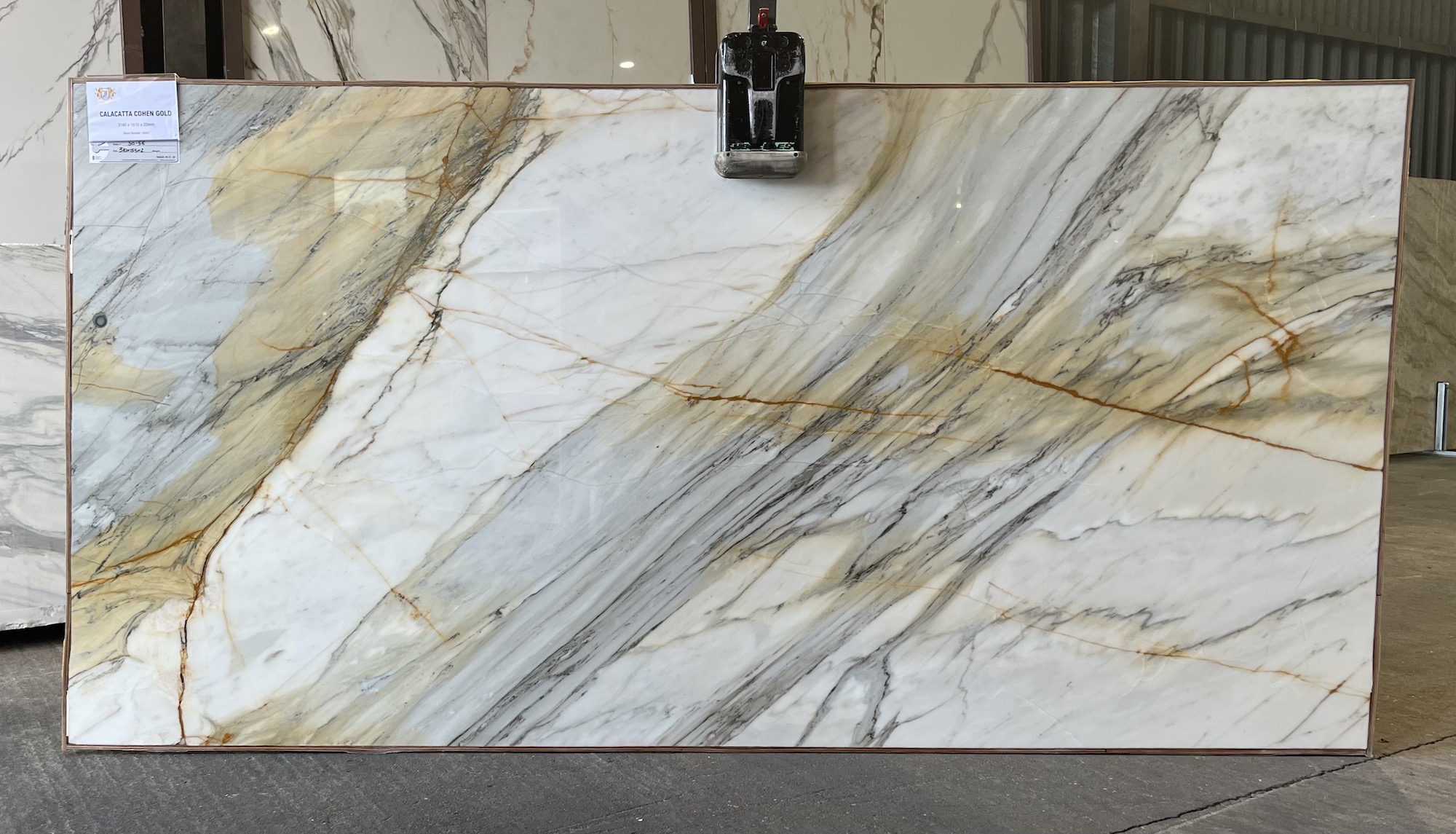 It's not often that a new luxurious Calacatta marble becomes available and instantly rivals many of the household names in the market.
This exquisite Calacatta marble was discovered around six months ago in the hills of Tuscany in Italy below the quarry of Calacatta Borghini. It shares some similarities with its famous cousin, while still retaining its own unique character and style.
Available in a polished finish, it has rich, warm gold tones and striking grey veins that add warmth and sophistication.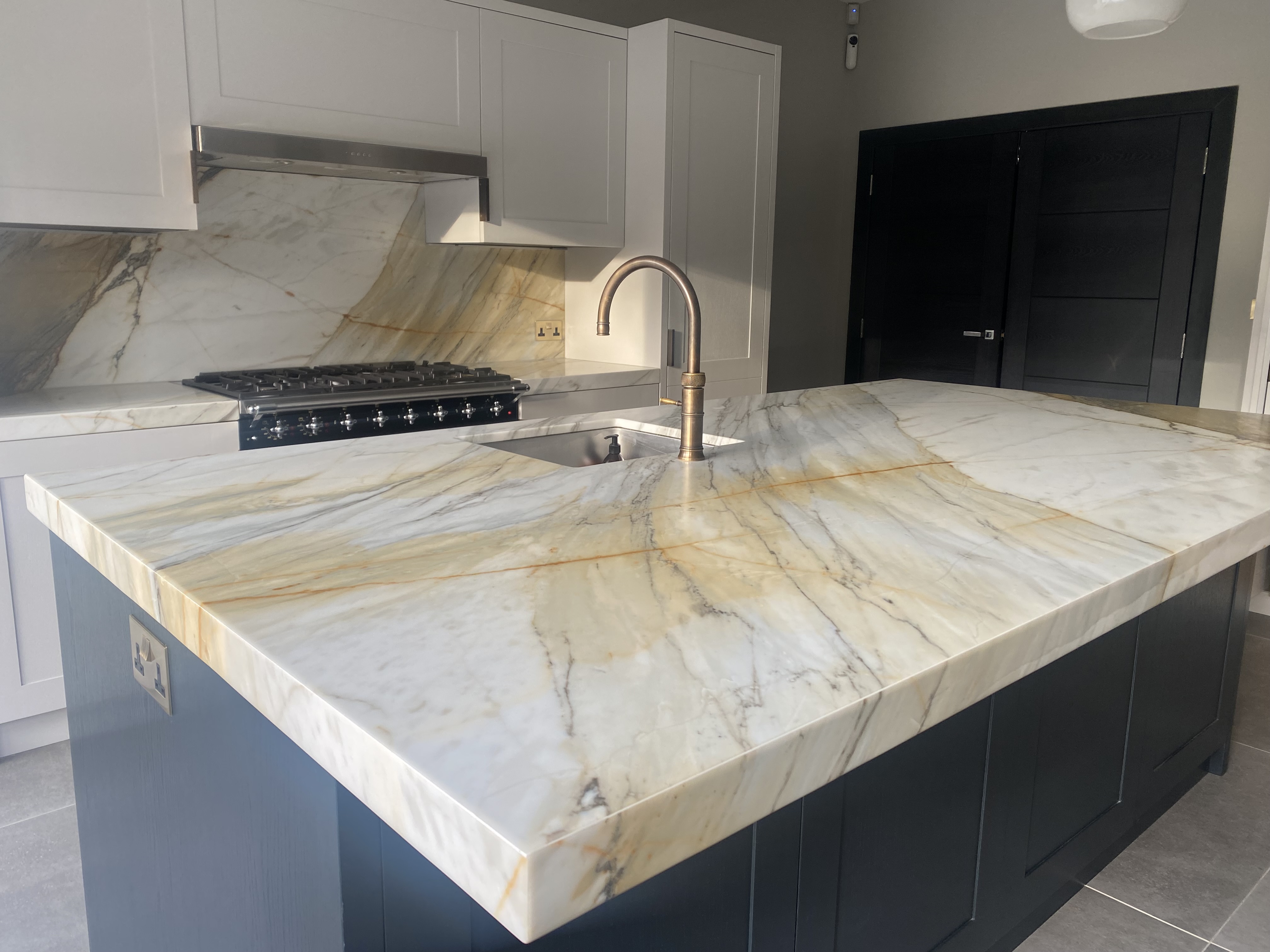 It is a strong marble due to its position in the hills in Carrara where it is quarried. Its strength makes it versatile, and it is an ideal choice for multiple internal uses in modern or traditional designs. It can be used in the bathroom, for staircases, wall linings, flooring and in the kitchen as a countertop or island.
This stone has been installed in some fabulous locations, including a renowned members-only establishment in Central London as well as the kitchen pictured above. This kitchen features Calacatta Cohen Gold as a backsplash, countertop and an island. The end result is a fabulous looking kitchen that was meticulously fabricated and installed by Middlesex Marble.
Imperial Stone Group has sole exclusive rights to supply this new Calacatta marble in the UK. It is available direct from Imperial Stone Group and a handful of selected partners, so its distribution is limited. For more information please view the marble slabs for sale on Imperial Stone Group's website.