Welsh Slate sawn walling takes the biscuit at Ballyrobin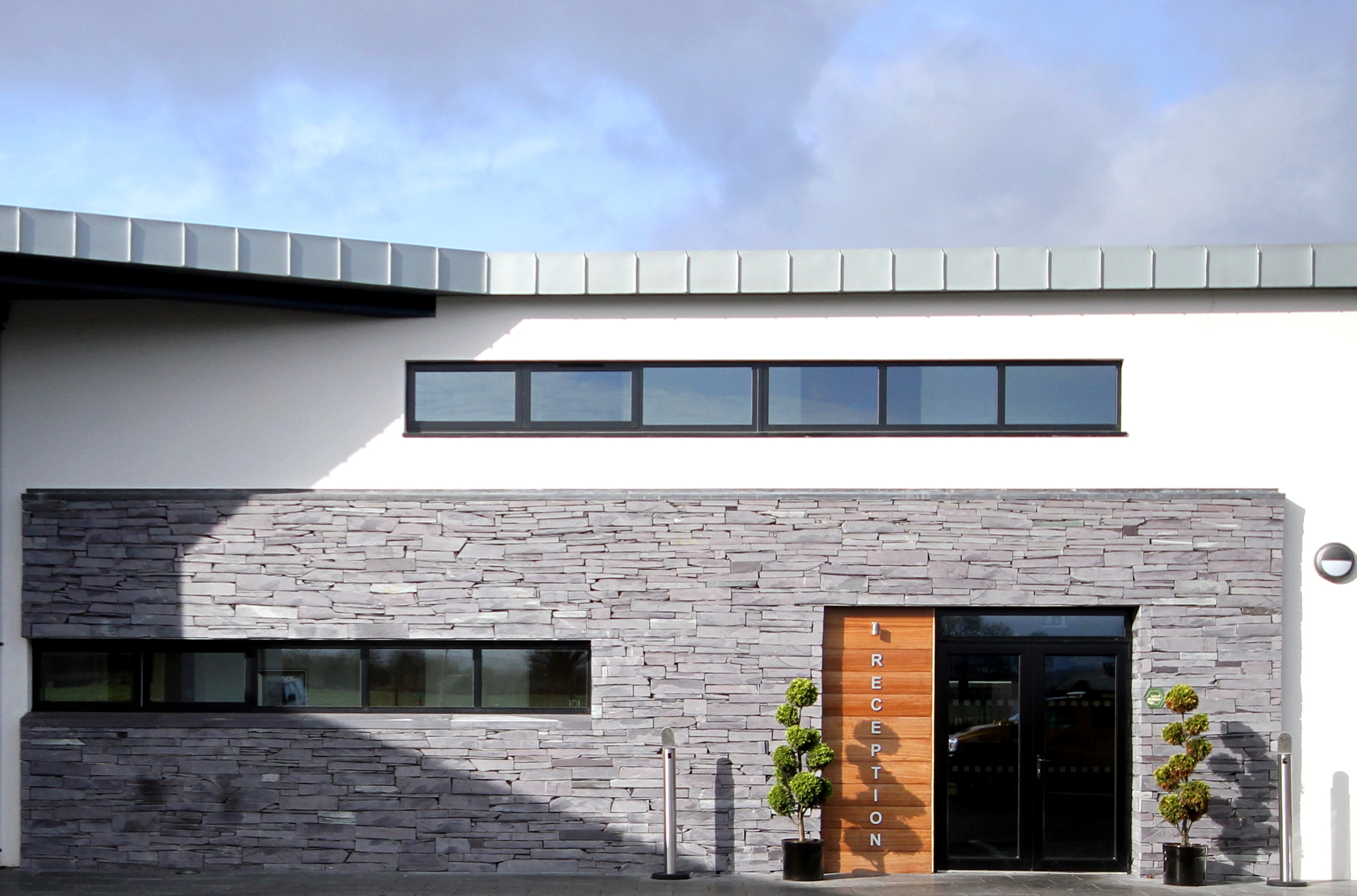 Sawn walling by Welsh Slate features on the reception area of a purpose-built guest house facility for a popular hotel near Belfast International Airport.
The sawn walling has been used to clad the exterior wall around the entrance door to the  boutique building at the three-star Ballyrobin Hotel and Bistro.
The original country lodge building at Aldergrove features three cosy traditional bedrooms but the more contemporary extension features an additional 18 modern en-suite bedrooms.
 Sawn walling is generally supplied in random lengths and random heights at a bed width of 100mm which is controlled by sawing the backs of the stone. The faces and ends of the stones show the sawn effect of processing, with the tops and bottom having a cleft/split character. This gives a lighter variation of the slate's natural colour when dry but is enhanced when wet.
Welsh Slate's sawn walling is available in Penrhyn Heather and Cwt-y-Bugail Dark Blue Grey. It is produced to high tolerances, making it easier to lay, and can be fixed with tighter joint lines than traditional stone walling, making it ideal for bespoke applications.
The sawn walling at Ballyrobin was supplied by LBS natural slate and stone specialists who said: "The owners of the guesthouse wanted to extend the property without detracting from the character of the original farmhouse building facing onto the road. 
"Welsh Slate was the perfect choice of material, not only beautiful but long-lasting and with a long history tied into Ireland that spans centuries."